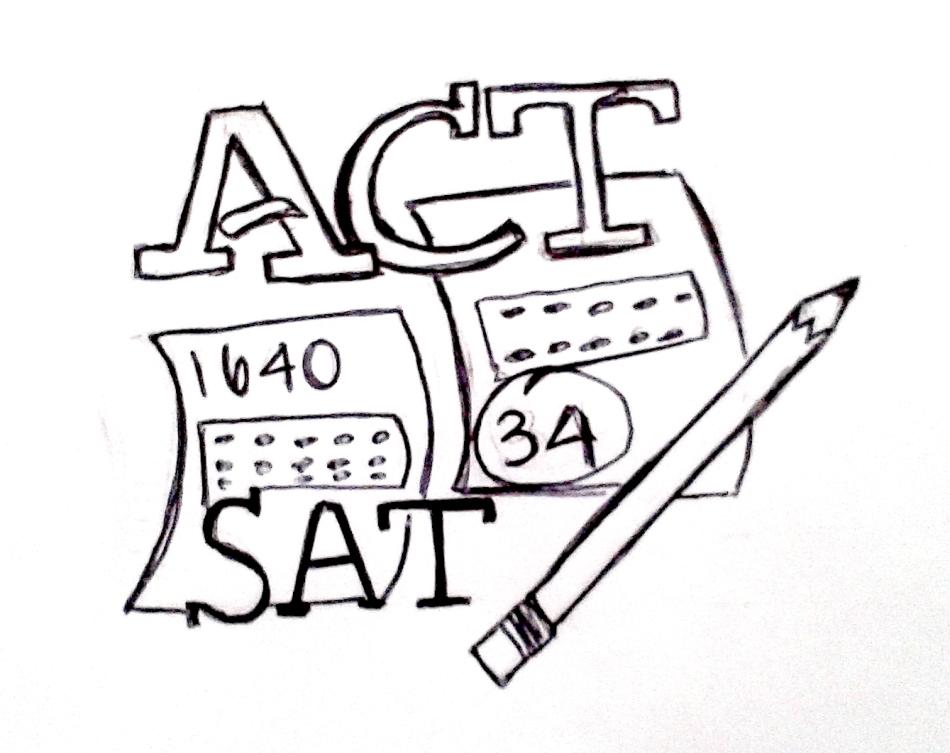 Cartoon by Tanya Nguyen
Easily pictured as the dawn of a new era in education, Common Core closely aligned with the new SAT will be altering and strengthening education standards. SAT is transforming itself to be more like the ACT, starting spring of 2016, according to College Board. Until then, students still face the pivotal question of whether to take the SAT or ACT. Here is a breakdown of these two common college-entry tests.
Logistically, the SAT and ACT are quite different, and some students make the decision simply based off their own strengths and weaknesses. The SAT has three topics: critical Reading, mathematics and writing. These three topics make up 10 sections of the test; there are three sections of each topic and one variable section, which is an unscored multiple choice section containing questions on one of the three topics.
The SAT places a strong emphasis on vocabulary compared to the ACT, according to the Princeton Review, an ACT and SAT prep company. Another point to note is that the SAT does not require as much mathematics background as the ACT, with the SAT covering up to Algebra II, while the ACT covers content up to Pre-Calculus trigonometry. Every SAT starts off with a mandatory essay written in 25 minutes. The ACT, in contrast, does not have a mandatory essay, though it is generally required by most colleges.
The ACT has five sections which are divided into approximately 30 to 60 minute chunks of English, Mathematics, Reading, Science and an optional writing portion one at a time. The science test is an extension and major difference from the SAT. On the science test, science background is not necessary, but the section is supposed to measure interpretation of data and problem-solving skills needed to be successful in science, according to ACT Student, the official ACT website. Overall the ACT is more straight forward, according to the Princeton Review. The ACT also scores a composite score, and the breakdown of each section is not important during college admission.
With all this information in mind, which test is better for students to take? In the end it comes down to three major questions. What format of the test does the student prefer? The SAT alternates topics every half an hour, while ACT stays consistent on one topic for a longer amount of time.  Is the student better at critical thinking and logic or content-based knowledge? The SAT is more of a reasoning test, while ACT places more importance on analyzing content. Lastly, does the student have a strong background in science? Generally, students who have been successful in high school biology and physics do exceedingly well in the science section of the ACT, according to U.S. News. It is advisable to try out both versions of the test before proceeding to make a decision. Ultimately, the goal is to find a test that works to the student's advantage to achieve the best score possible.