Seniors Open Up to New Opportunities with Upcoming Commencement Speech
After a whirlwind of global events, senior Emily McDaniel, is able to voice her opinion as the commencement speaker for the class of 2022
Graduation is a bittersweet moment for all, especially for our current seniors with their sophomore year cut short and Covid-19 impacting nearly every aspect of their high school careers. Historically, a high school graduation commencement speech is a nod to the future, which is especially prevalent this year. It is something that everyone can look forward to amidst the struggles they have endured and senior Emily McDaniel's speech does just that.
While we await her stance on the podium on June 2 at graduation, she provides a sneak peek into her heartfelt message.
McDaniel shares the key takeaway of her speech is to keep an open mind throughout life and not get caught up in a singular destination.
"Even though we all have some sort of end goal that we are focused on getting to, it's really important that you still keep yourself open," McDaniel said. "We can have so much potential, like finding new friends and new interests. If you focus only on that end goal you can miss these opportunities, just because you have your blinders on."
She mentions that her own future may not be how she intends it to be and reassures herself that it is all part of the process.
"You never know what is going to have an impact on your life. I want to be a pediatric surgeon now, but that doesn't mean that's going to be [my] same end goal in five years. Those other experiences can [potentially] be more impactful," McDaniel said.
Along with her success of becoming the commencement speaker, McDaniel has a welcoming personality that is apparent when talking to her. This year, her biology teacher Jaclyn Severn recognizes McDaniel's benevolent and respectful disposition.
"Emily stands out in my mind for her maturity and well-rounded nature. She is serious about her studies but is light-hearted while working through them. She smiles [in] each and every class period, even in her first period AP Biology class," Severn said.
McDaniel's close friend and senior Samantha Thayer-Pham explains how vital the speech will be for the audience to listen in to.
"It will resonate with everyone. Students, staff and attendees. The speech is heartfelt and it contains life advice that, as seniors, we will be able to apply to [our] upcoming young adult years," Thayer-Pham said.
McDaniel's decision to apply for commencement speaker began with her experience of being on mock trial for three years. Back in the fall she was struck by her preoccupation with college applications and having to miss events. This eventually propelled her to base her speech off of the sacrifices she made.
"I was so focused on this year for college, college, college. I only went to two football games because I just needed to write my college applications. Looking back on it, I missed out," McDaniel said. "Throughout these past four years I have tried to stay in the moment, but I've kind of failed to do that at times. I just sa t down and asked what would be important for me to learn."
She hopes that her struggles with remaining present in these moments will be able to encourage others to be open to experiences happening right now. McDaniel's speech turns our heads to the future, and gives us a takeaway that is much needed: to be flexible.
About the Contributors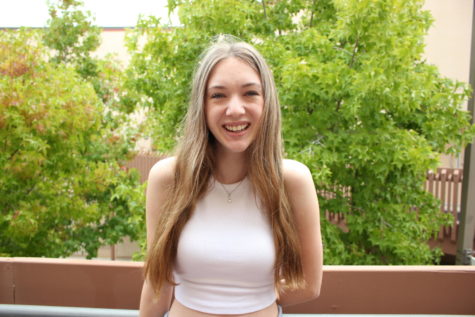 Heather Hershfield, Photo Editor
Hey Woodbridge! Writing has always been a creative outlet for me and a way to express my thoughts. "Write hard and clear about what hurts." -Ernest Hemingway....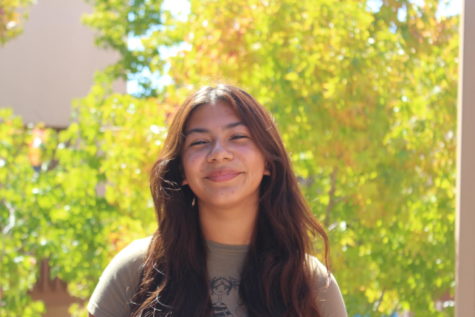 Isabella Gonzalez, Visual Director
What's up Warriors! My name is Isabella Gonzalez and I am the Visual Director for the Golden Arrow this year! I am thrilled to photograph and capture everything...