The Astonishing Career of Tom Brady, Who Has Retired at 44 Years of Age
Tom Brady, arguably the best player of all time in NFL history, has retired at 44 after 22 successful seasons with larger than life accolades
Please note, this story was originally scheduled to be published on Feb. 3, when Tom Brady originally announced his retirement.
Tom Brady, arguably the National Football League's (NFL) greatest player of all time, has retired at the age of 44.
Brady's career spanned over 22 seasons, in which he took home seven Super Bowl championships, six with the New England Patriots and one just last year with the Tampa Bay Buccaneers. The star quarterback also took home five of the Most Valuable Player awards in seven of his Super Bowl appearances.
Brady was born in San Mateo, California. With San Mateo being in the bay area, Brady grew up a huge 49er and Joe Montana fan, who he credits to being one of his idols. Coming out of Michigan University, Brady was selected as the 199th pick in the 6th round by the New England Patriots. Brady was merely selected to be the backup to star Patriots quarterback, Drew Bledsoe. But then the unimaginable happened.
Bledsoe suffered a lung injury in a game against the New York Jets; when he tried to run for a first down and was brutally tackled by Jets linebacker Mo Lewis. And that's when Brady's success started.
Brady took to Instagram on Thursday, Feb. 3 to thank his teammates and coaches publicly. He also gave a meaningful message to billions of fans around the world.
"As I look back on my career in football, the memories we have made, and the relationships we have built are by far the most meaningful. Yes, the scoreboard was important, but the toughest times always taught me the most important lessons," Brady said.
While Brady's retirement came as a shock to many, new reports say that the Tampa Bay Buccaneers' coaching staff and executives were ready for their magnificent quarterback to leave. According to ESPN, " He underwent surgery to repair a torn MCL in his left knee." This may have played a role in Brady's decision to retire.
"I think it was a really good decision for Brady to retire considering his age," said junior Danial Amirghahari. 
According to ESPN, "Buccaneers executives and coaches have been bracing for Brady's retirement in recent weeks, recognizing that it was more likely than not that he would hang it up after the season."
Brady was known as the man who devastated fans because for many fans of competing teams, he always seemed to win when the odds were stacked against him. Most notably, Brady led a whopping 93 yard touchdown drive against the New York Jets with just two minutes left on the clock. Another instance was when the Atlanta Falcons had a commanding 28-9 lead over the Brady-led New England Patriots, going into the fourth quarter in Super Bowl LI. Shockingly, Brady and his team had a miraculous comeback, scoring 19 points in regulation and passing for the winning touchdown during overtime.
"My favorite Tom Brady moment is the 28-3 comeback in Superbowl 51," said Danial Amirghahari.
According to the NY Times, "He could at that moment, and for the next two decades, he could say almost anything he wanted. Brady's stardom and his football wizardry became profoundly entwined with the narrative of the cultural monolith that the N.F.L. would become over his career."
Brady finished off with a final message on his Instagram the morning of Feb. 1. 
"This is difficult for me to write, but here it goes: I am not going to make that competitive commitment anymore. I have loved my NFL career, and now it is time to focus my time and energy on other things that require my attention," Brady wrote.
Brady has inspired many future NFL superstars and many will argue his impact on the league will stay for generations to come.
Update: 
Star Quarterback Tom Brady announced that he is coming out of retirement on March 13, Monday of this year. He said, " These past two months I have not realized my place is still on the field and not in the stands. That time will come. But it's not now. I love my teammates, and I love my supportive family. Without them, none of this is possible. I'm coming back for my 23rd season in Tampa. We have unfinished business." While fans are not happy with Brady's sudden decision to come back, many will be watching him play one more season and showcase his talent.
About the Contributor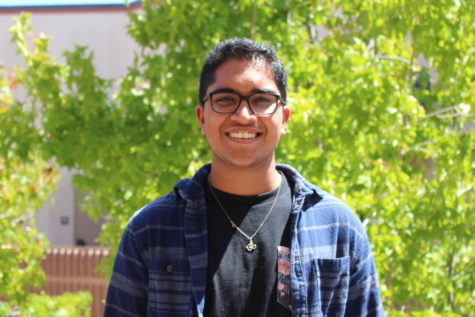 Arnav Rege, Copy Editor
Hey Warriors! I'm Arnav Rege and I am very excited to be your Copy Editor and Writer for the Golden Arrow this year. This is my second year on Golden Arrow,...