Woodbridge Swim Takes Third at League Prelims
With solid placements on both days, the team hopes to carry on the momentum into a strong finish at league finals
With spring sports wrapping up, the Woodbridge High swim team had their league preliminary meet on April 26 for the girls team and April 27 for the boys.
The boys and girls team combined took third place behind Portola High and University High, their long-term rivals.
Senior and co-captain on the team Tiana Lin, took second place in an extremely tight and nerve wracking race for the 50 freestyle race.
"[The 50] was not bad. I did better than I expected but I still got out-touched but life is like that sometimes," Lin said.
Lin also shared some mid-race techniques that helped her prevent mental blocks.
"Honestly, the best way for me is to go in head empty, because if I have some sort of expectation I will try to conform to that expectation and it puts a lot of pressure. I try my best to go in head empty, no expectations, just, it sounds really cliche, but to have fun, that's what's really important," Lin said.
Lin qualified for the league finals Junior Varsity A race for the 50 freestyle and 200 free relay, moving onto the meet which occured on April 29.
Senior and co-captain Allyson Whyte also qualified for the 500 varsity race, making the B race for league finals.
"I was pretty confident. I just tried to be prepared, warm up, do everything right, stay relaxed and tried to hold my pace the whole time to hold my technique and not die at the end," Whyte said.
After four years on the team, these last coming meets serve as a reminder for all of the memorable moments on the swim team.
"I'm feeling happy that I made it back to one of the finals, and I'm happy that my teammates dropped [times] too. It was just a fun meet, but I only have to swim it one more time," Whyte said.
Throughout the meet, the team celebrated their wins through the "@woodbridgeswim0.5" instagram account, which features pictures of people in the comical 0.5 camera feature on Apple iPhones, which slightly distorts the subject.
Senior and team co-captain Phoebe Yeh summarizes the purpose of the account in the origin story portion of the page.
"It had originally been just a fun little project, but the team began bonding over it. These forehead-focused photos became a symbol of intra-unity among a team that had previously been plagued by cliques… another school in our league followed our example and created their own 0.5 account, though we still poke fun at them for copying us," wrote Yeh.
The account now sits at over 128 followers and features over 316 pictures of humorous angles of every swimmer on the team.
To view the girls and boys preliminary results, please use this link: https://www.swimphone.com/meets/meet_menu.cfm?smid=14953
To view the instagram account, please use this link: https://www.instagram.com/woodbridgeswim0.5/
About the Contributors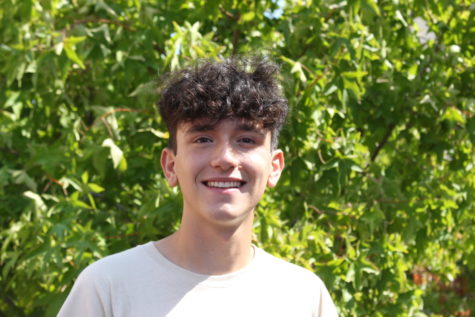 Ethan Lewis, Sports Editor
Hey Warriors! I'm Ethan Lewis, and I am super excited to be your Sports Editor again. Just like last year, I will strive to represent all sports, interview...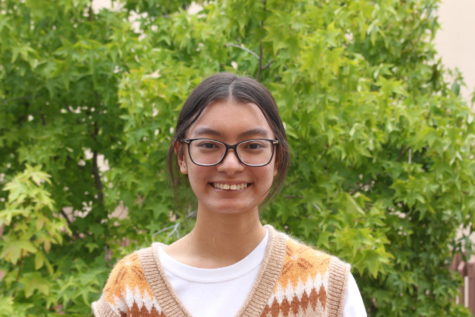 Celine Pham, Staff Photographer
Hello Warriors! I'm Celine and I am excited to be a part of the Golden Arrow for the 2021-2022 school year. As a unique student, I will always use my creativity...