The Sounds of September: Fall Album Reviews
Maya Hawke, Weezer, and Marcus Mumford released a mixed bag of good and bad new albums this fall
Content warning: This review mentions sensitive topics such as sexual abuse and child abuse.
Call me pretentious, but I'm a strong believer that someone's music taste tells you everything you need to know about them. As for me, my parents have been crafting my music taste since before I could walk. They felt that it was crucial to raise me cultured in all things music. As a result, my dad's old record player cultivated the soundtrack to my childhood, along with the Gilmore Girls soundtrack and a healthy dose of Bollywood classics. As I grew older, my music taste became a balanced mix of oldies and indie rock. 
Additionally, I'm a very opinionated person. Goodreads, Letterboxd, Yelp…you name it, I'm on it. Above all, I perpetually state my thoughts on music as if they're undeniable facts. But, let me specify that I am not a professional music critic. My only credentials are my 173 carefully curated Spotify playlists (which I've spent more time making than I have on any assignment in my high school career), and subsequent 2,455 Spotify followers.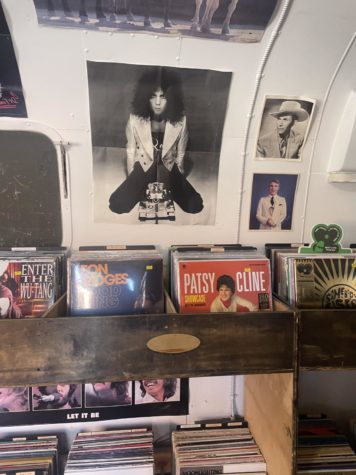 MOSS – Maya Hawke
Released Friday, September 23, 2022
Maya Hawke, best known as the nepotism baby who plays Robin in Stranger Things, has a career in music as well as acting. "MOSS" is a melancholic, intimate look into the actress's insights on her life and the world around her. 
Throughout "MOSS," Hawke describes a relationship in which she's giving more than she gets. As the album progresses, she realizes that this relationship is toxic and finds the courage to leave in "Over" and "Restless Moon."
The majority of the instrumentals consist of similar quiet guitar strumming. While this, combined with Hawke's smoky vocals, gives her album a distinct sound, it can get formulaic and repetitive. One outlier, however, is "Sweet Tooth," a cheesy bedroom pop tune reminiscent of the My Little Pony soundtrack. This was one of my least favorites on the album, not just because of my aversion to bedroom pop, but childish lyrics like, "I'll still call you about my big, sore sweet tooth." Maybe Hawke should have stuck to the formula after all.  
"Driver," a deeply painful song about Hawke's parents (film stars Ethan Hawke and Uma Thurman) redeemed this monotonous album. Hawke wishes she could have seen her parents' love for herself, not just in their movies together. She sentimentally croons about her father: "I miss you like my fontanels/I miss you like my openness that closed."
Highlighted Tracks:
"Backup Plan"
The opening track of "MOSS" goes into depth about Hawke's unrequited love. "Backup Plan" describes her taking anything that her crush will give her because it's better than nothing. Hawke repeats the phrase "I wanna be anything you've lost that you might be looking for," but the song doesn't feel repetitive, due to the different ways she sings it. It effectively makes us feel Hawke's desperation to be loved by this unknown person.
"Hiatus"
"Hiatus" feels like a look into Hawke's diary. With the line, "Does she hold a candle to me/I kissed my co-star in rehearsal anyway," Hawke lets us in on a secret. It's intimate and personal, making the listeners genuinely feel like we are invading her privacy by listening to it. This song is raw, painful and above all, real.
SZNZ: Autumn – Weezer
Released Thursday, September 22, 2022
The third of four season-based EPs, Weezer's "SZNZ: Autumn" continues the trend of angsty, overproduced songs filled with masochism that would be dorky and cute if written by a high school band, but are significantly less cute when a 51-year-old man is singing them. 
This album, much like its Spring and Summer counterparts, is supposed to include religious themes, especially those of The Last Supper, associated with death and betrayal. However, these heavy themes are hardly shown throughout the wacky album, except for the haunting "Run, Raven, Run."
"What Happens After You?" included many poetic, beautiful lyrics such as "Will I grow kinder when I see how fragile life is?" These lovely verses were ruined by an awful chorus similar to an overplayed Maroon 5 song.
The majority of the album consisted of extremely shallow lyrics like, "I hate me, I'm loser." Yes, that's an actual line from "Tastes Like Pain." 
Highlighted Tracks:
"Should She Stay or Should She Go" 
The title of this track is an obvious play on "Should I Stay or Should I Go," the beloved song by The Clash. "Should She Stay or Should She Go" is about the Garden of Eden. Unlike other songs with religious imagery, Weezer directly tells the story of Adam and Eve instead of subtly referencing it. The chorus and instrumentals are catchy and amusing. It's a decent song, but the only one off of this entire album. What else should I have expected from Weezer?
(self-titled) – Marcus Mumford
Released Friday, September 16, 2022
Marcus Mumford, best known as the lead singer of Mumford & Sons, just released his first solo album, humorously named "(self-titled)." This album is incredibly emotional and raw, and serves as a look into the horrors of Mumford's childhood. 
In "(self-titled)," Mumford publically addresses the sexual abuse he experienced as a child. "Grace" describes the conversation Mumford had with his mother when she found out about his trauma. He revisits this topic several times throughout the album, before attempting to forgive his abuser in "How," a heart wrenching ballad. 
As I listened to the rest of the album, from "Dangerous Game" to "Stonecatcher," I wasn't particularly interested, but the songs weren't subpar in any way. The lyricism was lovely, as demonstrated in "Stonecatcher" when Mumford states, "Rambling at my reflection in the rearview light/Following a stranger, praying for a fight or the strength to get back on my knees again." Phoebe Bridgers' vocals added another layer of tenderness and eerie quiet to the track. 
Mumford fills this album with sparse instrumentals, allowing his gritty voice to be the focus of the songs. He forces us to listen to his brutally bare voice, and try to truly understand the pain he went through.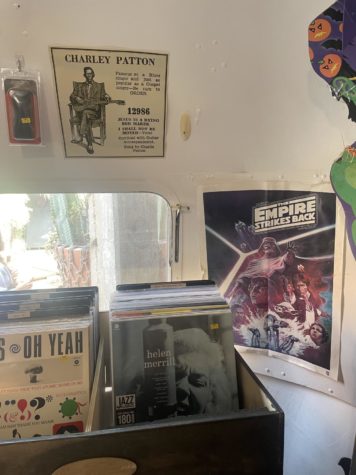 Highlighted Tracks:
"Cannibal"
In "Cannibal," Mumford reveals that he was sexually abused as a child. He uses graphic, painful imagery juxtaposed with a gentle tone. One example of this is the line, "I can still taste you, and it kills me/That there's still some sick part of it that thrills me." The instrumentals are quietly intimate and give the song an eerie atmosphere. If you can listen to this song without crying, you have more self-control than me.
"Only Child"
"Only Child" is the most romantic song on the album, which might explain why I, an avid romance lover, was immediately enraptured by it. This song is almost reminiscent of Paul McCartney's solo work, in the best possible way. It's incredibly gentle and mournful. Most of Mumford's music isn't too produced, which is refreshing in a generation of hyper-pop and autotune. 
Many more highly anticipated albums are to come this season. Taylor Swift surprised fans by announcing a new album, Midnights, amid debates over which re-recording is next. The 1975 has dropped four killer singles from their upcoming album, Being Funny in a Foreign Language. There are even rumors floating around about a potential new Phoebe Bridgers album (for which I would sacrifice my most beloved possessions). Stay tuned, music lovers!
About the Contributors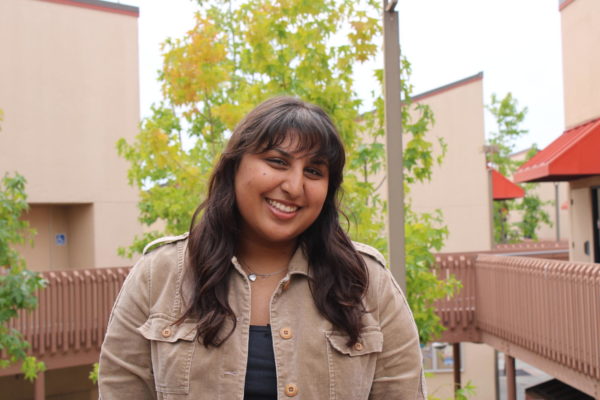 Arna Churiwala, A+E Editor
Hey Warriors! I'm so beyond psyched to be your Arts & Entertainment editor this year. My passions include music, film, and all things A&E. During...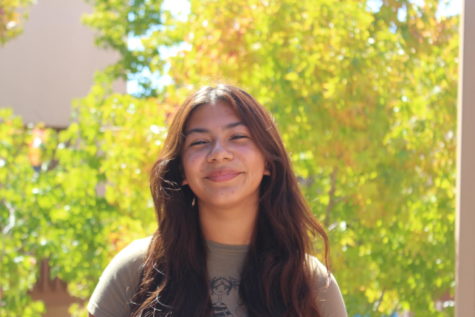 Isabella Gonzalez, Visual Director
What's up Warriors! My name is Isabella Gonzalez and I am the Visual Director for the Golden Arrow this year! I am thrilled to photograph and capture everything...