Political Clubs on Campus
New political clubs strive to increase civic engagements among students at Woodbridge High with competitions and fun activities for everyone
This year, Woodbridge High welcomes more than 170 clubs on campus to feature a wide range of interests. Notably, clubs like True Law and Analysis, Turning Point USA and the Junior States of America strive to increase civic engagement and political awareness among the student body.  
True Crime and Law Analysis Club
As the president of the True Crime and Law Analysis Club, junior Joanna Li hopes to create a safe space where students with similar interest for crime analysis can openly voice their opinions on various crime cases.
Each club meeting involves frequent debates over controversial cases and collaborative research where club members can analyze true crime cases. 
"Club members will not only gain insight into cases they are interested in, but also a chance to improve their critical thinking skills," Li said.
Furthermore, Li plans to design a faux crime scene for the club's end of the year activity.
"All members will have an increase in knowledge regarding the rules of court," Li said. "Not only will this club be fun, it will also be educational."
With regard to new members, Li emphasizes the importance for everyone to genuinely enjoy their experience in the club and attain valuable knowledge in forensics. 
Instagram: @whs_truecrimeclub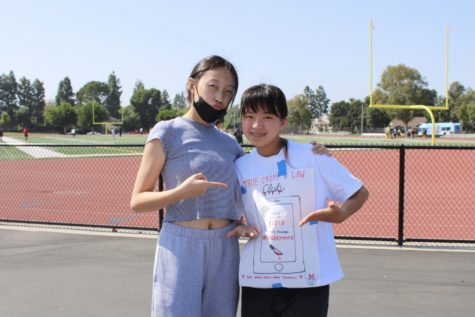 Turning Point USA
Junior Jonathan Sandoval's enthusiasm for politics sprouted when his mom introduced him to a few political podcasters. From there, Jonathan discovered the organization Turning Point USA (TPUSA) and saw the potential in starting a chapter in Woodbridge High. 
"We come and meet every Thursday at lunch at L102…Arnav and I will lead the discussion with some questions and facilitate the discourse between [club members] who are more conservative leaning and people who are more left leaning," Sandoval said. "We'll also have other meetings where we play political jeopardy."
No matter which side of the U.S. government you are supporting, TPUSA offers a unique opportunity for students to exercise a multitude of skills ranging from socratic discussions, debate and the drafting of logical opinions. 
"[Civil engagement] is really important for high schoolers because we're about to be turning 18 and we'll be voting pretty soon…I think it's very important for people to be educated voters to know what you're voting for," Sandoval said.
Sandoval urges students from diverse political backgrounds to join their meeting as those who are not familiar with politics can oftentimes bring in the most ingenious insights. 
Instagram: @tpusawoodbridge
Junior State of America
More important today than ever, junior Katie Lee founded the Junior State of America Club (JSA) to promote youth civic engagement as well as to spread her passion for civic relations and leadership. 
The club highlights three fundamental skills which includes debates, conventions and discussions on current events. While providing a safe space for students to share their thoughts on current issues around the globe.
"Many people may think that [participation in socio-political events] is an area only for adults, but as the upcoming generation of leaders, we need to spread the word that change can be made now," Lee said. "We have a voice and we need to learn to use it!"
Moreover, JSA will participate in multiple overnight state conventions in the fall and spring. all chapters can meet to debate, participate in activism fairs and gain fresh standpoints from students all across the state. 
"This club welcomes everyone regardless of your experience or goals…Being able to be aware of your voice and value [it] as a young adult is so important and this club is an amazing way to become more active as students and leaders," Lee said. "Also to have fun of course."
JSA plans to meet on a biweekly basis on Tuesday in room G109.
Instagram: @woodbridgejsa
About the Contributors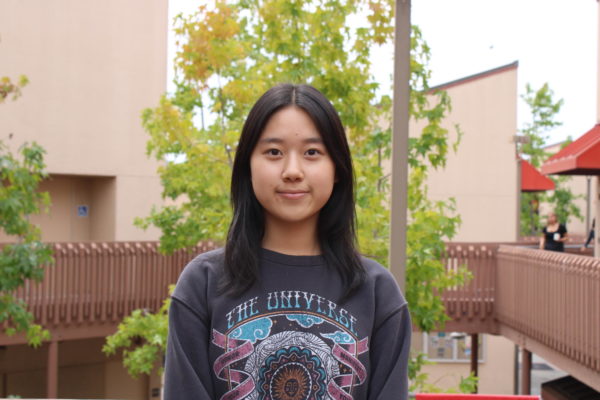 Lucy Liu, Features B Editor
Hey Warriors! My name is Lucy Liu and I'm really excited to serve as the Features B editor and staff illustrator. This is my third and last year in Golden...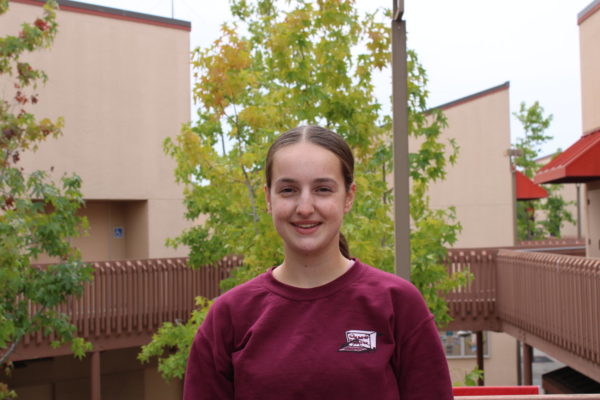 Camille Roussel, Visual Director
Hello! My name is Camille Roussel and this is my second year in journalism. I am so excited to be Visual Director this year. I hope to improve my photography...