The Fall Season is seen by Teachers and Students alike as Cozy, Warm and Vibrant
Individuals on campus recollect fall memories and trends they adored from the past and discuss the new shoes, colors and clothing trends the 2022 fall season has to bring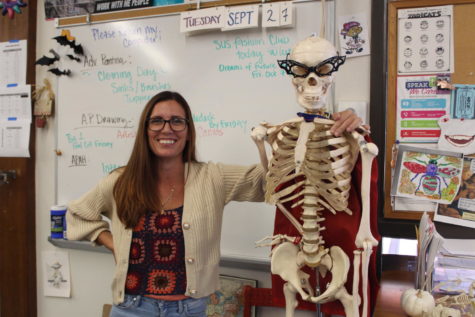 Beige, baggy sweatshirt and checkered sweatpants. Comfy enough for a chilly day outside, or a study session indoors. Not thick enough to feel uncomfortable in the sunlight, but cozy enough to contain warmth during a soft breeze. This is the outfit freshman Valerie Goodnight defines as cozy, warm and typical of fall fashion trends for high schoolers.
"People are wearing a lot more baggy jeans," Goodnight said, which she identifies with as part of her new fall fashion routine.
Sophomore Dakota Chandler describes the fall season as "cozy time." From her observations, Chandler notices that students on campus are wearing sweaters and baggier clothes. Art teacher Jillian Rogers agrees, noticing that "sweater weather" is starting on campus as the temperature dips into colder tones. 
Goodnight agrees that students are wearing more sweaters, but she especially noticed these sweaters as having more "fall-ish colors, like browns and not necessarily brighter colors."
Having been a teacher at Woodbridge High for 10 years, Rogers has noticed trends in general changing during different generations of students. 
"When I was younger we wore 70s stuff, thinking it was cool. Then, 20 years later, 90s is cool again, and then 2000s," Rogers said. With old trends resurfacing at school, scrunchies and bucket hats have been brought back as cool fashion items, reminding Rogers of her time in high school. 
"There's stuff that kind of brings me back to like, 'oh my gosh, I used to wear that!'" Rogers said. 
All of the reminiscing of old times reminds Goodnight of previous fall looks that she wishes would be brought back. 
"The cardigan with the skinny jeans and the super high heels was my favorite era. And the bright, red lip. That was my favorite," Goodnight said. As trends disappear and resurface, many fall fashion trends today will likely still be adored and brought back to life by future generations.
With fall trends starting to surface, Rogers notices that students in her class have started a new shoe trend.
 "I have seen maybe four or five students with white crocs, which I'm thinking is a new trend," Rogers said. Chandler joins in, noting that UGs have started to get popular as well.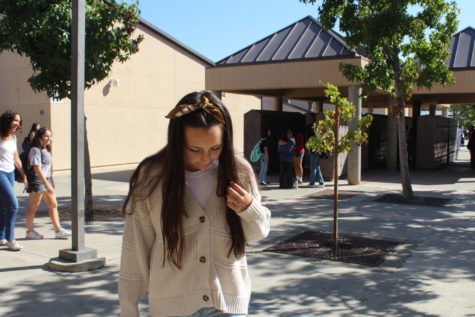 "UGs. Like slippers. Not like the big UGs but slippers," Chandler said. Goodnight also notices certain shoes becoming popular. 
"[I like to] wear big combat boots, like of course those are super popular right now" Goodnight said. With the coming of the fall season, certain types of shoes such as UGs, slippers, combat boots and white crocs are becoming a big hit for students on campus.
With the fall season comes Halloween, during which Rogers likes to feature art projects that revolve around the holiday. 
"We tend to do skeletal stuff in the fall since we're trying to get ready for the season, the Day of the Dead and Halloween," Rogers said. Halloween is a popular subject for students on campus. Chandler especially loves Halloween. 
"I like how everyone is together and dressing up," Chandler said. 
The fall season brings new fashion trends and clothing which means different things to different people. Fashion choices made today might fade in the short term, however, they'll eventually be brought back to popularity by later generations. At Woodbridge High School, students Valerie Goodnight, Dakota Chandler and teacher Jillian Rogers acknowledge how cozy clothing, warmth and fall colors are consistent fall trends every year.
About the Contributors
Kailey Moore, Content Editor
What's up Warriors? I'm so excited to be the first Content Editor at Woodbridge High School. I'm ready to put my skills to the test and work towards greatness...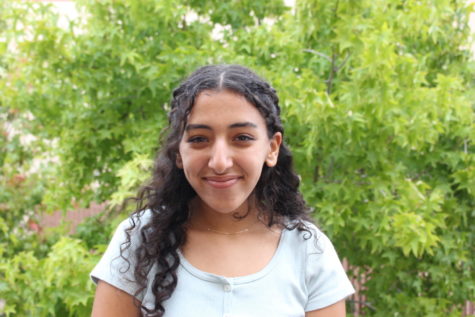 Somer Alrai, Sports Editor
Hello Warriors! My name is Somer Alrai and I am so excited to be serving as this years Sports Editor! This is my third year with the Golden Arrow and I...