First-Time Voters Make Their Mark On This Year's Elections
Newly eligible voters at Woodbridge High speak out about their excitement towards voting and its importance
Voting season is always a time for significant change. New leaders and propositions can impact communities of all kinds. Taking center stage as well are the newly eligible voters: the Seniors.
"It's exciting," Woodbridge High senior and new voter Ingrid Johnson said. "I know that [it] is supposed to be kind of a measure of maturity."
While the transition may be strange, many seniors see it as an exciting chance.
"It seems like a great opportunity, as I've seen all of the other elections in the past and my parents have been stressing over them, and now I can finally contribute and talk to them about it," senior Avelyn Singer said.
These new voters have come to realize how by voting, they uphold a right to decide on their leaders that has not always been available for all.
"It's a right that we have, but it's also important to remember that it's not a right that everyone has had for a very long time necessarily," Johnson said. "For me this feels like an opportunity to be able to assert my opinion."
While many of these elections are happening on a national scale, the local elections may be just as important to members of those respective communities.
"I definitely want to look into everyone's qualifications and the propositions beforehand so I really know what's going on more with mostly our state government, and then the national government," Singer said.
While national elections often receive greater publicity, community elections may have a greater impact on the individuals they concern.
"The thing is with a lot of local politicians, they're a lot closer to the people that they serve, and they're a lot closer to specific issues in communities," Johnson said. "It also affects my life more."
State laws determine policies on criminal matters, welfare, real estate, personal injuries and more.
While voting apparently seems a great opportunity for young people to have a say in their community, there appears to be a hesitancy to voting as well.
"Probably because it's a lot of responsibility and you have to do a lot of research," senior Ishana Das, who is currently not eligible to vote, said. "It might be a lot of work for some people."
Others share concerns about the value of their vote, and how much it really matters. However, Singer points out the flaw in these ideas.
"When I really think about it, my vote doesn't seem that important, since I'm just one out of millions of people. But I kind of think of it as, if everyone thought that way then no one would be voting," Singer said.
Das shares a similar sentiment about the power of the vote.
"It does impact your future, because the people we vote for are making decisions for our country in the future," Das said.
Johnson adds that the impact of voting extends far beyond the realms of student life.
"You have the power to choose who represents you," Johnson said. "You have to take a little bit of initiative and you have to put a little bit of yourself out there if you want to make change that you like."
For all eligible student voters, votes were cast on Nov. 8, 2022.
About the Contributors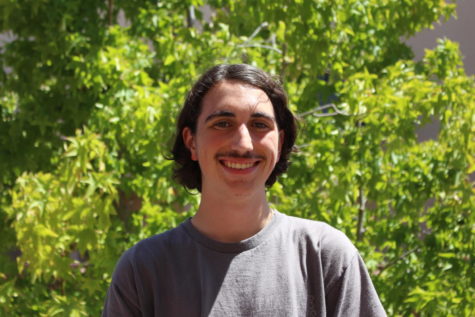 Jackson Gillies, Features B Editor
Hi! I'm Jackson Gillies, and I am the Features B editor this year. This is my first year as a member of the Golden Arrow and I'm excited to be able to...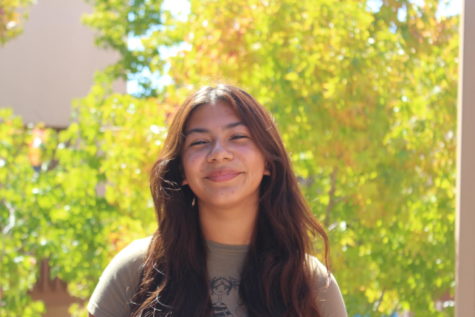 Isabella Gonzalez, Visual Director
What's up Warriors! My name is Isabella Gonzalez and I am the Visual Director for the Golden Arrow this year! I am thrilled to photograph and capture everything...