Upperclassmen Reflect on Their Past
Upperclassmen with experience in many aspects of Woodbridge High's community reminisce on past memories and provide guidance and insight for underclassmen finding their own path.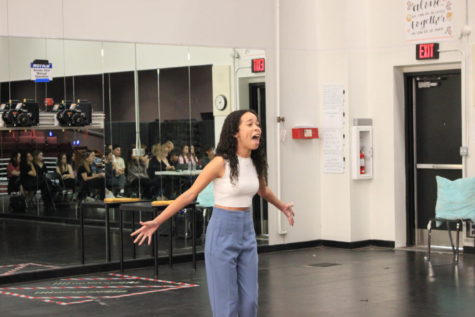 For senior Ana Rodriguez, entering a new environment was intimidating when she moved to Irvine in her sophomore year. "I moved here during the pandemic, like June 2020…I just didn't know anyone at school and especially during COVID It was just hard to make friends," Rodriguez said. Since then, Rodriguez found her way to shine particularly though the drama department. She participated in the Role About Theatre Festival hosted at Woodbridge High and performed as Mrs. Wormwood in Woodbridge High's 2022 production of Matilda: The Musical. "I have really good friends, which I'm really lucky for, and doing shows and being in drama has allowed me to meet even more people who have similar interests as me," Rodriguez said. She encourages people to pursue their passions and interests no matter what. "Just don't be afraid to do something just because you're afraid of someone else's opinions. I'd say and just go for it. If you're thinking about joining a club or auditioning for something or trying out for a sport or anything," Rodriguez said. She reminds everyone that we have one life and that it is best to take risks and expand out of one's comfort zone."It's better for you to not have that experience even if you fail at it than just never doing it and just leaving and having the doubt in your mind," Rodriguez said.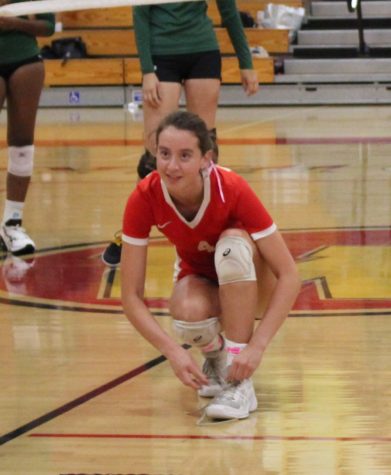 Junior Sarah Giron finds comfort in finding her place at Woodbridge. "As a junior I know my way around and like all about Woodbridge, I've made so many more new friends, and there's a familiar face everywhere I go, so I feel more relaxed," Giron said. Giron has played on the varsity girls' volleyball team since her sophomore year, a feat that is difficult to achieve and impressive. She reveals how her team bonds through their highs and lows throughout the season."Playing a sport, you get closer with people naturally…losses when [your team]  loses together and go through an emotional thing together it brings people together," Giron said.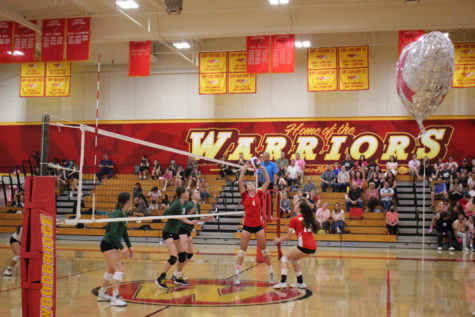 She is also an active member of Woodbridge High's Associated Student Body (ASB) since sophomore year as the Human Relations Commissioner and currently serves as the girls' sports commissioner. She admitted her time on ASB at first was difficult. "Last year I was the only sophomore on asb, so everyone [was]  a senior and they were all friends, and I didn't really know anybody," Giron said. Since then she took initiative to pursue an elected position that aligned with her interests. On advice for underclassmen, Giron says that perseverance and sticking through things work best. "I would tell [underclassmen] just to keep going and that things will be easier and you'll make good friends here," Giron said.
Senior and ASB Vice President Mia Phelps is an active member on campus, always smiling and showing her school spirit. Phelps was involved with ASB since her freshman year, where she too felt like a fish out of water. "As a freshman going to [my] first ASB meeting; I was small, I was not really experienced in asb and I had just come to the schools where I had never been with people I had never worked with," Phelps said. She reveals how she broke out of her shell by being curious. "As I began to ask questions, people started to talk to me more and I began to be more integrated into this group," Phelps said. As a dedicated ASB member, Phelps served many positions over her four years at Woodbridge: Freshman Class President, Student Outreach Commissioner, Community Service Commissioner and ASB Vice President. She attributed much of her success to taking a chance and reaching out for help. She suggests to underclassmen to be inquisitive and learn from the people around them. "Ask questions, because people are always going to be there to answer them and want you to succeed and want you to do your best, so just go for it even if you're unsure," Phelps said. 
About the Contributors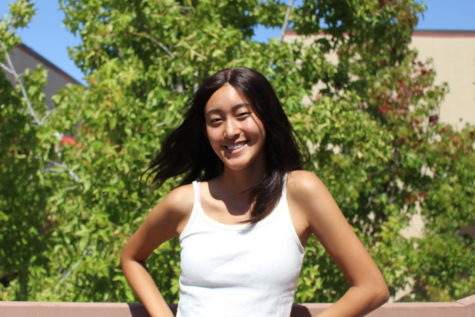 Lena An, A&E Editor
Hi Warriors! I'm Lena and I am very excited to be a member of the Golden Arrow as an illustrator! I hope to contribute to our publication through illustrations...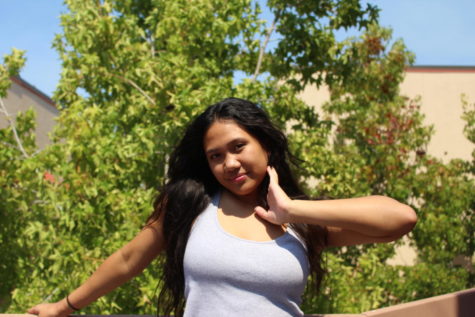 Kailah Cortez, Photographer
Hey Warriors! My name is Kailah Cortez and I'm a photographer for the Golden Arrow this year. It's my first year taking pictures for the Golden Arrow and...