Woodbridge High Entertainment Corps Diligently Refines Their Talents and Wins First Place
Woodbridge High's Entertainment Corps win the California State Band Championships in the 6A division with their dedicated efforts
Woodbridge High's Entertainment Corps achieved first place on Nov. 12 among many other talented teams from other high schools in the 6A division in the California State Band Championships. 
To prepare, Entertainment Corps dedicated time towards practicing during zero period, tutorial and other practices outside of school hours. Tenor Saxophone Section Leader junior Michelle Lavender discusses the necessity of consistent practice to remember what they previously worked on. 
"It's important to refresh your memory and touch on it during your daily practice," Lavender said.
Color Guard Lieutenant junior Anh Nguyen also acknowledges that dedication in team practices is not the only effort being put towards winning these types of competitions. So, individuals must work to improve on their own as well. Nguyen says that color guard members usually practice 3 to 4 hours a week in their own time. 
This explains the amount of commitment and hard work that Entertainment Corps members are held accountable for, which is particularly important when preparing for competitions.
Moreover, this kind of committed practice and competitive atmosphere results in challenges for students to overcome. Color Guard Captain junior Sophie Nguyen recognizes that a lot of challenges involved with performing in championships are mental. 
"Even if you can do it physically, it's a lot of mental [strength] having to tell yourself that you can do it and believing in yourself," Nguyen said.
Lavender points out another mentally challenging aspect of performing in a championship is managing time. 
"Having to have my time management skill set in stone so that by the time I get to my competition, I'm able to perform at the best level that I can sometimes takes some working towards," Lavender said.
Among all these mental challenges, physical challenges still persist for Entertainment Corps members getting ready for and participating in these championships, such as fatigue from intense practice. Yet, despite these challenges, Entertainment Corps members still continue to remain dedicated.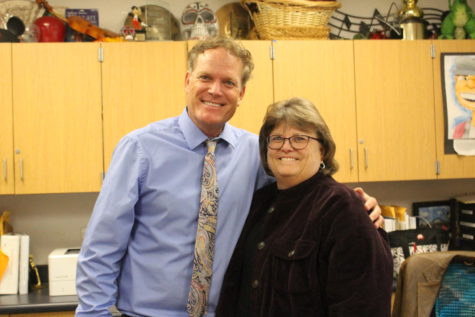 For one, some members find inspiration in their teachers. Band directors Joslynne Blasdel, who is the Instrumental Music Department Chair, and Brad Harris, who teaches instrumental music and color guard, both take pride in their students' abilities to work hard and get out of their comfort zones. 
"Sometimes, I think that if those two weren't my band directors, I don't know if I [would] still be in this music program and yeah, [Blasdel] is definitely one of my favorite people in the world and I would say [Harris] is probably one of the best and wisest people that I know and I feel very fortunate and grateful that I get to work with them for at least one more year," Lavender said.
Other members find inspiration through other students passionate about Entertainment Corps. 
"I watch a lot of other school show[s]… I watch a lot of the winter guard video[s]. One of the other school[s] I really like is Fountain Valley High School," Nguyen said. 
This sense of community is what can keep Woodbridge High's Entertainment Corps members persevering through challenges and keep working toward improvement. As seen recently, this allowed them to win the California State Band Championships in the 6A division. 
On Nov. 19, Woodbridge High's Entertainment Corps continued on to the State Championships in the 4A-6A division. They placed 3rd out of 16 schools.
About the Contributors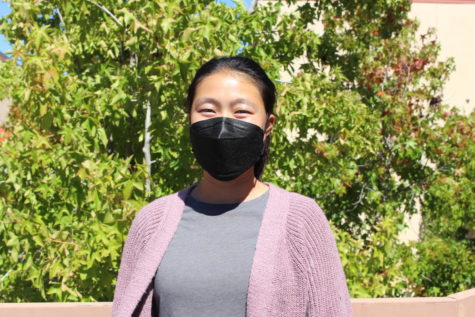 Danbi Lee, Business Manager
Hi, I'm Danbi, a Golden Arrow Business Manager! I'm a sophomore, and I'm enjoying my first year of Advanced Journalism. Outside of school, I do a lot of...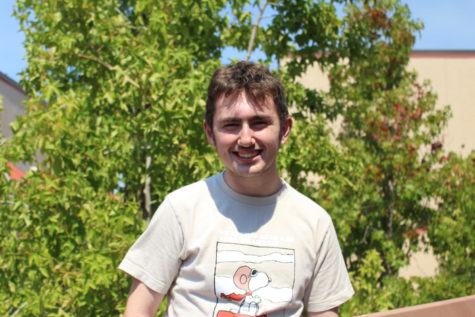 Brandon Foschetti, Photographer
Hello Warriors! My name is Brandon Foschetti and I am a photographer for the 2022-23 school year! I have loved photography ever since I was a little kid,...