Takeoff's Legacy in Life Continues Even in Death
The 28-year-old rapper's death has sent shockwaves throughout the rap world, and the Atlanta community from which he hails
On Nov. 1, 2022, Atlanta-based rapper Takeoff was fatally shot outside of a bowling alley in Houston, Texas, where a private party was taking place. He was only 28 years old.
Perhaps best known as a member of the rap trio Migos, alongside his uncle Quavo and cousin Offset, Takeoff, whose real name is Kirsnick Khari Ball, had a huge influence on the rap culture in his native city Atlanta, and helped popularize the iconic flow that the Migos are known for.
In an interview with NPR, Jewel Wicker, a culture reporter based in Atlanta, pointed out, "If you talk to a lot of music critics, they'll tell you rap didn't sound the same after the Migos, right? That flow was adopted not just by other local Atlanta rappers, but, you know, it was taken on by global superstars like Drake, and other artists as well."
Outside of the rap industry, the Migos also became a staple of modern culture. Besides just their music, they also were prevalent in the fashion world and often the sports world as well, demonstrated by their frequent appearances during NBA All-Star weekend.  But while they are one group, it is also important to recognize Takeoff's importance as an integral member of that group.
"He was the quieter of the trio. But I think he was still significant in that Migos as we know it—their sound, their style, their rap flow—it just would not exist without Takeoff," Wicker said.
While his death is a monumental loss to the hip-hop community as a whole, it shines a greater light on the wider issue at play. Takeoff is one of many rap artists to have lost their lives prematurely in this year alone. Justin Tinsley of Andscape lists several examples. 
"In hip-hop, the list of artists who've been killed this year is dizzying," Tinsely said. He goes on to run down the list of ten artists killed this year alone. "The list could go on."
The normalization of events like these in today's society is another, larger issue. Tinsley warns that we cannot continue to become numb to this. 
"In a world dominated by social media, how death is processed—in particular, how black death is processed—has become public and soulless…The rate at which artists are dying and the psychological toll it's inflicting on families, friends and music fans is unquantifiable. A generation of rap artists, many who never even came close to age 40, are dead."
Wicker further applies this to the bigger issue of gun violence that has taken place in America's recent history.
"I would argue that the gun violence that we've seen that has claimed the lives of so many of our beloved rappers is a microcosm of the gun violence and the endemic violent issue that we're seeing throughout America in general, right? These rappers are a part of the local communities that are a part of the United States that is experiencing an increase in guns and violence," Wicker said. "Is it shocking that they are being impacted?"
2022 has been a year defined by several mass shootings, including those in Buffalo, New York, and Uvalde, Texas. This has served to yet again open a heated debate about gun control, a polarizing issue in the US.
However, Sylvester Turner, the mayor of Houston, reminds us that we shouldn't forget the people impacted directly by these instances as well. 
"It doesn't matter how famous you are. You may not be famous at all," Turner said. "Anybody who loses his or her life is a life lost, and there are family members and friends who are grieving as a result."
Several prominent figures in the rap industry have expressed their condolences and remembrances of Takeoff. Fellow Atlanta native and rapper Gucci Mane wrote on Instagram, "This broke my heart." Drake also wrote on his Instagram, "I got the best memories of all of us seeing the world together and bringing light to every city we touch." Cardi B said in a lengthy Instagram post, "I am heartbroken but I am grateful for all the precious memories we got to share while you were here with us."
Houston police are still working on the case. As CNN reports, Houston Police Department Chief Troy Finner deemed that while an argument broke out before the shooting, Takeoff was only a bystander to the situation, and that, "We have no reason to believe that he was involved in anything criminal at the time."
Police recently arrested and charged the suspect, Patrick Xavier Clark, with murder. He is currently being held on a $2 million bond. The case is still in its early stages.
Less than a month before his death, Takeoff released an album alongside fellow Migos member Quavo titled Only Built For Infinity Links, adding yet another piece to the legacy that Takeoff has left behind.
About the Contributors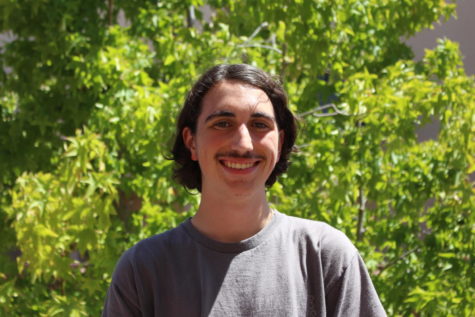 Jackson Gillies, Features B Editor
Hi! I'm Jackson Gillies, and I am the Features B editor this year. This is my first year as a member of the Golden Arrow and I'm excited to be able to...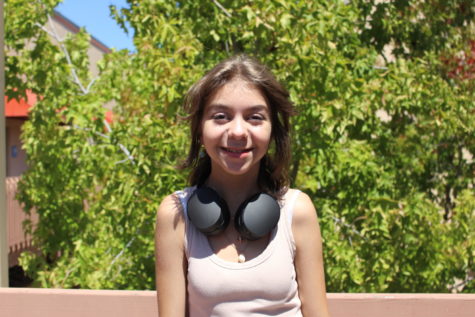 Sidra Daker, Illustrator
Hey Warriors! I'm Sidra Daker - a staff member in the Golden Arrow's illustration team for the 2022-23 school year! I'm so excited to be able to use my...