Money is No Object When Live Music is Concerned
Woodbridge High students should choose to spend copious amounts of money on concerts
Even though we live in an era overtaken by the frivolous consumerism of material goods, teenagers should choose to spend their money on concert tickets.
However, high schoolers today tend to waste their savings on material items. Clothing and coffee, while important, are only temporary. On the contrary, the memories of our experiences last a lifetime. One experience, in particular, appears to catch the attention, and credit card numbers, of today's teenagers: concerts.
Although concert tickets are typically expensive, they are a wise use of one's money for several reasons. According to senior Kate Gibello, concerts, such as the Harry Styles concert she camped overnight for, can be "life-changing" experiences.
"When you see an artist kind of do their thing, and they're dancing around the stage, you can really tell this is why they do what they love," Gibello said.
Junior Elle Bondoc, an avid concert-goer, agrees with this. They believe that concerts aren't just about hearing an artist perform live, but about the entire adventure that comes with it. No matter how meticulously planned one's concert day is, there are always surprises.
"It's the unforgettable experience of it all. You're not going to forget the two-hour wait in line or the person screaming just as loud as you right next to you," Bondoc said.
Additionally, attending concerts can be a wonderful way to form connections with people.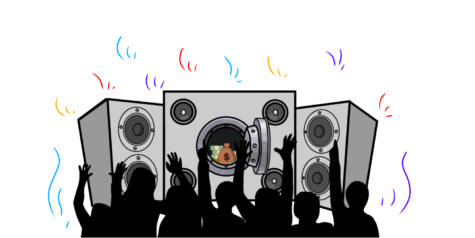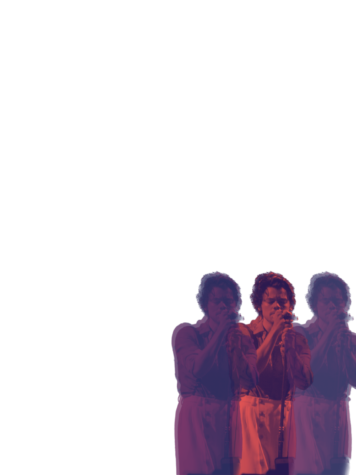 "[Live music] is a completely different experience than just listening to an artist on the phone, just because of the vibe and the people around you, because everyone's super sweet and everyone's kind of similar," junior Helia Jahani said.
There is something magical about the dynamic energy created by the music that consumes a concert venue and everyone in it.
"If you can tell that there's some sort of anxiety because of the concert, it's very clear that the music takes it away for all of us, whether it's the audience or artist itself," Bondoc said. "It feels like community."
Music is one of the few things in the world that is truly universal. Even if people don't like the same artists or genres of music, almost everyone can appreciate it as an art. Concerts are a beautiful way of connecting a group of strangers.
"There's just something about being with—whether it's 100 people or 2000 people—all those people who love this music so much," Gibello said.
Furthermore, concerts are a better use of money than material goods because they come with a night full of memories that are significantly more valuable than a trendy sweatshirt or expensive pair of shoes. Material things can be used and worn, but the happiness caused by experiences, like concerts, lasts significantly longer.
"It's an experience that you would be glad that you spent that money on instead of a one-time thing," Jahani said. "The experience lasts a really long time for you. It's a memory."
One downside to concert tickets is that they can be costly. The most Bondoc has paid for concert tickets was $300 for a Kendrick Lamar concert they attended. Jahani paid a whopping $500 to see Billie Eilish. However, the general consensus is that the concerts were worth the high prices. The beautiful memories and overall happiness they gained made up for the expense.
Although those with limited savings are encouraged to only spend their money on concerts for artists they love, one should go to as many concerts as they are able to.
"It's so worth it regardless of the artist because live music, it's like a blessing," Bondoc said.
Rather than irresponsibly spending paychecks on fancy meals and shopping sprees, teenagers should use their savings to purchase a pair of concert tickets, which go hand-in-hand with memories that last forever.