Student Leadership on Campus Prepare for a Night to Remember
The Woodbridge High cheer team and the Associated Student Body (ASB) collaborate extensively to ensure a whimsical Winter Formal for Woodbridge High students
Serving simultaneously as a fun-filled night for students and a fundraiser for the cheer team, Winter Formal takes place on Feb. 4, 2023, inviting all grade levels to attend.
Cheer began coordinating preparations for Winter Formal over a year ago. Junior Odessa Bramlet, a member of the varsity cheer team and the ASB Publicity Commissioner, recognizes the amount of time that goes into planning the occasion.
"[Winter Formal] takes a lot of planning because [cheer] has to be in communication with Knott's Berry Farm for a long time beforehand," Bramlet said. "Everything leading up takes a lot of planning."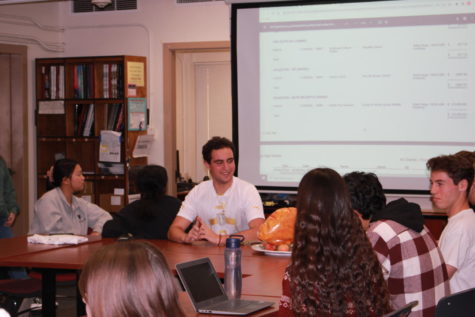 For cheer, planning can range from coordinating with Knott's Berry Farm regarding a venue date to picking a theme for Winter Formal. As an often long-awaited event, cheer is looking to maximize the benefit of not only their own program, but also the overall Woodbridge High community by providing a memorable experience for every student.
Cheer advisor and math teacher Kathryn Rush organizes and facilitates contracts for the event, which entails booking a DJ, communicating with lighting companies and ensuring catering at the event.
"The brainstorming of the theme for [Winter Formal] is always really fun. We get to decorate…it's almost like you get to plan a party," Rush said. "The night of the event is always really cool to see it all come together, just knowing all those emails, phone calls and back-and-forth with vendors…was worth it."
For junior Keren Brown, expectations for this year's Winter Formal remain high as she awaits the memories she will be able to make with her peers.
"A lot of my friends will be planning this year's Winter Formal and because last year was the first year back from quarantine, I think some people might not have known how the night would go," Brown said. "It'll be a better experience because you've done it once, you know how to do it better."
Bramlet agrees, highlighting the importance of students attending the event during their freshman and sophomore years.
"I feel it's something you look forward to your entire life and you get to experience it during your underclassmen years, especially because you don't go to prom your first two years. It's something to look forward to, the 'big event for the year,'" Bramlet said.
Winter Formal is a chance for all students to make memories with their friends and be represented through their grade level's formal court. The selection of a Winter Formal Court entails nominating students from each grade level not only on the basis of their academic achievements, but also their involvement in extracurriculars outside of school.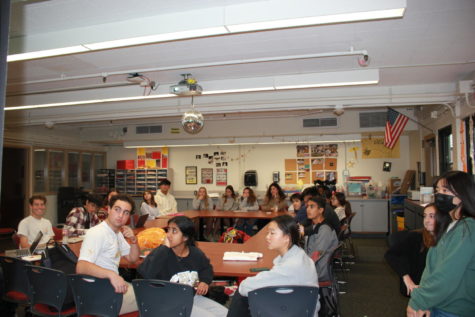 "Almost every high school has a Winter Formal and there's a few chances when [students] have the opportunity to dress up, especially because our Homecoming is not formal," Brown said. "There's a court for every single grade, so you can see your own grade being represented up there for you. It makes you feel closer and connected to the school."
During the weeks leading up to Winter Formal, ASB members take on the task of beautifying the Woodbridge High campus through colorful, eye-catching posters and lunchtime activities such as cake-walk and water balloon contests, aiming to elicit a lively state of mind from the entire student body.
With these preparations in place, both cheer and ASB anticipate an event that evokes a sense of belonging and elation.
About the Contributors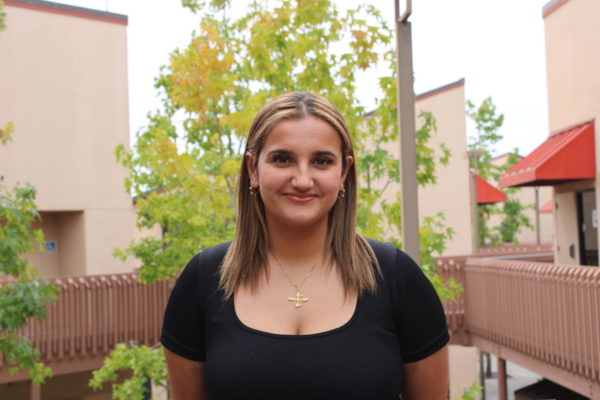 Donya Yazdihan, Opinion Editor
Hey Warriors! My name is Donya Yazdihan and I'm thrilled to serve as your Opinion Editor this school year. This will be my third and final year in the...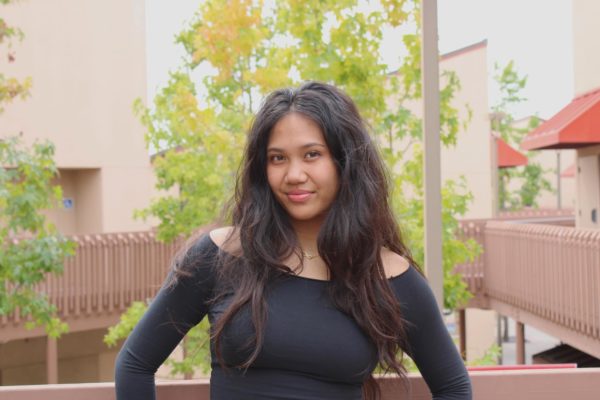 Kailah Cortez, Business Manager/ Photographer
Whatup Warriors! I'm Kailah Cortez and I'm going to be Business Manager and a photographer for the Golden Arrow this year. I'm looking forward to...