Woodbridge High Students Share their Diverse Traditions of New Year's Eve
Students talk about eating ozoni, grapes, drinking apple cider and not celebrating at all during the holiday that indicates a new year
Nearly everyone around the globe has some sort of tradition regarding the exciting holiday that marks the start of a new year. Each country, region and families have their own way of celebrating New Year's Eve. 
Some families celebrate with food from their culture, like junior Yunosuke Kadowaki, who is from Japan. 
"I usually eat a lot of traditional stuff, like this soup called ozoni. You put in mochi with vegetables and chicken and you put it into a soup," Kadowaki said. "You put it on a little shrine in your house, and you take it when it's New Year."
This dish on its own has its own varieties depending on the region of Japan one may be from. For example, those from Kansai may make the soup differently than someone from Kanto. 
According to umami-insider.com, "The traditional Kansai-style ozoni uses white miso and dashi as a soup base. It typically contains root vegetables such as daikon radish, taro, carrots and mochi rice cakes…In the Kanto region, people make the soup base with soy sauce, resulting in a different appearance as well as flavor."
There are even more varieties inside of those regions, and each family may make it in their own way. However, other families may not stick to one culture.
"Every year [my family and I] watch the New Year's Time Square show, and we do a countdown, and we'll drink some sparkling cider. As the countdown happens, we have grapes and we try to eat as many as we can," sophomore Amy Matsumoto said. "I know [the grape eating] is a Hispanic tradition. I'm not personally Hispanic, but my aunt is, and we always go to her house and do that."
Unlike Matsumoto and her family, some other families might not celebrate as it may not be as big of an event for them. 
"I don't really do much besides staying up. It's just something I used to do myself because the rest of my family went to sleep early," Rachel Nguyentu said. 
A simple celebration with yourself can be the best way to go. Not everyone can have the energy to stay up past midnight. Nearly everyone may have their own way of celebrating, as there is no right or proper way to do so. Not celebrating may be the best way for someone, as it feels right to them.
About the Contributors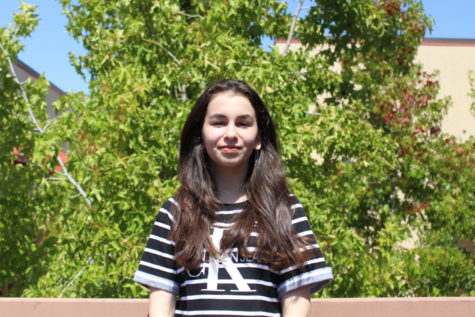 Yasmine Shaker, Social Media Manager
Hey! I'm excited to be your Social Media Manager and writer! Taking on these positions, I really hope to meet your expectations of writing and making Instagram...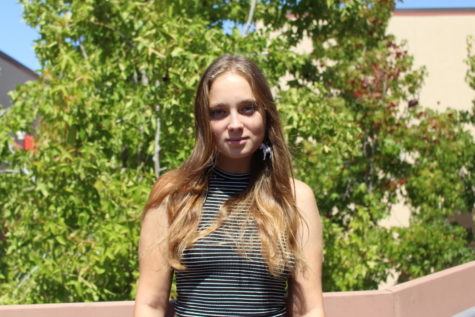 Lisa Volovik, Illustrator
Hey, my name is Lisa and I am very excited to be a part of our school's news community this year! It is my first year as an illustrator on Golden Arrow...