Woodbridge High Students Give Warmth Through Coffee Cart Deliveries
Special education students are working towards taking Woodbridge High staff's coffee orders, developing key vocational and communication skills along the way
Education specialist Andy Marin and special education students at Woodbridge High are running a coffee cart to deliver coffee to staff on campus, developing essential skills for students' futures.
Marin has taken charge of the student-run coffee cart recently.
"We are currently servicing about 27 people on campus and maybe about 12 classrooms at the moment," Marin said. He acknowledges that the reach of the coffee cart is purposefully limited so that the work doesn't become overwhelming.
Education specialist and department chair Alexander Doty explains that the coffee cart i
s being operated by a google form James Hickson sent to a certain amount of staff at Woodbridge High. These staff place their orders, then students make and deliver these orders twice a week.
"We're trying to teach our students about [food] safety, food handling, customer service, money, navigating the school, appropriate communication with customers and their trainers," Marin said.
The students also practice with numbers when staff donate to the coffee cart. Each donation corresponds to a punch card that the students use to account the staff members' orders.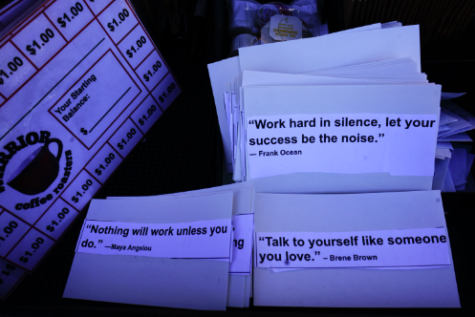 Doty emphasizes that this opportunity is helpful for developing transferable skills.
"We're working on just those skills as early as possible to help them develop the ability [to have] a future fruitful employment for different companies," Doty said.
Doty acknowledges that this has previously been a challenge.
"Finding jobs is important for this population since a lot of our students are underserved in the community and in employment," Doty said. These valuable opportunities allow them to develop critical vocational skills in real-world settings.
The coffee cart is not the only example of Woodbridge High staff supporting the development of special education students' vocational skills. Anthony Palmeri, who previously worked at Woodbridge High as a special education teacher, contributed to the founding of Able Coffee Roasters, which has now become a successful business where Marin's son works.
"My son who was in special [education], [has been working] at the one in Huntington Beach for two years. It brings him so much joy to not only get a paycheck but also being productive. He has meaning to his life," Marin said. "He learned a lot of the skills here at Woodbridge [High] and he took them over to the real world."
In addition, sophomore Leila Hadhoud is a coffee enthusiast who often makes her own coffee. She expresses that the experiences that come with the coffee cart would be valuable to students. "It gets them life skills to be able to work with their peers or help others. That's what you're going to need [overall] in life," Hadhoud said.
Staff interested in ordering from the coffee cart can email Marin at [email protected] to see the coffee cart in action. Any students curious about the coffee cart can keep an eye out for the coffee deliveries special education students make in the mornings.
About the Contributors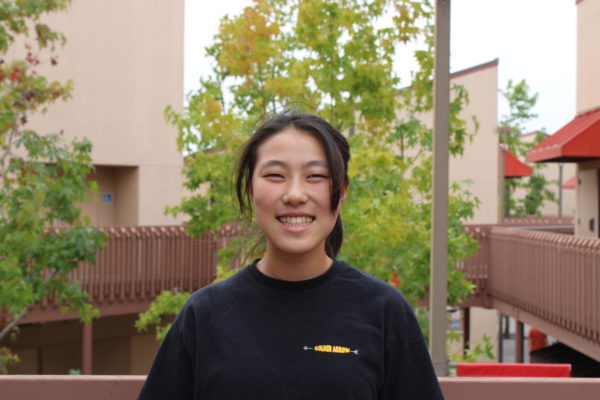 Danbi Lee, Features A Editor
Hi! My name is Danbi, and I'm the Features A Editor at the Golden Arrow. I'm a junior, and this is my second year in Advanced Journalism. I can't wait...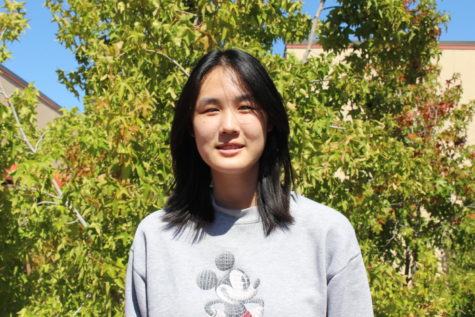 Yejin Song, Illustrator
Hi Warriors! My name is Yejin Song and I'm excited to be joining the Golden Arrow this year as a staff illustrator and photographer. I've always been passionate...