California Midterm Election 2022 Candidates and Views
As the California Midterm elections end, the candidates look to make a difference
The California midterm elections have just ended and they are making headlines around the country. Below are the major positions that are up for election and the views of the candidates that are running.
Governor – The elected executive head of a state of the United States.
Democratic candidate Gavin Newsom defeats Republican candidate Brian Dahle for the Governor of California. Gavin Newsom is the incumbent candidate for the Governor of California, meaning he is the current holder of this position.
Newsom was the mayor of San Francisco from 2004 to 2011, and the Lieutenant Governor from 2011 to 2019 before taking up the Governor position. Newsom is a strong environmentalist who has emphasized goals such as carbon neutrality, separating oil wells from homes and schools as well as promoting carbon capture.
He is also a big advocate for gun control, strengthening laws that will keep guns off our streets and battling against the National Rifle Association (NRA). As of press time, Newsom signed a fast-food bill that allows workers to be paid up to $22 an hour; from the minimum wage of $15. After the Supreme Court of the United States overturned the Roe v. Wade Supreme Court case regarding abortion, or the deliberate termination of a human pregnancy, most often performed during the first 28 weeks of pregnancy, Newsom signed as many as 12 bills that strengthen his pro-choice ideals which are the driving force of his campaign.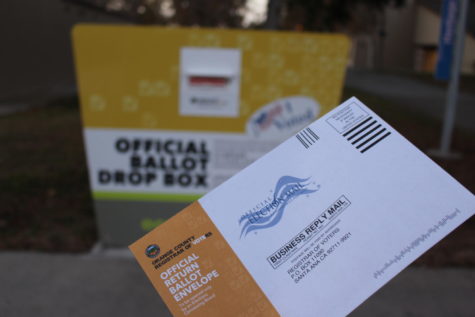 Newsom also voiced his opinion on the problems affecting California.
According to the website CalMatters, Newsom said "[Homelessness] is an outrage. It's unconscionable what's happening on the streets and sidewalks, that's why we're requiring accountability plans. We're not going to hand out any money any longer if local governments can't produce real results," Newsom said.
Gavin Newsom looks to finish his term and serve two more years.
Conversely, Brian Dahle is a former California State Senate representative who was looking to take down Gavin Newsom in the midterm election. Dahle's main goal is to protect families on farms and support their businesses. Dahle was a farmer himself before representing California's First Assembly District from 2012 to 2019. Dahle recently signed legislation that recognizes September as Prostate Cancer awareness month.
Dahle has a big focus on getting violent crimes off the streets, stating that the only way to get crime off our streets is to provide police with more resources. This goes directly against the Democratic party's views, which say that the police should be defunded.
"The Black community is over-policed for minor infractions that would draw virtually no attention anywhere else," Gary Potter, a criminology professor at Eastern Kentucky University said.
Dahle has different opinions on people who commit crimes that aren't considered dangerous. Dahle says that people who steal or smoke marijuana should not be jailed, but reformed.
Lieutenant Governor – the executive officer of a state who is next in rank to a governor.
Democratic candidate Eleni Kounalakis remains victorious over Republican candidate Angela Underwood Jacobs.
Serving alongside Governor Newsom, Eleni Kounalakis has been the incumbent Lieutenant Governor of the United States since 2019. Kouanalkis toured all 58 counties in California during her 2019 campaign and was largely successful in the majority of those counties.
Kounalakis also delivered 30,000 new beds to the University of California and California State University schools.
"During my visits to colleges across the state, I met with countless students who shared with me their experiences [of] being housing insecure. Our students deserve to be able to focus on their education, not worried about where they are going to sleep at night," Kounalakis said.
Kounalakis also supported small businesses during the Covid-19 pandemic and boosted California's economy as well as created more jobs. Newsom and Kounalakis are both big environmentalists and Kounalakis advocated for the cleaning of California's polluted rivers and returned 7,2000 acres of offshore land to the California Coastal Sanctuary to prevent oil drilling.
Kounalakis also has a big commitment to strengthening laws that prevent and protect women from sexual harassment in the workplace and schools. Independent.org says, "Eleni Kounalakis, who will succeed Gov.-elect Gavin Newsom as lieutenant governor in January, said during the campaign that her priorities would include curtailing sexual harassment in the workplace and holding perpetrators accountable." Kounalakis looks to make more laws and legislation that protect our state as the Lieutenant Governor.
Angela Underwood Jacobs, conversely, aimed to make history in the state of California as being the first African-American woman to serve as the Lieutenant Governor. Jacobs has served as the City Councilwoman in the past as well as the Deputy Mayor of Lancaster, California.
Jacobs has a big connection with reducing crime, as her brother Dave Patrick Underwood was killed in a drive-by shooting while serving as a federal government officer. Jacobs believes that our once "Golden State" is now an unsafe place. She wants to make California a place where people do not have to worry about their safety.
Secretary of State: (in the US) the head of the State Department, responsible for foreign affairs.
Democratic candidate Shirley Weber holds the seat of Secretary of State, defeating Republican candidate Rob Bernosky.
Shirley Weber is California's first African-American Secretary of State and now she's looking to make her mark once again in the upcoming election. Weber has been a strong advocate for women's rights, emphasizing women's equality in pay as well as in the workplace.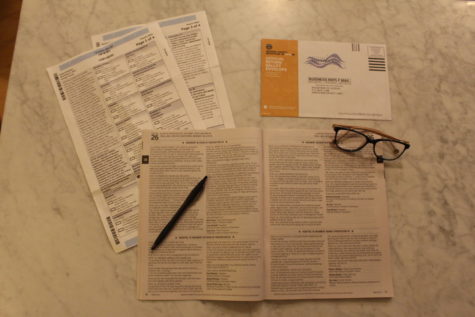 Shirley Weber signed a bill named SB 914 which calls for state funding for domestic violence victims and the families of those affected.
Weber's main goal is to protect our state from any laws or actions that go against people and to make sure that no one is discriminated against.
Conversely, Robert Bernosky has a vision for the future, trying to make it easier for vulnerable and poorer communities to vote without having to worry about means of transportation. Bernosky also wants to lower taxes and make more affordable housing costs to bring families together.
Senator: a member of a senate.
Democratic Candidate Alex Padilla stays as the Senator of California after a short stint as Secretary of State, winning against Republican Candidate Mark Meuser.
Alex Padilla has been a household name in California, serving as the President of Los Angeles City Council from 2001 to 2006, being a senator from 2006 to 2014, then becoming our Secretary of State from 2015 to 2021. Padilla advocates for more citizens to vote and become part of our democracy. Padilla implemented same-day voter registration, expanded vote-by-mail and launched early vote centers as the Secretary of State.
According to Bloomberg.com, Padilla said, "We must protect women's reproductive rights and freedoms by making Roe the law of the land. I'm a proud co-sponsor of the Women's Health Protection Act in the Senate that would codify Roe v. Wade into federal law."
Padilla has increased the educational opportunities in Science, Technology, Engineering, and Mathematics (STEM) both in and out of the classroom. Alex Padilla has also made large strides in achieving citizenship for immigrants. The very first bill Padilla introduced as a U.S. Senator would aim to create a pathway to citizenship for the immigrant essential workers who have worked on the frontlines of the Covid-19 pandemic.
Mark Meuser is alongside Padilla for strong politicians that can run our state. Meuser wants to cut off unnecessary federal spending to stop the skyrocketing price of gas and grocery prices. Mark Meuser also believes that children are not getting the correct education in school that will help them in life, and like Padilla, he has also advocated for advancements in STEM.
Democratic candidate Katie Porter comes out on top by a slim margin against Republican candidate Scott Baugh in the Orange County race for the House of Representatives.
Porter voted for the Inflation Reduction Act which will make costs for prescriptions, drugs and utility costs cheaper. The Supporting Americans with Lower Taxes (SALT) Act was also introduced to lower taxes for Americans that make less than $400,000 a year. As an economic-based politician, Porter is looking to crack down on companies that are anti-competitive to the idea of capitalism in an effort to lower prices at the grocery store and gas pump.
Scott Baugh supports stopping illegal immigration and keeping our border safe, but wants government regulation in citizen's life to be limited. Baugh is also on the board for the Orange County Gang Reduction Intervention Program (GRIP) which looks to make our district safer from violent crime. Porter won by only 3.4%, but she has reclaimed her title for Orange County.
Regardless of what political party Woodbridge High students vote for, it is very important to go out and cast your ballot.
Junior Jonathan Sandoval says that it is important for California residents to vote.
"Voting is a right that we have, it is necessary for our representative republic as it only works if people make their voices heard so their representatives can do what we the people want them to," Sandoval said.
About the Contributors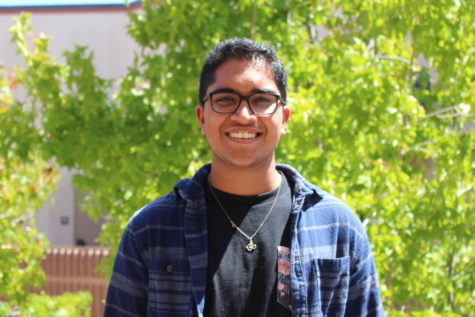 Arnav Rege, Copy Editor
Hey Warriors! I'm Arnav Rege and I am very excited to be your Copy Editor and Writer for the Golden Arrow this year. This is my second year on Golden Arrow,...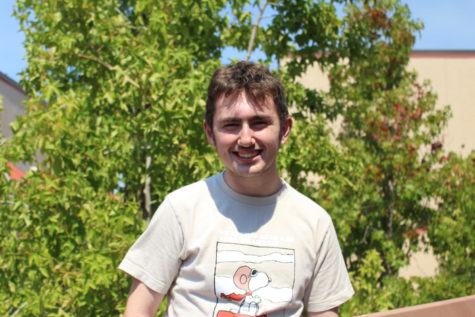 Brandon Foschetti, Photographer
Hello Warriors! My name is Brandon Foschetti and I am a photographer for the 2022-23 school year! I have loved photography ever since I was a little kid,...