Yells, Cheers and Spirit: How the Student Section Can Make or Break the Game
After the conclusion of the Woodbridge High football season, the student section remains an important feature of sporting events
For many Woodbridge High athletes, the student section is an integral part of each sporting event, especially at "Game of the Weeks," whether it be out on the field, in the pool or on the court.
"When people think of students at sports games, they think of student sections," Associated Student Body junior class president Luka Krezovic said. "It definitely brings a lot of energy to each of these games."
Dating back to the first American football game in 1869, the student section has prided itself as one of the most visible and vocal sections of the sports crowd, adding vibrant energy to football games and other sporting events. It can often be characterized by loud calls and bold school colors—features that easily distinguish the home and away teams, giving rise to school rivalries and invigorating cheers.
For many athletes, the student section is more than just a backdrop; it can be real motivation to keep playing hard.
"I remember one time when the rival team was cheering super loudly, our JV and Frosh teams on the Woodbridge side cheered even louder against them," varsity girls' volleyball player Raya Hassanpour said. "It was a really nice moment to know that the other teams were cheering us on and were willing to fight for us."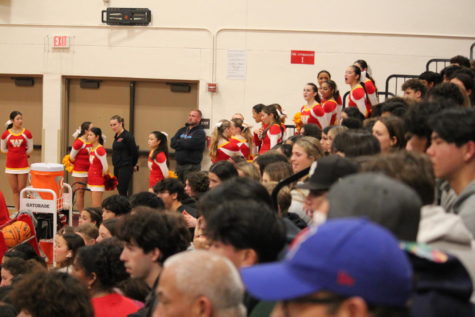 Since the early years of Woodbridge High, the Warriors' student section has expanded in an effort to bring more students to the games and to spark greater excitement and school spirit. One such addition is Yell Crew, a select group of students who lead the cheers at the football games. The concept of a 'yell crew' first emerged in 1907 at Texas A&M University in the form of the "Aggie Yell Leaders," and has since quickly expanded to many American high schools.
Yell Crew representative Telo Olweny sees the expansion of the student section as a pivotal part in increasing student attendance at games.
"First of all, if Yell Crew wasn't there, I predict that the football games would be low energy. People would just be watching the game," Olweny said. " I feel like less people would come because it'd be less exciting."
Along with Yell Crew comes the diverse array of themes to encourage school spirit at games.
"Definitely come dressed up if there's a theme. Take some kind of effort," Krezovic said. "If it's blackout, wear black …because if you don't wear black, it's going to show."
From school cheers to school colors, Woodbridge High continues to enliven its student section to encourage more students to come out to support the sports teams.
As the girls' athletics commissioner, junior Sarah Giron is focused on encouraging student support and building excitement for the upcoming sports seasons.
"Students should come out to support these games to try new things and to support their friends. A lot of times when you go to a friend's sporting event to support them, it means so much more," Giron said. "Plus, a lot of our teams will be pretty good this year. I think we're going to see many of them win."
Hassanpour also emphasizes how attendance at games can give students an opportunity to become more connected with the student body.
"I feel like it's really important to know what kind of people are at the school and different groups. It's especially cool to see other schools and to see how that specific sport has maybe impacted other people," Hassanpour said. "Most importantly, students should come out to show [school] spirit for Woodbridge [High] as well!"
About the Contributors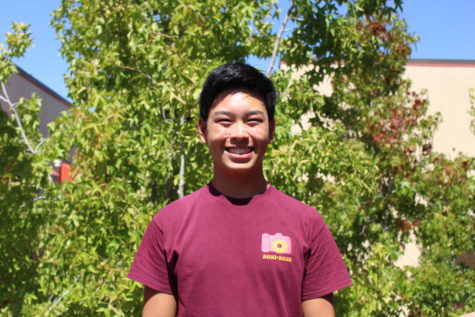 Brandon Liu, Features A Editor
Hi Warriors! My name is Brandon Liu and this will be my third year in Journalism. I am beyond ecstatic to be your Features A Editor this year! My job is...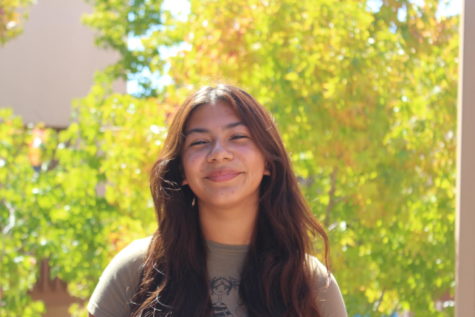 Isabella Gonzalez, Visual Director
What's up Warriors! My name is Isabella Gonzalez and I am the Visual Director for the Golden Arrow this year! I am thrilled to photograph and capture everything...