Professional Athletes Inspire the Next Generation
Woodbridge High varsity athletes gain inspiration from professional players
An athlete's inspiration impacts them through their career. Most people have heard at least one inspiring quote or story about athletes across all sports such as Michael Jordan, Michael Phelps, Tom Brady and Mohammed Ali. Most of the time these players are known as an all-time great not just in what they do but all around sports. Kobe Bryant spent 20 years in the National Basketball Association (NBA) with the Los Angeles Lakers and won five NBA championships. Bryant is known for his never-give-up attitude and his never-before-seen "Mamba Mentality."
Few athletes could compare to the amount of inspiration he still brings today and the impact he left after his death on Jan. 26, 2020. "His dedication and mindset towards the game inspires me to work harder and push everyday, even the days where I feel tired," senior varsity basketball player Parham Bayeri said.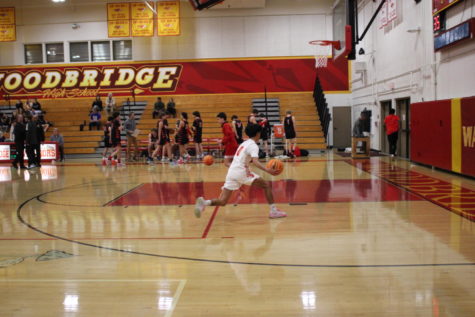 Junior Jerome Ligate has been on the boys' varsity soccer team since his freshman year. A player who has inspired him the most is Cristiano Ronaldo, who is often referred to as one of the best soccer players the world has ever seen.
"I think that his dedication, leadership, and passion for the game really takes a big toll on me," Ligate said. Ligate believes that Ronaldo has persevered throughout his career and acts as a positive role model.
"I have always been a passionate player about soccer. I've never switched up, always stuck with it. I think that he's done the same thing and even though he's had hard times, he's gone through the same thing with me but I'm not gonna compare myself to him because he's had way different experiences. A professional athlete having to deal with their kids dying, his dad died, you know none of that happened to me but I still had some troubles with playing so I feel like we can kind of share similar traits so I think he's just inspired me the most," Ligate said.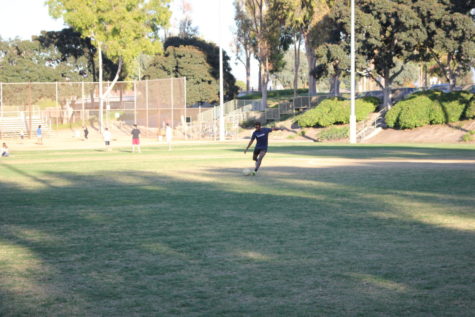 Varsity baseball player Brandon Gramlich had a great story to share about current Major League Baseball (MLB) pitcher, Shohei Ohtani who is also known as being one of the few athletes of Japanese descent to play for this league.
"The thing about Ohtani that's so inspiring to me is his work ethic and incredible athleticism. He's a two-way player, meaning that he can both pitch and hit for his team. Over his career he has become an amazing pitcher and hitter. He also broke a record becoming the first MLB player to hit 30 home runs and win 10 games as a pitcher within the same season."
Ohtani has already made a name for himself on and off the field, setting MLB records and showing international athletes could also dominate MLB.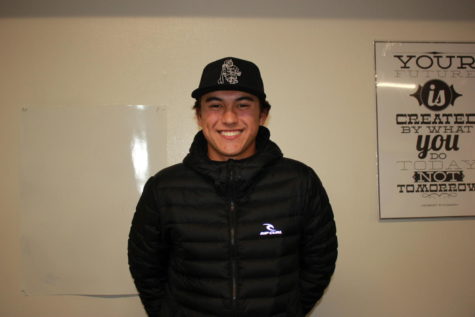 About the Contributors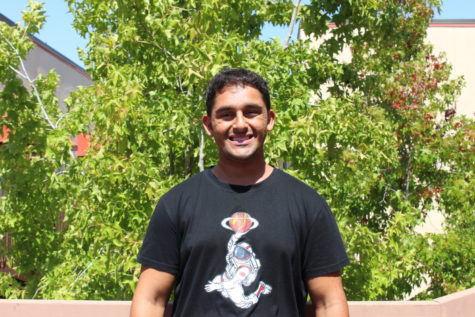 Danial Amirghahari, Writer
Hi Warriors!!! I'm Danial and I am a writer for the Golden Arrow. This is my first year in Advanced Journalism. Some of you know I am also part of the...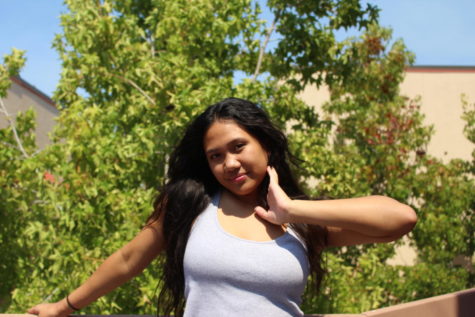 Kailah Cortez, Photographer
Hey Warriors! My name is Kailah Cortez and I'm a photographer for the Golden Arrow this year. It's my first year taking pictures for the Golden Arrow and...