The Boys Cross Country Team Succeeds in Creating a Long Lasting Legacy of Family-Like Relationships and Friendships
Having strong relationships with each other helps the boys' cross country team push through their loss at the CIF preliminaries during the 2022-2023 school year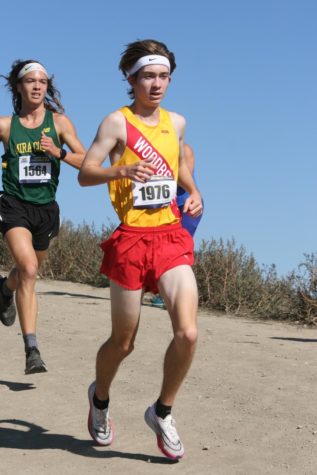 The past semester had been a whirlwind of activity and stress for the boy's cross-country team at Woodbridge High as they prepared to face off at the California Interscholastic Foundation (CIF) preliminaries.
Hours of preparation and effort went into practicing for the preliminaries, and many team members were proud of their success. Although they didn't make it to the CIF finals, it was a significant stepping stone for the boy's team, who last qualified for CIF in 2019. 
Seniors Hudson Lee and Tanner Castanha are incredibly proud of how far they have come as a team.
"This was a really big achievement for us…It just goes to show how far we've come," Castanha said. 
Lee agrees. "The preliminaries were really awesome because last year we didn't make it," Lee said.
Having been on the team since they were both freshmen, the two were able to experience making CIF preliminaries twice in their high school running career. 
Freshman Aiden Zavala was grateful to have the opportunity to participate in running at CIF preliminaries as well. 
"We ended the season pretty well," Zavala said. 
Zavala is the second-fastest freshman in Woodbridge High's history and has a lot to be proud of. Being optimistic and proud of each other is an important aspect that improves the team's coordination, as well as the family-like environment within the team.
"[The team] is like family because you meet all of these people in high school but a lot of people you keep in contact with after high school," Castanha said. 
The team also enjoys playing sports outside of cross-country together.
"We hang out a lot, even after practice we play frisbee," Zavala said.
Being able to experience events after school together and hang out improves the team's chemistry and allows them to function as more than just a typical sports team. One memorable event, in particular, is the Mammoth camp that the boys attend for eight days.
"You run with them, you cook, you clean, you eat. 24 hours a day you're spending with them," Lee said.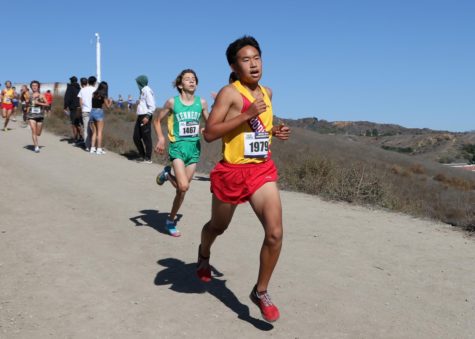 Spending this much time together might sound intense, but for the team, it only strengthens the connections they have with each other.
"We get to bond a lot because we have to be in a camp with [each other]," Castanha said. 
Camps like Mammoth have strengthened the team's performance ability during competitions like CIF. However, the boys still run to warm themselves up right before a meet or a race. 
"Normally we do our pre-meet workout which is only two miles," Zavala said. 
To a student who doesn't participate in cross-country, a two-mile run may sound like a lot of running. However, for the boys, this is merely a short warm-up that can be completed in less than 15 minutes.
Another memorable moment for the team was the bus ride back from League Finals.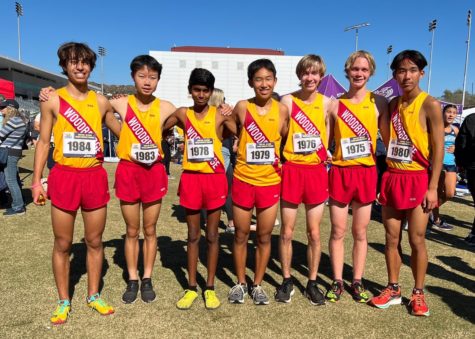 "The whole team did karaoke together and sang a bunch of old 2000s songs. That was a lot of fun," Lee said. 
Enjoying a moment free of stress and away from the scores they received, the team was able to have a bonding experience that will remain in their memories even after graduating high school. The soon-graduating seniors on the team are grateful that they have qualified freshmen to take their places on the team. 
"I can see [the team is] in really good hands. We have a really talented and fun group of kids continuing the team," Castanha said. 
Lee adds on. "There are a lot of strong, younger runners. And, I'm really proud of what they will accomplish in the future," Lee said. 
Knowing the team is in stable hands allows seniors like Lee and Castanha to graduate with relief and happiness. With new freshmen continuing to join the team every year, they most likely will not have to wait long before the boy's cross-country team makes it to CIF finals.
About the Contributor
Kailey Moore, Content Editor
What's up Warriors? I'm so excited to be the first Content Editor at Woodbridge High School. I'm ready to put my skills to the test and work towards greatness...