Cross Country Strides to Finish Line at CIF Finals
Woodbridge High varsity cross country teams compete for state championships and reflect on their continued support for each other to achieve the best performance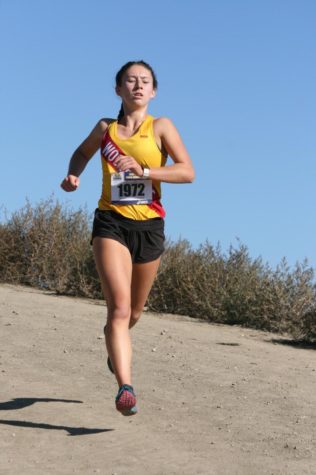 On Saturday, Nov. 26, Woodbridge High boys' and girl's varsity cross country team competed at the 35th California Interscholastic Federation (CIF) State Championships. Striding across the three-mile trail at Woodward Park in Fresno, the team demonstrated their utmost strength and perseverance.  
Looking back on their performance at the CIF Preliminary meet, senior Brooke Welton proudly recalled the team's advancement to CIF finals and stresses the importance of maintaining a strong mentality throughout the race.
"When we were standing at the starting line I gave everyone a pep talk and told them that no matter how we did I believed in all of them and I was proud of all of the work they've done," Welton said. "The course was super grueling, but we were really excited to find out that we advanced to finals."
For junior Bethany McCallister, the family-like atmosphere on the team makes her cross country experience even more memorable since she just moved to the city of Irvine from Arizona this year.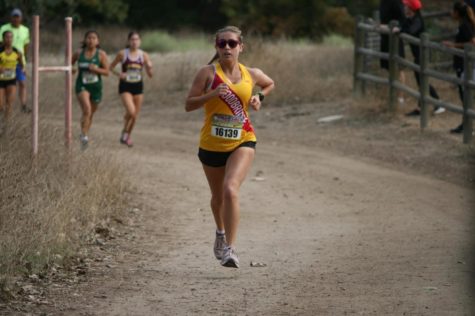 "The support that everyone gives is always so immense," McCallister said. "We're always there for each other [and] overcome challenges by lifting each other up."
After placing 7th in their CIF Southern Section Preliminary meet, girls cross country competed in the Division 4 state championship with several notable performances. Out of which freshman Hannah Wilbur placed 15th in the CIF Southern Section meet with a time of 19:01 and sophomore Abby Biber placed 17th with a personal record of 19:08.
Despite it being her first CIF final, Wilbur cherished every moment she spent with her team while upholding her work ethic until the finish line. Like most girls in the team, running has always played an important role in many aspects of her life.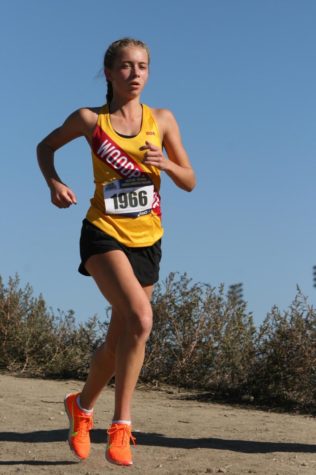 "A lot of my friendships with people have to do with meeting them from the team," Wilbur said. "I just really enjoy [running]…it helps to motivate me and push me to work harder as a person."
Without a doubt, the team's notable accomplishments this season would not have been possible without their consistent input of hard work. As seen in their weekly schedule, the girls practice 6 days a week and an average of 2 hours for each practice. This is all in addition to the regular cross country meets they attend. 
Even though the team did not place in state championships, each runner has demonstrated remarkable improvements throughout the season and continues to thrive onward with a positive momentum. 
About the Contributor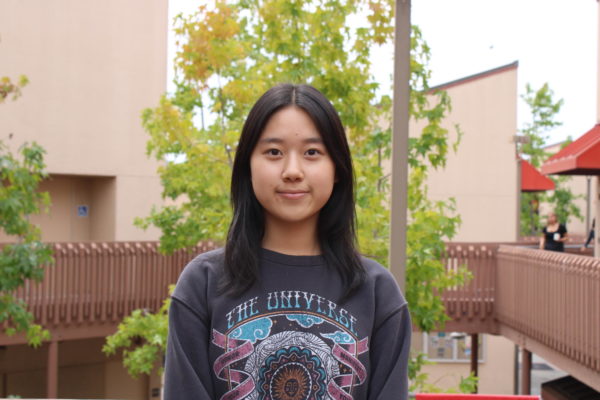 Lucy Liu, Features B Editor
Hey Warriors! My name is Lucy Liu and I'm really excited to serve as the Features B editor and staff illustrator. This is my third and last year in Golden...