Woodbridge High's AP and Honors Night Provides a Fundamental Force in the Course Selection Process
Presented as an informative event, Advanced Placement (AP) and Honors Night aims to guide students towards a rigor-based academic future
AP, Honors and Career Education Information night, an informative way for parents and students to decide their course list for the upcoming 2023-2024 school year, occurred on Thursday, Feb. 23.
The Woodbridge High Counseling Department presented the enlightening event in various ways, including presentations by the heads of each academic department offered on campus. 
Additionally, some presentations were based on Dual Enrollment courses at Irvine Valley College (IVC) or Saddleback College, open to all grade levels.
According to IVC, "dual enrollment provides students in grades K-12, the unique opportunity to take community college classes taught by college professors. These courses allow students to get a head start on their higher education goals and receive college credit." 
Upon visiting the IVC website, students can learn about the K-12 program that is offered to students which gives them the chance to enroll in college-level classes before they graduate high school. 
At Woodbridge High, students may complete a General Dual Enrollment form to take community college classes concurrently with high school classes.
Presenters at AP and Honors night also informed students and parents about the Coastline Regional Occupational Program (ROP) offered at Woodbridge High.
Coastline ROP states that ROP classes are "year-long courses that ensure career pathways for exploration and encourage engagement and collaboration with hands-on activities."
Some ROP classes offered to students include Culinary Arts and Criminal Justice.  Internships, such as Animal Health Care Internship and Pharmacy Technician Internship, are offered to students who are 16 and older. 
From the presentations that were given, students and their parents could make a decision to pursue AP or Honors courses, take Dual Enrollment courses at local community colleges or sign up for ROP classes. 
Physics teacher Robert Evans distinguishes AP and Honors courses based on the "level of technical knowledge," a topic that was thoroughly explained during the AP and Honors Information night. 
"AP and Honors night is helpful for students and parents to ask questions to presenters who are there," Evans said. "Having parents and teachers communicate with each other and students is vital."
A flourishing variety of AP and Honors courses are taught at Woodbridge High School and are available to all grade levels.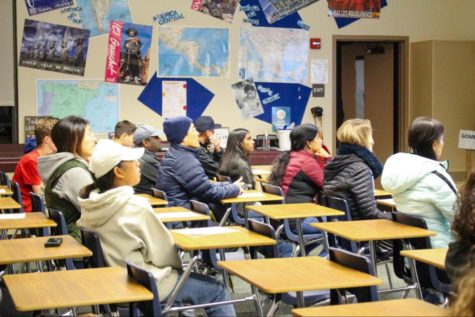 Counselor and AP/Honors Night Event Coordinator Natalie Greely took note of the fact that many students end up enrolling in AP and Honors classes after attending the event. 
"[Students] get in depth information on the different classes that Woodbridge [High] offers and they are able to get their questions answered, this leads to an even greater interest in the classes," Greely said.
According to the presentation given during AP and Honors night, AP course subjects are typically studied in greater depth, while offering students the opportunity to pursue college work in high school and prepare them for the rigor of college-level classes. 
In an AP class, the Woodbridge High Counseling Department notes that students who take these courses are more likely to graduate from college on time while saving a student money on college tuition by skipping introductory classes.
Alternatively, Honors courses are taught at a faster pace and cover more material in depth than College Preparatory (CP) classes, while providing increased rigor to all students. The counseling department states that "honors level courses best prepare students for AP courses." 
Honors courses are available to all grade levels and carry an extra grade point, excluding most ninth grade courses. While Honors courses do not offer college credit, they allow for a student to stand out in the college application process.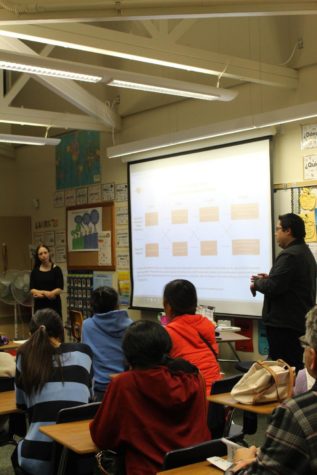 For junior and AP student Elizabeth Han, AP and Honors courses are a chance to express her passions and learn more about the subjects she takes interest in. 
"I think that AP and Honors courses are a good opportunity for students to challenge themselves with a harder workload and more intricate content, but also emerge themselves into concepts and topics that they're interested in," Han said.
Additionally, counselor Heather Bethmann believes that AP and Honors courses allow students to find what courses work best for their passions. 
"AP and Honors courses are a great way to learn about a subject that interests you," Bethmann said. "It gives you a Grade Point Average (GPA) bump and colleges do like to see the level of rigor that you're stretching yourself, but you don't have to take all APs to get those benefits."
Similarly, Han regards AP and Honors courses as a way to let a students' creativity shine.
"Students definitely get an opportunity to learn different concepts and better educate themselves on different ideas, especially in the realms that they are passionate about or interested in," Han said.
However, others observe that students on campus believe they are required to take these rigorous courses to achieve academic success.
"The 'hype' around AP and Honors classes can be a drawback, because students feel like they have to take those courses and they're required to. It's sort of a myth that a student has to be in AP classes to be able to go to college," Bethmann said. 
Further, the heavy workload of AP and Honors classes can have detrimental effects on students, such as feelings of stress. 
"AP classes are no joke in terms of their workload," Han said.
Additionally, faculty on campus noticed increasing levels of stress among students.
"I noticed that when students take a lot of AP and Honors courses, their stress levels tend to be high," Evans said. "Teachers and faculty definitely don't want students to be too stressed out because they're still in their formative years of life and they should be thinking of having fun too."
When deciding whether or not to take AP or Honors courses, some note that students should consider their own goals and level of devotion to a rigor-based class.
"If you find yourself not able to manage time well or taking on weaker study habits, it could become a problem in AP and Honors courses because you do need to commit yourself to the class," Evans said.
Others observed that students should take account of their extracurriculars and responsibilities outside of school before committing to a rigorous schedule.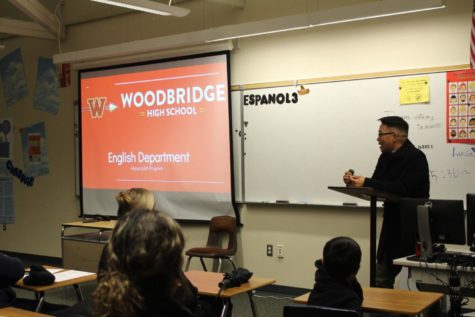 "Consider how it plays out in terms of your personal life," Han said. "If you think you don't have time to dedicate yourself to the workload of the class, don't take it because it's not worth sacrificing your mental health or grades."
AP, Honors and Career Education Information night could be a crucial factor in the process of signing up for AP and Honors courses. 
"Definitely go for AP and Honors courses. Even though they might be challenging, they're a lot of fun and they allow you to grow in different ways and learn more about your passions," Han said.
According to Bethmann, if a student wanted to know more about AP and Honors courses before signing up for them, "they should talk to their counselor and get more information to help them make a good decision."
Alternatively, Greely advised students to check CollegeBoard, a non-profit organization that administers AP exams, the Scholastic Aptitude Test (SAT) and paves a way for students to attend college.
"Students can find AP course information on the CollegeBoard website which designs the curriculum and the AP exams," Greely said.
To learn more about the AP/Honors courses offered at WHS, Dual Enrollment or ROP classes, please visit:
https://www.ivc.edu/admissions/k12/program 
https://woodbridgehigh.iusd.org/counseling/college-career/ropcareer-classes 
https://woodbridgehigh.iusd.org/academics/course-study 
About the Contributors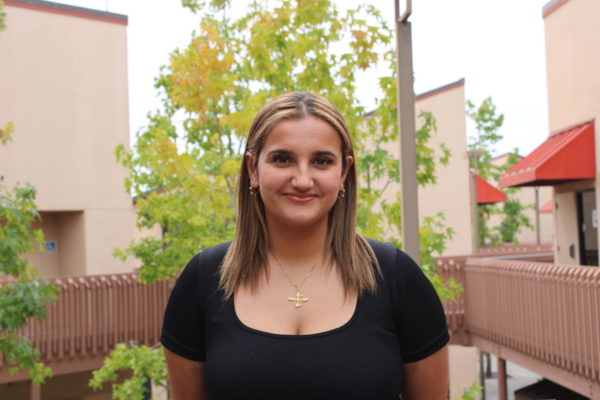 Donya Yazdihan, Opinion Editor
Hey Warriors! My name is Donya Yazdihan and I'm thrilled to serve as your Opinion Editor this school year. This will be my third and final year in the...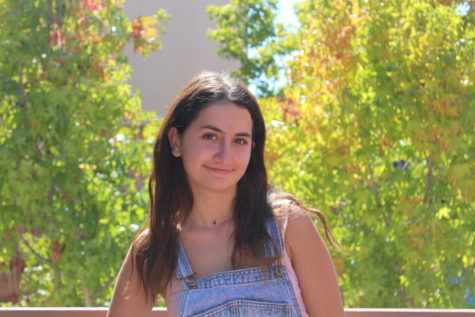 Elina Rizi, Photo Editor
What's up Warriors! Tis I, Elina. I'm so stoked for another awesome year at Woodbridge, and I can't wait to see what the year has in store for us :-)