Teachers Develop Engaging Hobbies
Teachers have developed various fascinating hobbies differing from what they teach and recognize how their interests have changed over time
Woodbridge High teachers have an array of interests beyond the subjects that they teach at school, and below are three examples of hobbies teachers explore. 
Robert Evans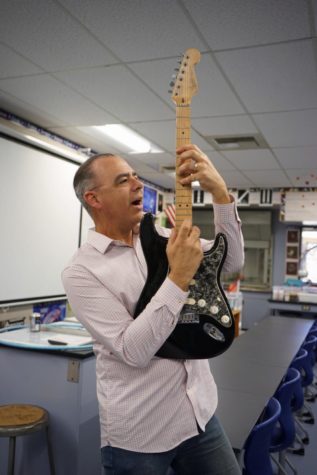 Physics teacher Robert Evans plays the electric and acoustic guitar. Evans has been playing guitar for around 20 years. 
In high school, he practiced guitar by trying to replicate the way musicians would play. Later on, he learned tablature and how to read music.
He says that Eddie Van Halen's style of guitar playing inspired him to start playing guitar. "When I was growing up, I was very, very enamored by his style of guitar playing. I thought it was very exciting and kind of loud and fast," Evans said.
"I like jamming on [the guitar]," Evans said. He explains how the guitar is a fun instrument to pursue and that he enjoys playing solos and listening to the different octaves and intonations.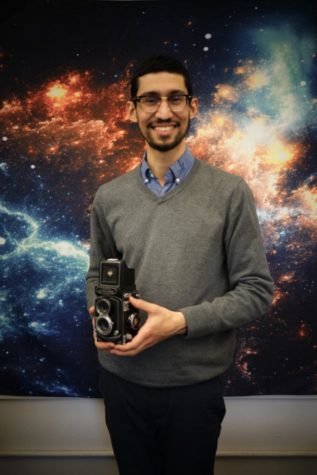 Dimitri Kaviani
Physics teacher Dimitri Kaviani began taking photos with a digital camera, as this is a standard and convenient method of photography. He was involved in a photography club at the University of California, Irvine, which sparked his interest in photography.
However, as time went by, Kaviani became disinterested in digital photography and photo editing programs, as these techniques seemed too easy to be meaningful to him. He then transitioned to film photography.
"I just wanted [the photos] to be more natural and stripped down, so I started to look into how cameras used to be back in the day…That's what led me to go back to film photography even though it's so not as convenient," Kaviani said. 
One of the challenges Kaviani mentions as part of film photography is the expenses that go into it because each photo is worth more due to the film. On the other hand, this additional expense leads Kaviani to consider more attentively how he will compose his photos, which is what makes this hobby interesting for him.
In terms of styles of photography, Kaviani began by taking portrait photos but transitioned into taking more photos of wildlife and landscapes since he enjoys being in a peaceful environment when taking photos. 
Kaviani explains that the whole community of film photographers on social media largely influenced him, rather than just one individual photographer. "It was so cool to me to see the different types of films but also the different [ways] photographers would use film as a medium to convey different types of artistic depictions of things," Kaviani said.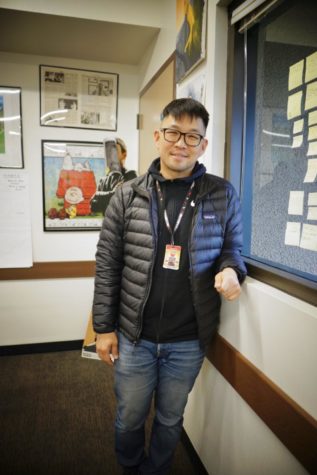 Phil Roh
English teacher Phil Roh grew up listening to a lot of rap music. When Roh went to UCI, he became the rapper of a band, and they performed in the UCI talent show. While rapping was a passing interest before, after joining the band, Roh became more interested and passionate about rap.
"We recorded two and a half albums…And then we toured the country in a big van…It was really kind of a fun experience. It's not as glamorous as you think, like traveling and playing music, but it was fun," Roh said. 
Roh explains how he enjoyed performing. "I ended up rapping during my graduation speech [when I taught at Northwood]…I couldn't believe I did it because the superintendent of the school was there, the board of [education members] were there…I promised my students that year that at some point I would rap for them," Roh said.
Although Roh doesn't rap nowadays, he still enjoys listening to rap music, and rapping remains a stand-out aspect of his past.
Whether these interests are distinct memories or persisting pastimes, Woodbridge High teachers' hobbies show a dynamic mix of activities people are passionate about.
About the Contributors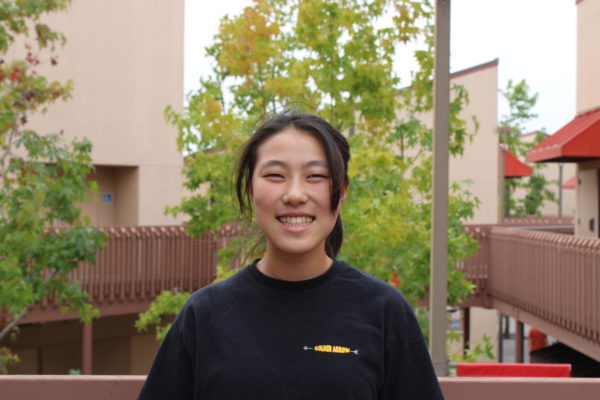 Danbi Lee, Features A Editor
Hi! My name is Danbi, and I'm the Features A Editor at the Golden Arrow. I'm a junior, and this is my second year in Advanced Journalism. I can't wait...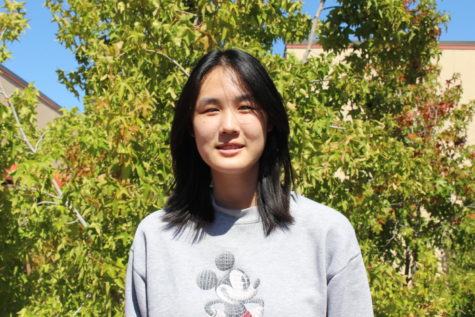 Yejin Song, Illustrator
Hi Warriors! My name is Yejin Song and I'm excited to be joining the Golden Arrow this year as a staff illustrator and photographer. I've always been passionate...