IUSD Cafeteria Food Offers Food for Thought for the 2023-24 School Year
In light of California's recent legislation, the popularity for school meals district-wide has markedly increased, bringing heightened attention to current offerings
Ever since California initiated the Universal Meals Program in the 2022-23 school year to provide free meals to all K-12 students, the cafeteria lines at Woodbridge High and the other Irvine Unified School District (IUSD) campuses have abounded with students who are eager to find a convenient and hearty bite to eat.
According to IUSD nutritionist supervisor Meghan Norton, about 10,000 meals were served prior to the Covid-19 pandemic across all 40 IUSD campuses. Now, with the Universal Meals Program in full swing, the total number of daily meals served has risen nearly 50%, topping 18,000.
Woodbridge High nutrition services supervisor Alithea Cairo has witnessed this marked increase firsthand, noting some new challenges and changes that have since emerged.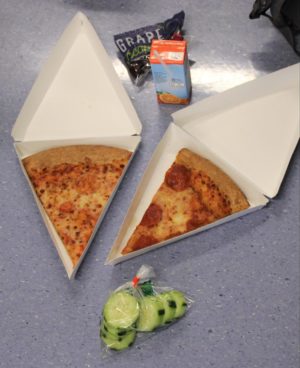 "The meal count has certainly tripled and what's challenging is we are still understaffed currently," Cairo said. "In addition, many of our made-from-scratch cooking continues to involve more components that we put together on site, from the cooking to putting everything in the containers. Although it's more work, we are able to have more options for the students, with materials returning to pre-pandemic levels."
Norton echoes this sentiment, citing the importance of fulfilling the needs of cafeterias district-wide.
"We have cafeterias and kitchens that still do not have adequate heating to serve as many students as we do," Norton said. "We hope to address this deficiency before next school year."
With students continuing to pack the cafeteria lines during snack and lunch, food quality and variety continue to be a key priority for IUSD, an aspect favored by many.
"I think the biggest thing is there's a pretty good variety of food," Woodbridge High senior Jackson Ellis said. "There's Pick Up Stix and pizza, which tends to be pretty good. There are also healthier options like salads or wraps and a variety of drinks, such as juice or milk."
According to a Woodbridge High poll conducted in March 2023, students rated the current cafeteria selection, with 5% rating it as 'excellent,' 27% rating it as 'good/average,' 41% rating it as 'fair,' and 26% rating it as 'bad.'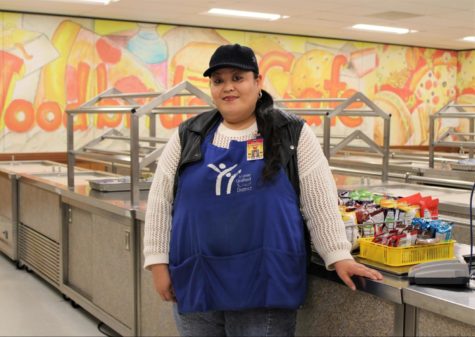 While the poll results are not indicative of IUSD as a whole, they point to possible food for thought for next school year.
"I would say I'm satisfied with the food currently, but there are definitely improvements that could be made," Ellis said. "For example, I would like to see them change up the different options. While there are a variety of options now, they usually are the same type of meals within that particular category."
These suggestions remain top priorities for IUSD nutrition staff, who continue to push out healthier and more innovative ideas as time progresses.
"We continue to search and find new products for students," Norton said. "We attend food shows and meet with vendors hoping to find delicious and healthy items for students."
On the Woodbridge High campus, Cairo continues to explore new possibilities to share with students.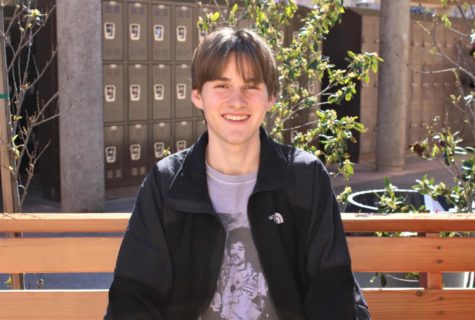 "We have a new meal coming out soon. It's called the Jalapeno Joe, which is a take on sloppy Joes," Cairo said. "We use a lot of Land O' Lakes products and we recently did a workshop with them where they brought a chef out and demonstrated for us some of the products that they have available for us to use…We're constantly open to trying new things and hearing the feedback from them."
To learn more about new items that will soon be featured on the Woodbridge High menu, follow @woodbridgehscafe on Instagram or visit iusd.org/menus for updates.
About the Contributors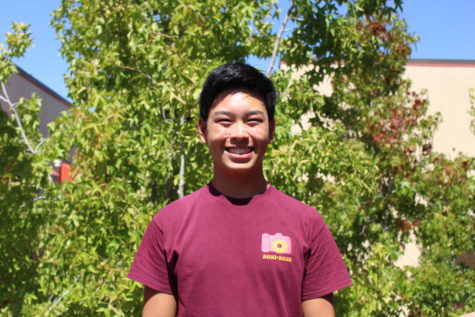 Brandon Liu, Features A Editor
Hi Warriors! My name is Brandon Liu and this will be my third year in Journalism. I am beyond ecstatic to be your Features A Editor this year! My job is...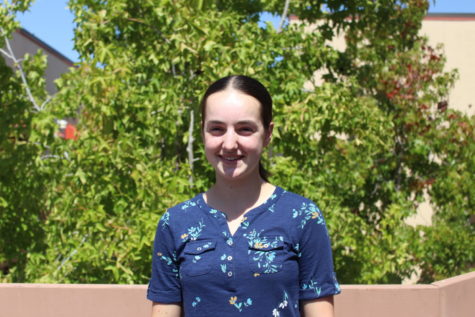 Camille Roussel, Writer
Hello! My name is Camille Roussel and this is my first year as a writer and photographer on the Golden Arrow. I cannot wait to photograph and write about...