From Pedal to Metal: The Rapid Rise of E-Bikes Shifts Into High Gear
An introspective look into the opinions of students and faculty reveals widely differing viewpoints on the well-known electric bicycle, dubbed 'e-bike'
Electric bicycles, or e-bikes, have risen greatly in popularity with the 2022-2023 school year.
Woodbridge High recently implemented a new bike policy responding to this increase, stating that bikes may no longer be parked in front of the pool and are instead required to be parked behind the Small Gym, E-building or between the S-portables and the basketball courts.
In changing the parking location of e-bikes, campus administration hopes to decrease the frequency of stolen bikes.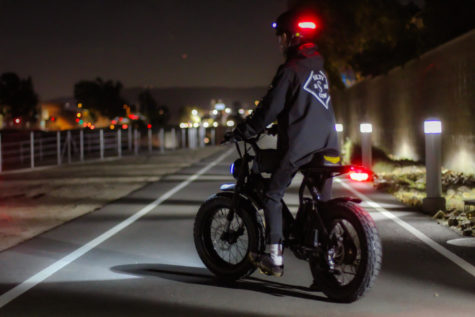 Freshman Sophia Peñaflor bought her e-bike in June of 2022 and uses the method of transportation daily.
"You can get to places faster, you just push the throttle and just go," Peñaflor said.
Some also note that e-bikes are a step toward sustainability.
For physiology and anatomy teacher Adam Atallah, e-bikes act as an environmentally-friendly device.
According to the California Bicycle Coalition, "an e-bike emits 40 to 140 times fewer pounds of greenhouse gasses than a 30 mpg gas car."
Although e-bikes can be seen by many as an efficient method of transportation, dangers such as injury or death play a large part in the concern over the devices.
Another drawback to e-bikes could be explosions of its lithium battery which powers the bike itself.
According to Lithium Safe, a battery safety organization, "hundreds of e-bike battery fires and explosions occur each year due to malfunctioning and aging batteries."
However, some note that the batteries are safe aside from a decreasing battery life.
"Depending on which e-bike you have, the battery can run out within a couple hours," Peñaflor said.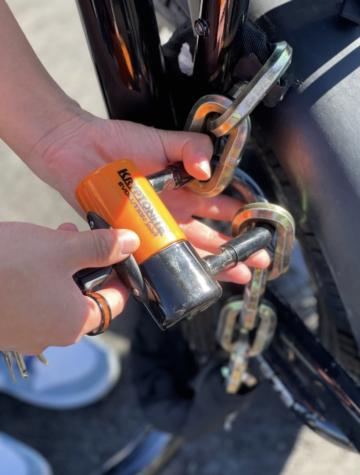 In fervent agreement of the dangers that e-bikes pose, Atallah believes in more safety measures when it comes to e-bikes.
"If I had one suggestion for the [Irvine Police Department] (IPD), it would be to station an officer outside school for the half hour that they go off campus," Atallah said.
Upon receiving his license in April of 2022, junior Colin Kim noticed that electric bicycles are not only unsafe, but pose a great danger on the road.
"[E-bikers] could be irresponsible about riding around in the street. Sometimes they don't know the laws of the road," Kim said.
Additionally, with the ownership of a n e-bike comes the risk of having it stolen.
According to IPD School Resource Officer Clarissa Funaki, roughly 15 e-bikes have been stolen since the start of the school year.
"We recommend registering e-bikes on an app called 'Project 529' which allows students to input a serial number and photos of the bike, which makes it easier to recover if the bike was lost or stolen," Funaki said.
Whether e-bikes may be an efficient mode of transportation or a dangerous device, students and staff emphasize the importance of taking precautions in safety and security.
About the Contributors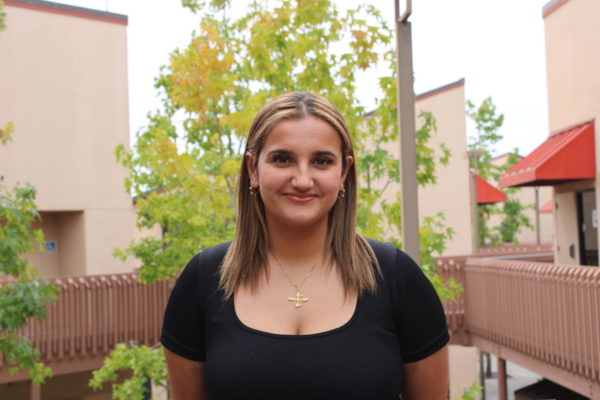 Donya Yazdihan, Opinion Editor
Hey Warriors! My name is Donya Yazdihan and I'm thrilled to serve as your Opinion Editor this school year. This will be my third and final year in the...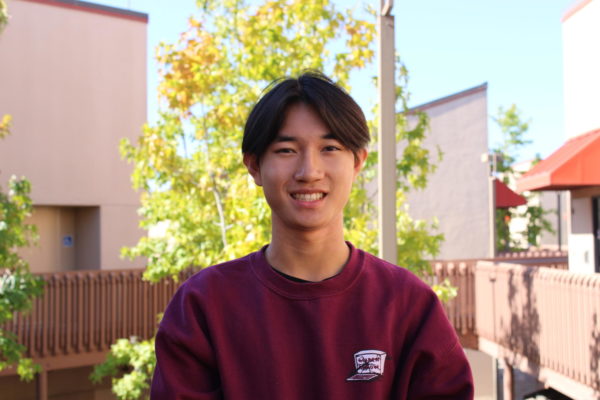 Ocean Pham, Photographer
Hey Warriors! My name is Ocean Pham and I am excited to continue my second year as a photo editor! I hope to share my skill in photography in our issues...