Woodbridge Students' Passions Allow Them To Exceed To New Heights
Animatronics, Makerspace, Automotive and a handful of other classes provide students with the opportunity to explore their passions
Three classes that have allowed students to explore their passions are Animatronics, Makerspace, and Automotive.
Though Animatronics will not be offered until next year, the class is already exciting students with its creative ideas. The class is all about creating figures from scratch and experimenting with them all while building important life skills along the way.
"The goal of the class is to make lifelike robotic animals. It's all about bringing science and art together to make incredible things," science teacher Daniel Pilchman said.
The class allows students to do what they love, and it is not just restricted to a certain passion. It has a fusion of different subjects students may take and combines it into one.
"The class is totally interdisciplinary by featuring art, science, math, creative writing, sculpting, computing. We're going to need painters as much as we need programmers," Pilchman said.
Pilchman also encouraged students to follow their dreams and not be limited to certain activities.
"Now is the time to bring your big ideas. We're shooting for the moon here, and that means we need creativity, vision, and imagination. If you've got those, we want you," Pilchman said.
When asked what makes the Animatronics class so fun to teach, Pilchman quickly summed up the individuality of the class by sharing.
"The idea of being able to make a robotic dinosaur," Pilchman said.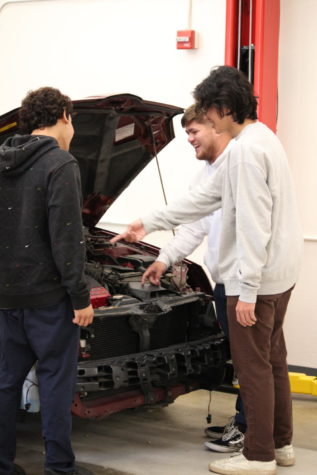 Animatronics is sure to be a thrilling class for students to delve into their passions.
The general class that includes Animatronics is Makerspace, and just like Animatronics, it allows students of all interests to join.
"The class teaches you the basics of the tools it has but allows you the freedom to build what you want to make," senior Tyson Tran said.
The class also offers state of the art technology to allow students to make the best creations they can.
"I enjoy that there are experts there on how to use the tools and technology so [you] never feel too lost and are able to experiment with a lot of modern day technology," Tran said.
There are no requirements to take this class and it offers and opportunity to help students connect.
"It's a very open place where many people of different ages and backgrounds can collaborate and help each other," Tran said.
The classroom feeling also goes away as students are allowed to express themselves and go out-of-the-box with their creations.
"I think something that is unique about Makerspace is that anyone, even if you not in the class, is able to use the tools there as long as you ask," Tran said.
The class interests students with all types of hobbies, allowing them to not be restricted to just one thing.
"If you have an open class and have a interest in making things from 3D design, art, laser cutting or cosplay you should definitely take the class. It's just so much fun," Tran said.
Another class is more hands-on but still provides an amazing experience for students.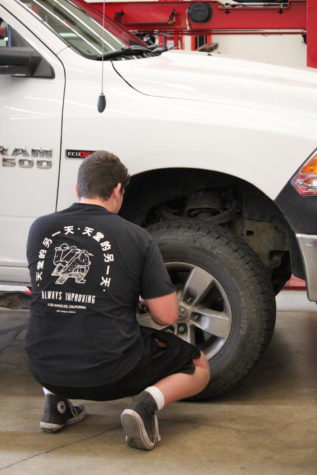 The automotive class allows students to learn how to put together and take apart engines and learn necessary skills for life.
Students with interests in engines and cars can benefit heavily from taking the class.
"Even if you don't go into the automotive industry you still learn things that will help you for the rest of your life," sophomore Christian Perez said.
New Jersey autoshop Deboer's Auto says "automotive technical education will give your child the opportunity to gain practical knowledge and skills that they can use in their career. They'll learn about everything from engine maintenance to transmission repairs, and will be able to put this knowledge to use as soon as they enter the workforce."
The automotive class also hands out creative awards that can help a person in finding a career.
"Automotive is a very unique class because each homework assignment gives you a certificate. Once you get all your certificates you can show them to a Ford or Mercedes auto shop, and it significantly increases your chance of getting hired," Perez said.
Though the class is enjoyable, Perez says that it comes with responsibility.
"My biggest suggestion for anyone who takes the class is to simply do the homework and pay attention," Perez said.
About the Contributors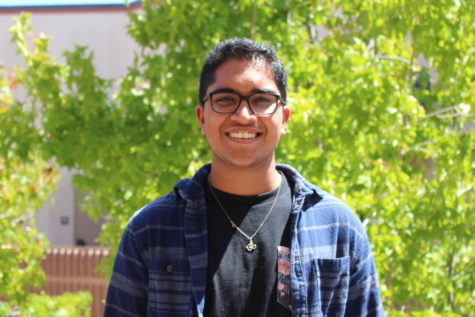 Arnav Rege, Copy Editor
Hey Warriors! I'm Arnav Rege and I am very excited to be your Copy Editor and Writer for the Golden Arrow this year. This is my second year on Golden Arrow,...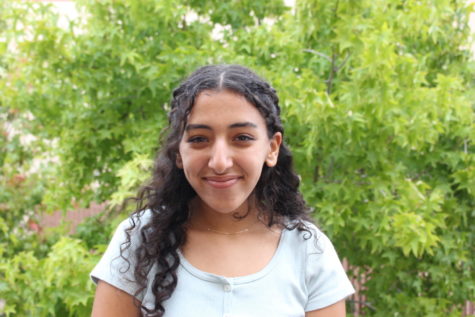 Somer Alrai, Sports Editor
Hello Warriors! My name is Somer Alrai and I am so excited to be serving as this years Sports Editor! This is my third year with the Golden Arrow and I...