Students Display Their Uniqueness Through the Sports They Take On Outside of Woodbridge High
Woodbridge High students get a kick out of participating in diverse sports
Amber Peng: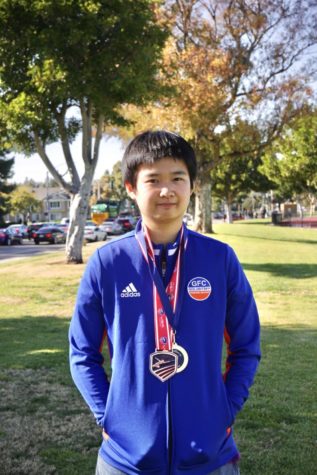 Besides excelling academically, senior Amber Peng also has a deep passion for fencing. Peng describes fencing as more of a mental and strategical sport rather than a physical one.
"Fencing is a very unique sport because it's more mental than like a lot of other sports. People describe it as a physical chess because [you are] trying to do stuff and then your opponent's trying to do stuff and you are trying to not let your opponent do what they want to do," Peng said.
Peng started her journey in fencing when she was only nine-years-old. Throughout the years, fencing has taught Peng valuable lessons that she can apply not only to her fencing pursuits but to her life in general as well.
"[Fencing has] helped a lot with my discipline because practicing is not fun and so you have to force yourself. Once you learn how to force yourself to practice, you force yourself to do anything," Peng said.
Aditya Khanna: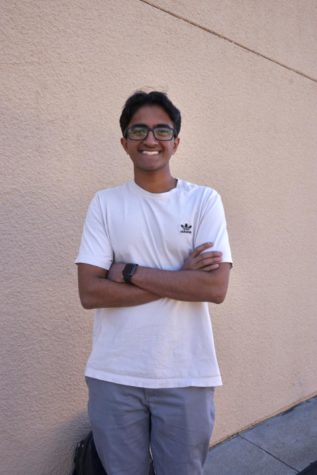 Senior Aditya Khanna started his sailing voyage around six years ago, but it was not until a year and a half later when he took on the competitive side of the sport: sailing racing. Khanna explains that the sport pushes competitors to their limit that normally would not be achieved.
"Sailing on windy days is extremely exhilarating. At a certain point it just becomes you and the boat," Khanna said. "There is always a certain level of danger but with time you grow a lot of confidence in your abilities. Overall, the whole experience pushes you to go beyond limits you wouldn't normally push."
Khanna's love and passion for sailing not only come from the thrilling speeds on a windy day, but also for the bonding and the memories that can be created with friends and family.
"The most enjoyable aspect of sailing is the speed on a good windy day when the boat is flying," Khanna said. "Then what's even more fun is that you get to do it with your friends. We get to absolutely send it out in the ocean getting better at sailing but also having a lot of fun doing it."
Delia Scholefield: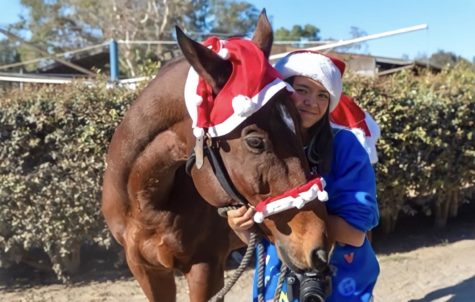 There is nothing more exciting that sparks joy in the life of junior Delia Scholefield than riding away on her favorite horses, Oliver and Libby.
"I have always been into horses since I was little but I was unable to do lessons because I was doing a bunch of other activities. Then during the summers I was allowed to do summer camps and after that I got into lessons," Scholefield said.
Horse riding not only provides Scholefield with the chance of being around her horses and training them for competition, but also the chance to connect with them and create a bond of friendship.
"Being able to be given the opportunity to ride these beautiful animals has been the best thing in my life. It is such a fun feeling and it's therapeutic in my opinion," Scholefield said. "The most enjoyable aspect is being able to connect with your horse rather than just riding and making so many friends."
About the Contributors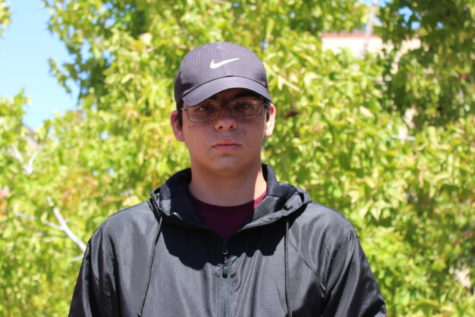 Alberto Neira, News Editor
What's good Warriors! I'm Alberto Neira, and I'm proud to say I'm your News Editor and a writer this year. I've been in the Golden Arrow for four years...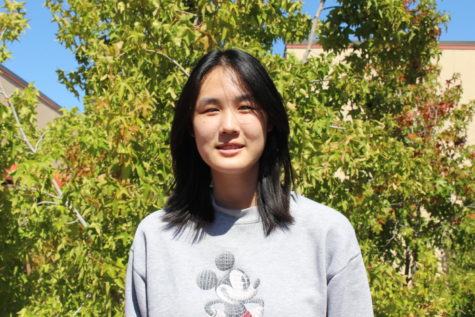 Yejin Song, Illustrator
Hi Warriors! My name is Yejin Song and I'm excited to be joining the Golden Arrow this year as a staff illustrator and photographer. I've always been passionate...