From Blackbox to Television: Woodbridge Drama Students Set Foot Into the Acting Industry
Without even a high school diploma in hand, Woodbridge High's drama students have already claimed their place in acting spheres
From starring in films to becoming acclimated to post-high school acting spheres, Woodbridge High drama students Hailey Bithell, Ana Rodriguez and Jackson Viau have started to curate a unique brand for themselves, an opportunity not afforded to all budding actors.
For Bithell in particular, the impetus for acting came from The Hunger Games' actress, Jennifer Lawrence.
"When I was a lot younger, I met Jennifer Lawrence because my dad got to work for her and from there, I [saw] acting as something I definitely what I [wanted] to do,'" Bithell said.
Now, many years after meeting with Jennifer Lawrence, Bithell has established her own acting career. Currently, she is working on The Hill (2023), a film chronicling the life of former baseball player Rickey Hill. The film highlights Hill's success in Major League Baseball despite his physical disabilities.
To portray characters successfully, Bithell steps in the shoes of characters.
"It gives you confidence because you can explore different characters and connect with different characters and also just find out stuff about yourself along the way," Bithell said.
Following her work on The Hill (2023), Bithell looks forward to new and bigger projects in the acting industry.
Rodriguez, who has similar aspirations, plays the star role of Ariel in this year's musical, "The Little Mermaid," and spends her time in countless audition rooms.
"I was just in New York this past week auditioning for schools. Next week, I have three more in L.A.," Rodriguez said.
Similar to Bithell, she finds success in and out of Woodbridge High's drama department by stepping into the shoes of her characters and analyzing them closely.
"[I think about] what happened before that makes this character say these things? If it's a musical, what is the impetus for them to start singing? What's the meaning behind the words coming out of their mouth?" Rodriguez said.
Viau, similar to Bithell, spends time in numerous studios outside of high school. Before joining Woodbridge High's drama department, Viau starred in the Youtube series "Dhar Mann."
When asked about his acting style, Viau jokes that he perceives acting as "advanced lying."
"Most actors would frown upon that but that's how I view it. It's one big elaborate lie you're performing in front of other people to elicit some kind of reaction from them," Viau said.
In particular, Viau appreciates portraying amusing characters. His favorite role, he describes, was "Sasha" from this year's comedy, "Room Service."
"My favorite character was probably this bumbling Russian waiter who had just gotten to America. I got to speak in a thick Russian accent which is probably the most fun I've had with characters," Viau said.
Drama teacher Cassandra Gaona reflects on her students' passions to keep trying new things.
"They all know how to make bold choices. The biggest thing in acting is not being afraid to step out there and try a crazy character, or a really eccentric character. They seem to have fun," Gaona said.
With conviction, Gaona believes Viau, Rodriguez and Bithell will reach success.
"I am definitely their number one fan. I just want them to thank me in their Oscar's. That's all I ask," Gaona said.
About the Contributors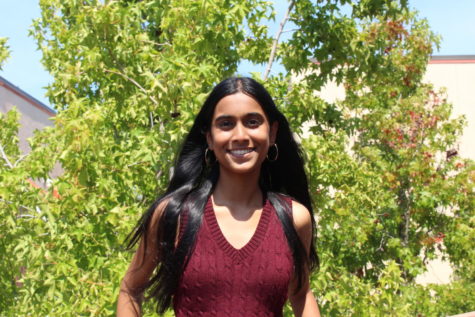 Manasaa Meenakshi, Opinion Editor
Hello! My name is Manasaa Meenakshi and I'll be this year's Opinion Editor. I've been a part of our journalism program for two years, this being my third...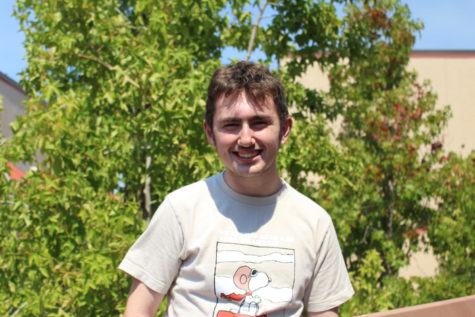 Brandon Foschetti, Photographer
Hello Warriors! My name is Brandon Foschetti and I am a photographer for the 2022-23 school year! I have loved photography ever since I was a little kid,...