Yearbook: A Time Capsule Made by Students, for Students
The yearbook staff works diligently to produce a visual publication that accurately combines all of the important aspects of the year into one book
Each year, without fail, a select number of Woodbridge High students work tirelessly to produce a tangible object aimed to encapsulate the school year. Aptly named, the yearbook serves as a time capsule for students to reflect on their high school experience, but none of it would be possible without the team behind it. 
"You have to start with an idea; a theme," senior and yearbook Editor-in-Chief Lindsay Cheung said. "Based off of that theme, whether it's a word [or] an idea, we come up with what we want the cover to look like and then we base every single page in the yearbook off of that word [or] design." 
While the theme for this year's yearbook has not yet been announced to the public, it is clear that it sets the foundation for the entire publication, and coming up with the theme along with designing the pages is up to the staff. 
"The book is 100% student-made," yearbook advisor Matt Takeno said. "I help with ideas and take care of the paperwork but in the end, it's a 350-page book that is completely produced by 20-plus students." 
The yearbook is divided into sections, with each section being assigned to an editor that decides how all of the work done by the staff is reflected on the page. Editors determine the layout of the spreads in their section and are responsible for relaying their vision to the staff members that are tasked to their spread. 
"Editors need to have good communication skills and must have the respect of their peers…[they] are the heart and soul of the class," Takeno said. 
In class, yearbook staff members are met with a calm and collaborative environment to facilitate the production process. 
"If there's anything that we really need to get on, like a deadline is coming soon or anything, Takeno or one of the editors will say something and be like, 'This is what we have to get done,' but otherwise it's a pretty relaxed class," senior yearbook staff member Megan Lee said. "If you have a spread you work on it, if you don't you [might] brainstorm ideas for other things, or sometimes there are little side projects that aren't going into the yearbook for that deadline but you still need to work on."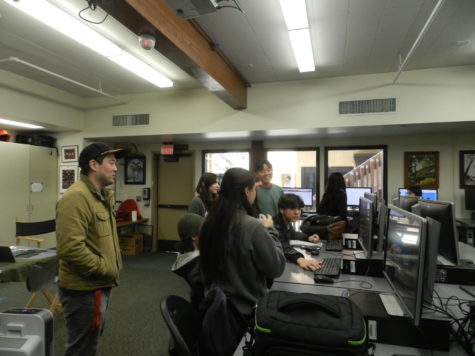 Outside of individual responsibilities, the team must constantly collaborate in order to ensure that everything gets completed on time. The print company that the yearbook staff works with to produce each copy sets four to five major deadlines per year where certain parts of the yearbook must be turned in. As a result, it is essential that everyone remains on the same page throughout the year, completing tasks as they come up and preparing for the final deadline in March, when their hard work finally pays off. 
"We work together all the time, and since there are so many people this year you have a partner, so you are always working with someone," Lee said. 
Considering the collaboration aspect of yearbook is so vital to the success of the class as a whole in producing the final copy, responsibility also falls on Takeno to facilitate a positive environment that tailors itself to teamwork.
"It's basic chemistry. I try to match personalities and encourage my students to bring the best out of each other. The best way for me to do that is to try to get everyone involved. If you don't have anything to do, you don't feel like you belong," Takeno said. 
The final piece of the puzzle is, as one could imagine, actually selling the yearbook to students and families. 
"I also have to do marketing. We have to make sure people buy the yearbooks, first of all, and it's expensive, so [it can be] a hard sell," Cheung said.
Cheung also said that due to the Covid-19 pandemic, students have been largely unaware that yearbook purchases can be made at registration, prior to the school year even starting, which has posed an additional challenge and provided a clear area of focus for the future. 
Through hours of collaboration, editing, photo-taking and deadline-meeting, the school year is able to come to life in an unrivaled form. While the price tag that comes with the yearbook may be a turnoff for some, the memories encapsulated—as well as the work done by the staff—make it well worth it. 
Each member of the yearbook staff brings something to the table that allows for the yearbook to come together. 
"I like the idea of making something for the school that I contributed to," Lee said. 
The impact of the contributions that Lee and every other member of the yearbook staff made, regardless of their role, will be felt long after the distribution date.
"I know that today, many of our memories are captured on social media. We've become a culture of scrolling," Takeno said. "The problem is that most of the time, our memories get lost in our feed…A yearbook is a tangible object, a piece of art, a piece of your history that won't get lost in cyberspace. A yearbook is forever."
About the Contributors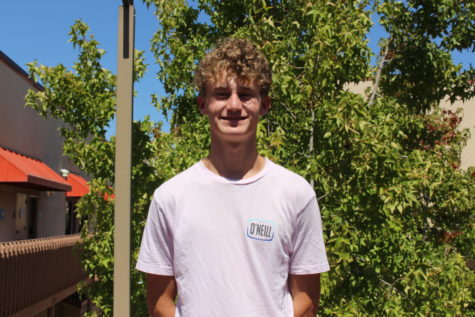 Ethan Crawford, Co-Editor-in-Chief
Hey Warriors! My name is Ethan Crawford and I feel very honored to serve as a Co-Editor-in-Chief and a staff writer this year. This is my third and last...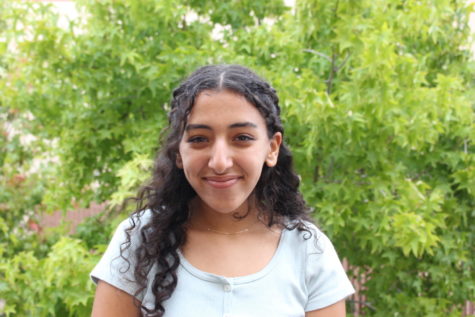 Somer Alrai, Sports Editor
Hello Warriors! My name is Somer Alrai and I am so excited to be serving as this years Sports Editor! This is my third year with the Golden Arrow and I...