Woodbridge High Girls' Lacrosse: Community, Competition and Commitment
Both the junior varsity and varsity girls' teams are excited for the new opportunities the year will bring after the start of the lacrosse season in February
Grabbing their lacrosse sticks, balls, goggles and cleats, the Woodbridge High girls' lacrosse teams step out onto the grassy field to prepare for the competition season's many games. With two-hour practices multiple times a week, as well as workouts in the weight room, warm-ups and drills are a big part of their daily routine.
Historically, lacrosse was first played by eastern Woodlands Native Americans and some plains tribes in present-day Canada. The word lacrosse itself was coined by French missionary Jean de Brébeuf who saw the Iroquois playing in the 1630s. Native Americans played with hundreds of men. Today, however, only twenty lacrosse players are involved in a game, each team consisting of three defenders, three midfielders, three attackers and one goalie.
Popularized in the early 1900s, lacrosse continues to be played at many high schools and universities, though it is a lesser known sport. At Woodbridge High, both teams, junior varsity (JV) and varsity, compete from February to May, with about seven home games and an additional seven to eight games away against schools from all around Orange County.
"Each [game] half is 25 minutes," junior Sydney Paul, a member of the JV team, explained.
Like many, Paul first joined lacrosse since it is an easy sport to pick up and to be able to do it with her friends.
"I like playing with the people. [They] are really nice and they're good," Paul said.
Sophomore Megan Payyapilly, a JV team captain, also said the close community and friendship she was able to build with the other girls on the team is her favorite part of playing lacrosse. This year, she is eager to expand their community.
"I'm most excited to see our freshman girls play on the team," Payyapilly said.
As team captain, Payyapilly has also found herself having more responsibilities on the team, leading stretches and keeping the energy up during practices.
In a similar position of leadership is senior Ingrid Johnson, one of the varsity team's captains.
"I first started playing because my dad got me into it…he started playing in college and then said that it was really fun," Johnson said.
Upon reflecting on her experiences playing lacrosse in high school, Johnson is very glad to have stuck with the sport and hopes to continue playing in college through a club team.
"It's definitely taught me to be disciplined and how to train physically for specific performance goals. It's taught me to be assertive and be competitive and not be afraid to go after things that I really want…I feel like I have more leadership potential now that I did [lacrosse] and I feel that it's really helped me grow and become someone that can influence others to work towards their goals," Johnson said.
Though Johnson will definitely miss her teammates and coaches next school year, she plans to use this remaining year in high school to test out new defensive strategies and continue improving together as a team through their games in the Division 3 league. With Johnson and other seniors leaving next year, the varsity team will make the most of this year and looks forward to welcoming new players the following year.
"I'm excited to just see where we go this season and try to learn from my teammates and improve together," Johnson said.
While lacrosse may not be the most widespread sport, Paul, Payyapilly and Johnson would agree it is very fun and quick to learn. To support them, make sure to check out the Woodbridge High website's monthly athletic calendar to find a list of their upcoming games this season.
About the Contributors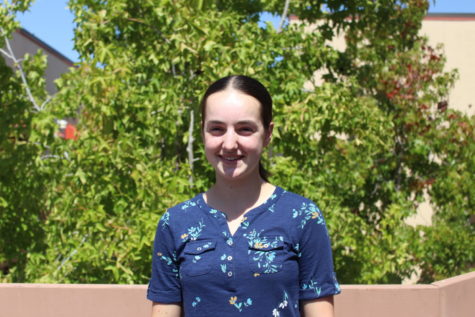 Camille Roussel, Writer
Hello! My name is Camille Roussel and this is my first year as a writer and photographer on the Golden Arrow. I cannot wait to photograph and write about...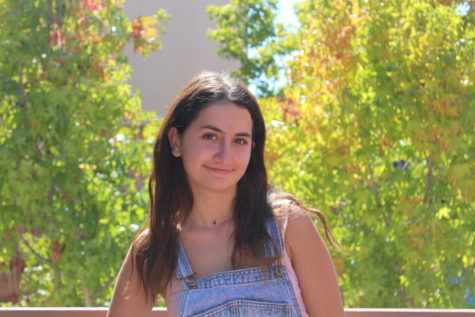 Elina Rizi, Photo Editor
What's up Warriors! Tis I, Elina. I'm so stoked for another awesome year at Woodbridge, and I can't wait to see what the year has in store for us :-)