Golden Arrow's 2023 NFL Mock Draft
Here is where we see top prospects going in what should be an intriguing first round of drafting
It's that time of year again. After the Super Bowl concludes and the dust of the past season has settled, the next big event NFL fans have to look forward to is the introduction of new talent into the league: the NFL Draft, a three day event spanning from April 27-29 this year. The NFL has used the draft system since 1936 as a way for teams to take turns selecting the brightest young prospects from college to add to their teams, with the hope that they can develop into stars. The draft order is determined by the previous year's standings: the worst teams pick first, and the best teams pick last. However, teams have the ability to trade their picks with other teams, leading to some teams jumping up the draft board. So, with hype for the draft building, the Golden Arrow presents our mock draft of what we think will happen in the first round. 
Notes:
If a team has acquired their pick from someone else, it will be denoted by: (via [insert original owner of pick])

The Miami Dolphins have forfeited their first round pick following an investigation around whether they violated league policies pertaining to the integrity of the game. Their pick would have been #21.
#1: Carolina Panthers (via Chicago): 
Bryce Young, Quarterback, Alabama
With the Panthers trading up from #9, it seems apparent that they are expecting to take their quarterback of the future. After struggling to find a confident starter at the position for the past couple of years now, this is the prime opportunity for Carolina to change their fortunes. While an argument can also be made for C.J. Stroud going here, Young checks all of the boxes for a QB prospect that a team can build around. His winning experience at Alabama speaks for itself, including an appearance in the National Championship in 2021. His mobility makes him almost immune to pressure in the pocket, and has the stats to back up his status (3,325 yards and 32 touchdowns last season). While his small stature has been scrutinized (6'0", 194 lbs), Young wouldn't be the first short QB to be taken at #1 in recent history (see 5'10" Kyler Murray in 2019). 
#2: Houston Texans:
C.J. Stroud, Quarterback, Ohio State
With quarterback clearly their biggest position of need, Houston will likely take whoever the Panthers pass on at #1 between Stroud and Young. While this mock draft may be partial to Young, picking Stroud should make Houston fans just as excited. His accuracy and touch are impeccable, he boasted an incredible 41 touchdowns to only 6 interceptions last season, and he has experience in big games. The limitation with Stroud is a simple one: his mobility is less than ideal, and with the Texans having some noticeable holes in their offensive line, the pressure Stroud may have to face is a bit worrying. Still, his talented skill set should have any QB needy team salivating.
#3: Arizona Cardinals:
Will Anderson Jr., Edge Rusher, Alabama
With holes all over their defense, this seems like a spot for the Cardinals to just go with the best available player on the board. And it doesn't get much better than Anderson. While arguments could be made for Jalen Carter being the best defensive player in the class, Anderson has seemingly been on the radar for that title for much longer. He terrorized opposing QBs last season with 14 sacks and 42 hurries, and has the physical traits to immediately start on Arizona's defense. While his repertoire of pass rush moves is relatively shallow, he still remains one of the most exciting prospects in the draft and an easy addition for the Cardinals.  
#4: Indianapolis Colts: 
Anthony Richardson, Quarterback, Florida
Richardson may be considered a bit of a wild card in this class due to his limited experience, but his incredible combine and pro days have put him on the map as a legit potential top-5 pick. He showcased his physical prowess with a 4.43 second 40-yard dash and a 40.5" vertical, and while his throwing was a bit errant, his mobility should make him a weapon at the next level. The Colts are desperate for a competent quarterback to lead the way, and while Richardson may be a risk, it's one Indianapolis may have to take. 
#5: Seattle Seahawks (via Denver):
Jalen Carter, Interior Defender, Georgia
Carter's stock has dropped a bit since he was indicated in some off-the-field issues, but the bottom line is that his talent can't be denied. His quickness and agility when rushing makes him a versatile beast in both run stopping and pass rushing. As a prospect, he has very few blemishes in his game, and his intimidating power on the line gives him an argument for being the best defensive player in the class. Seattle's talent on the defensive front is extremely suspect at the moment, and they would greatly benefit from adding a proven talent who can line up all across the d-line.  
#6: Detroit Lions (via LA Rams):
Christian Gonzalez, Cornerback, Oregon
After just trading away former #3 overall pick Jeff Okudah, who didn't quite pan out the way they wanted him to, it seems a fitting time for the Lions to take a swing at another top cornerback prospect. A talented player like Gonzalez would surely help improve a Detroit defense that was the 4th worst in the league last season. Gonzalez has the prototypical cornerback build, moves extremely well for his 6'2" 201 lbs size, and has long arms which likely helped him to snag 4 interceptions last season. While his mentality has been called into question, all he needs is a good coaching staff to light a fire under him at the pro level. While other top cornerback candidates exist (see Devon Witherspoon), Gonzalez seems like a perfect fit for Detroit's new look defense.
#7: Las Vegas Raiders:
Peter Skoronski, Tackle, Northwestern
With Kentucky quarterback Will Levis still on the board, it may be hard for the Raiders to resist. However, after signing proven veteran Jimmy Garroppolo to fill the position for now, Las Vegas could be content to wait and begin building an offense around their current quarterback in the meantime. Skoronski has been one of the most dominant offensive tackles in the Big 10 conference for the past few seasons, never allowing more than 2 sacks in a season and only giving up 1 in 2022. He is already very adept at using his hands and footwork, and his impressive tape can silence critics of his less than ideal arm length. If the Raiders want to put Garoppolo in the best position to succeed, they may as well make sure he has time to throw, which Skoronski should happily provide. 
#8: Atlanta Falcons:
Tyree Wilson, Edge Rusher, Texas Tech
With a bottom 10 defense last season, picking up Wilson here could seem like a steal for Atlanta, as some have even projected him going in the top 5. Despite being 275 pounds, Wilson moves like someone half his size, and he was arguably the most dominant pass rusher in the country last year with 8 sacks and 32 hurries. He is a bit unrefined as a prospect, and oftentimes jumps into blocks without a real plan, but his raw talent would be hard for the Falcons to pass up. In a down NFC South division, the Falcons managed to come fairly close to winning the division last season, adding a defensive game wrecker like Wilson might be the push they need. 
#9: Chicago Bears (via Carolina):
Paris Johnson Jr., Tackle, Ohio State
Now that Justin Fields seems to be their franchise QB, the Bear's next focus should be giving him the best protection possible for him to scramble around behind. Despite limited experience at tackle, Johnson checks all of the boxes. His past of being a guard should help in run blocking, and his pass protection is only getting better. His hand technique is a little sloppy, but he makes up for it with an athletic frame and high intelligence of blocking concepts. The Bears shouldn't regret trading down from #1 if they can snag a stud like Johnson. 
#10: Philadelphia Eagles (via New Orleans):
Bijan Robinson, Running Back, Texas
Despite the stigma against drafting a running back in the first round, much less a top 10 pick, if there's any guy you should take a chance on, it's Robinson. A tank with the ball in his hands, Robinson forced 104 missed tackles in 2022 and has surprisingly quick footwork for being 220 lbs. He scored 18 touchdowns on the ground last season and can even contribute in the passing game (0 dropped passes in 2022). This pick could not be more perfect for the Eagles, who just lost 1,000 yard rusher Miles Sanders to free agency and can seemingly afford to take a risk with another pick waiting for them at the back end of the first round. 
#11: Tennessee Titans:
Jaxon Smith-Njigba, Wide Receiver, Ohio State
This pick could easily be a quarterback, as Tennessee would likely not think twice if Will Levis ended up sliding to them like he has here. However, with Malik Willis showing flashes like he did last year, it would be unfair for the Titans to not at least give him a chance. While they went with wide receiver Treylon Burks in the first round last year, his rookie season had ups and downs. Smith-Njigba would be an ideal selection to try and continue giving Willis weapons to throw to. His stat line from last season is subpar since an injury held him to only three games, but we've seen in the past what he can do when healthy. Despite having to share targets with Garrett Wilson and Chris Olave in 2021, Smith-Njigba still managed 1,595 yards and 9 touchdowns. He thrives as a reliable target who is difficult to bring down after the catch at 6'1" 200 lbs. Expect him to start immediately out of the slot if the Titans pick him up.
#12: Houston Texans (via Cleveland):
Quentin Johnston, Wide Receiver, TCU
After going quarterback with their first pick, the Texans should now focus on giving him a quality #1 target. Houston just lost Brandin Cooks, who was their only legitimate 1,000 yard receiver, but hopefully Johnston should be able to fill his shoes nicely. At 6'4" with blazing speed, Johnston is a nightmare to cover for any defensive back. He showed out particularly well in the college football playoff against Michigan, and totalled 1,067 yards and 6 touchdowns on the season. The only building block for Johnston to focus on is using the physical tools that he has. He has been known to not utilize his height to its fullest ability, but if he can harness a more physical style of play, he should fit in right away as the #1 option in Houston's offense. 
#13: Green Bay Packers (via NY Jets):
Brian Branch, Safety, Alabama
The logical selection here would of course be for the Packers to go and get themselves a top tier wide receiver. But Green Bay hasn't taken a wide receiver in the first round since Javon Walker in 2002, and it's getting tiring predicting they're going to break that streak. So, with this pick, logic might have to go out the window. In all seriousness though, Branch would be a great commodity for the Packers to add to a defense that was at the bottom of the league last season. While he really only offers snaps from the slot as opposed to in a deep safety position, Branch is still a complete prospect. He's only missed 4 tackles on 174 career attempts, and is versatile in both the run and intermediate passing game. A smart player with a deep understanding for the game, Branch could be a welcome piece in a Packers defense building around several young defensive backs. 
#14: New England Patriots:
Lukas Van Ness, Edge Rusher, Iowa
The Patriots are picking at an odd spot in this draft. Their defense was solid last year, but the pieces they would need to fill the holes in their struggling offense would seem like a bit of a reach at this point. So in this case, their best plan of action is probably going with the best available player on the board, which in this mock draft is Van Ness. While Matthew Judon is still a talented edge rusher, he's 30, and the Patriots could use Van Ness as a nice segway toward a younger defensive core. At 6'5" 269 lbs, Van Ness can strike fear in offensive-lineman. His 9 sacks were close to the highest in the country and he made the offensive backfield his home with 31 quarterback hurries. His toolbox of pass rush moves is pretty shallow, he defaults to the bull rush on most snaps, he is nevertheless too good of a talent for New England to pass on at this point.
#15: New York Jets (via Green Bay):
Darnell Wright, Tackle, Tennessee
With quarterback Aaron Rodgers coming to town in a blockbuster deal, the Jets should make sure that they provide him sufficient time to throw the ball. With holes all over their offensive line, Wright would be the perfect anchor to hold things down. While only playing at a first round level for one season now, Wright was excellent in pass protection, allowing no sacks and only 6 hurries. In the run game he's a force of nature, and was one of the most powerful lineman in the country last year. With his extensive experience at tackle, the Jets shouldn't sleep on his proven reps as opposed to the projects that are some other prospects. 
#16: Washington Commanders:
Devon Witherspoon, Cornerback, Illinois
Witherspoon sliding this low would be a pleasant surprise for the Commanders, who would probably like a more reliable option than Cameron Dantzler to play opposite Kendall Fuller in the pass game. While Witherspoon came out of nowhere last season, it's impossible to deny his lockdown coverage skills, as he gave up zero touchdowns, snagged 3 interceptions and was responsible for 18 incompletions. His aggressive style could lead to severe penalties at the next level, but a coaching staff usually prefers a guy to be overly aggressive as opposed to not aggressive enough. He has showcased the ability to already be able to lock down #1 options in man coverage, and should give the rest of Washington's defense some much needed breathing room to deal with other opposing receivers. 
#17: Pittsburgh Steelers:
Broderick Jones, Tackle, Georgia
Kenny Pickett had an up and down year at quarterback in his rookie season for Pittsburgh, but the Steelers need to put him in a better position to succeed if they want to see more sparks from him. With their two best tackles currently being Dan Moore Jr. and Chukwuma Okorafor, who were mediocre at best last season, Jones would be a much needed relief for a below average offensive line. At 6'4" 310 lbs, he is a brick wall for any pass rushers trying to get past him, allowing zero sacks this past campaign. His hand technique can be an issue at times, and we have seen very little of him as a starter, but his physical abilities are eye-raising enough for him to remain a quality o-line option. 
#18: Detroit Lions:
Dalton Kincaid, Tight End, Utah
After addressing the defense with their first pick, the Lions can now turn to the other side of the ball and fill a glaring need in their lineup. After trading away pro bowl tight end T.J. Hockenson to the Vikings at the trade deadline, Detroit is without a quality starter at the position. Luckily for them, 2023 offers one of the better tight end classes we've seen in a while. This pick could be a toss up between Kincaid and Michael Mayer, but this mock draft slightly favors the receiver-esque skillset of Kincaid. While being a bit undersized for a tight end may worry some people, Kincaid makes up for it with great ball skills and wide receiver-like agility. Not to mention he is more than happy to attack people as a blocker in the run game. Picking up possibly the top cornerback in the class as well as the best catching tight end in the class should make Detriot very happy with their first round haul. 
#19: Tampa Bay Buccaneers:
Will Levis, Quarterback, Kentucky
To be completely honest, it is pretty unlikely that Levis will still be on the board at this point in the grand scheme of things. However, if the teams ahead of Tampa make the decisions this mock thinks they will, this is a no brainer for the Bucs. After being spoiled by Tom Brady for the past few years, transitioning to a new QB will be difficult, but there's no better way to do it than with a young prospect like Levis. His arm strength could be the best in the country, and while his accuracy is sometimes inconsistent (10 interceptions to only 19 touchdowns last season), he makes up for it with great pocket presence and above average mobility. With Baker Mayfield on the roster as a veteran presence, Tampa Bay can choose to sit Levis if they don't want him to start right away and let Mayfield be a transitional QB until he's ready. 
#20: Seattle Seahawks:
Anton Harrison, Tackle, Oklahoma
Charles Cross, Seattle's top ten pick last year, was decent– but not spectacular– at tackle. This may prompt the Seahawks to try again this time around. Harrison is one of the most technically sound tackles in the country, which he backed up by only allowing one sack a season ago. What he lacks in outstanding power he makes up for with excellent footwork and hand technique. He won't blow you away with anything special, but his commitment to technique is something any team with a subpar offensive line would be lucky to have.
#21: Los Angeles Chargers:
Michael Mayer, Tight End, Notre Dame
The Chargers are in need of another offensive weapon: it was apparent how shallow their depth was in the playoffs after losing Mike Williams to injury. While Gerald Everett had a solid season last year at tight end, Mayer's versatility in both the run and pass game make him an intriguing selection. At 6'4" 265 lbs, Mayer is a ferocious run blocker and very difficult to bring down after the catch. His physicality in the red zone is also impressive (9 touchdowns in 2022). While his lack of much vertical route running ability make him the slightly inferior prospect to Kincaid, it still wouldn't be a stretch to consider him the best tight end in the class, and a welcome addition to Justin Herbert's receiving core.
#22: Baltimore Ravens:
Nolan Smith, Edge Rusher, Georgia
While the Raven's defense was a top 10 group last year, they have yet to find consistent talent on the edge, as Odafe Oweh and Tyus Bowser are both coming off of unremarkable seasons. Look no further than Smith. His 2022 campaign ended early due to injury, but his 2021 performance speaks for itself, as he tallied an impressive 7 sacks. His proficiency at stuffing the run may be his most quality skill: he'll stop at nothing to track down a ball carrier. Smith may be a bit of a project to get up to speed at the NFL level, but he's a project that the Ravens can afford to take on with the talent they already have on their defense. 
#23: Minnesota Vikings:
Brian Bresee, Interior Defender, Clemson
Bresee's stock has dropped a bit over time as his history with injuries has grown: at one point he was projected as a possible top-10 pick. Nevertheless, his talent is undeniable. His versatility allows him to fit in many defensive schemes, and be lined up all over the defensive front. His explosiveness off the line is some of the best in the country, and he already has traits of a pro player that can be refined. The Vikings have invested a bit into the defensive line already this offseason, bringing in former Packer Dean Lowry and former Saint first round pick Marcus Davenport. So adding the versatile Bresee would be a good move to further bulk up their new look front 7. 
#24: Jacksonville Jaguars:
Joey Porter Jr., Cornerback, Penn State
After acquiring Calvin Ridley in a trade with the Falcons and franchise tagging Evan Engram, Jacksonville can leave the passing game for now and instead turn to the guys they want on the opposite side of the ball. Porter was absolutely shut down last season (0 touchdowns allowed), and demonstrated the physical talents of his quick hands and huge wingspan. When pressing receivers, it's almost always a win for him. He needs to improve on recovering his step after being beat and cutting down on needless penalties, but hopefully his legacy of pro success (his father Joey Sr. was an All-Pro linebacker for the Steelers) will make his transition smooth. After recently cutting corner Shaquille Griffin to clear up salary cap space, Porter should be a natural fit alongside fellow young player Tyson Campbell. 
#25: New York Giants:
Jordan Addison, Wide Receiver, USC
After the Kenny Golladay fiasco in New York, the Giants are in desperate need of a competent #1 option in the passing game. After just signing quarterback Daniel Jones to a long term deal, giving him weapons should be their first priority. Addison offers a great option as a skilled route runner and standout speed. His 14.8 yards for catch and 8 touchdowns back up his apparent physical prowess. Before transferring to USC for last season, he dominated defensive backs at Pittsburgh, posting an incredible 17 touchdowns and 1,593 yards in 2021. While drops have been an issue in the past, his high floor would likely make him the top receiver in the depth chart on a team in great need of a technical route runner who can fly by defenders.
#26: Dallas Cowboys:
Calijah Kancey, Interior Defender, Pittsburgh
While the edge rushing ability of Micah Parsons and DeMarcus Lawrence are big strengths of the Cowboy's defense, they struggled on the interior of the defensive line. Kancey is a veteran pass rusher with a deep repertoire of pass rush moves. He wreaked havoc on opposing QB's last season, tallying 8 sacks and 30 hurries. Most of his pass rushing strength comes from his quick first step and leverage he creates against opposing lineman, things that make the coaching staff's lives much easier if they don't need to be taught. The biggest hole in Kancey's game is his aptitude for drawing double teams, and the subsequent difficulty he has at breaking out of them. But with the other pass rush weapons Dallas has, that may serve to set up more opportunities for big plays by Parsons and Lawrence. 
#27: Buffalo Bills:
Deonte Banks, Cornerback, Maryland
Buffalo went cornerback in the first round last year by selecting Kaiir Elam, but he underperformed and ended up being passed in the depth chart by fellow rookie Dane Jackson. With Tre'Davious White missing most of last season, Buffalo doesn't want to be stuck without a quality corner holding down the secondary. Their choice might be a toss up here between Banks and Emmanuel Forbes, but this mock draft slightly favors the versatility and man coverage skills of Banks. An adept tackler with great agility, Banks can line up out wide or in the slot and thrive in both. While he missed most of 2021 with a shoulder injury, raising questions about durability, Buffalo should be happy to have his reliability when healthy. 
#28: Cincinnati Bengals:
Emmanuel Forbes, Cornerback, Mississippi State
An absolute ball hawk, Forbes has 13 career interceptions over 3 years of college ball. That's as many picks as the Bengals had as a team last season alone. His aptitude at tracking the ball in the air, paired with eye raising jumping ability, allows him to be a constant risk for opposing quarterbacks to throw towards. It should be noted however, that he is often prone to mental mistakes and misses, and being a subpar tackler can make him a liability in the run game. Even though corner isn't necessarily the biggest need for Cincinnati, the extremely high ceiling of Forbes paired with the overall strength of their team should allow them to take a bit of a risk and bet on his upside.
#29: New Orleans Saints (via San Francisco through Denver):
Myles Murphy, Edge Rusher, Clemson
Murphy is a polarizing prospect, as some think he has the talent to be a top 10 selection. While he is an admittedly raw prospect, Murphy has stats and physical measurables to back up his first round standing. His combination of power and speed at 6'5" 275 lbs is impressive, and his 20 career sacks over 3 college years (6 last year) back that up. While admittedly shallow as far as his rushing moves go, being on the same team as Cameron Jordan can help any edge rush prospect refine their game. The Saints defense was painfully mediocre last season, and picking up Murphy could help generate more excitement for their fans. He's a bit of a wild card as a pick, but could end up being the steal of the draft with his upside. 
#30: Philadelphia Eagles:
O'Cyrus Torrence, Guard, Florida
Having a pretty complete roster all around, the best thing Philadelphia could do with their second pick here is simply keep improving where they're good. Their offensive line is an elite unit, but Jason Kelce and Lane Johnson are growing older, and more new blood could help the Eagles prepare for the future. Torrence has an argument to be the top guard in the class, and would be a welcome addition for Philly's depth. At 6'5" 347 lbs, Torrence is by nature a tough guy to beat for defensive linemen. He's never allowed a sack in his career and has no real red flags on tape other than physical limitations of a player his size. Torrence should slot in nicely on goal line sets and could possibly get starting snaps after a good training camp. 
#31: Kansas City Chiefs:
Zay Flowers, Wide Receiver, Boston College
The Chiefs lost their top option out wide in JuJu Smith-Schuster, so it would make the most sense to acquire his direct replacement. Flowers was the focal point of Boston College's offense last season, posting 1,077 yards and 12 touchdowns. Blazing speed and shiftiness makes him a nightmare to cover at only 5'10". However, his height also can be a liability, making his catch radius smaller and limiting his targets while tightly covered. His route running is also pretty sloppy at times, but if he's been this good without refined route running, it's frightening to think how good he could be if he cleans that up. The Chiefs could very well have a Tyreek Hill in the making again if they decide to snag him with the last pick of what we think will be an intriguing first round. 
Statistics and sources used in this article were acquired from:
About the Writer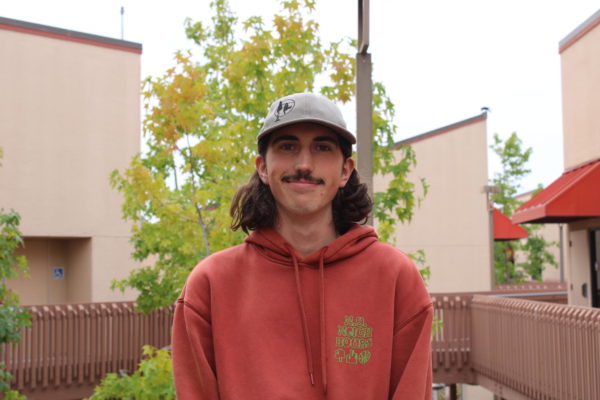 Jackson GIllies, Sports Editor
Hi everyone, I'm Jackson, and this year I'll be Sports Editor for the Golden Arrow! I'm so excited for what will be my third year in the journalism...