Woodbridge High Introduces Their Newest Sport: Girls' Flag Football
The girls' flag football team excites as they look to take on other competing high schools
Woodbridge Girls' Flag Football has made headlines around Irvine Unified School District as they make history.
The newest sport, girls' flag football has girls all around the district participating in a sport they love.
A couple years ago, the concept of girls playing football across the nation would not even be thought of. 
However, as times are changing, girls are also becoming part of the popular sport and shutting down societal expectations.
"The feeling of women empowerment on and off the field is very exciting, and that girls can now play a sport they love, and share the same passion and joy of being on a team," junior Chloe Maddox said.
Girls' flag football has also caught the attention of the Irvine Unified School District.
They have also gotten officially recognized as a sport by IUSD as they look to expand the game of flag football further.
"I think it is great for a new sport to be added to our Woodbridge high school and I'm proud because football is not known to be a girls' sport so I love that," senior Veda Vinod said.
The team's high energy and chemistry is definitely something that many fans appreciate and enjoy.
When asked what she loved about the team, Maddox said, "When everyone would get super excited and cheer for each other when we would make a good play or win a game."
The team has brought many fans with them as they continued their dominance against rival schools.
"The teams are very fun to watch and they work together very well. Also, they play at an exciting rate and the teamwork stands out to me a lot," Vinod said.
The sport has also brought the girls together to a relationship which is on and off the field, and they encourage other girls to also join to make friendships apart from the game of girls' flag football.
On top of that, the sport teaches leadership and other valuable aspects of life.
"I also hope girls feel inspired to empower others, believe in themselves and work hard to follow their ambitions," Maddox said.
The sport has made headlines around the high school sports world and put Woodbridge High in the history books.
SportsCenter featured an amazing catch from national team player Milan Heisdorf, which garnered attention from thousands across the nation.
The team has made girls around the world proud and every season has excited many.
"Girls' flag football right now is such an exciting experience right now because we are getting recognized around the world for the opportunities we have created for girls in football," Amundson said.
About the Contributors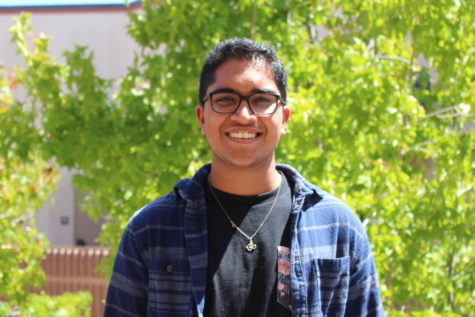 Arnav Rege, Copy Editor
Hey Warriors! I'm Arnav Rege and I am very excited to be your Copy Editor and Writer for the Golden Arrow this year. This is my second year on Golden Arrow,...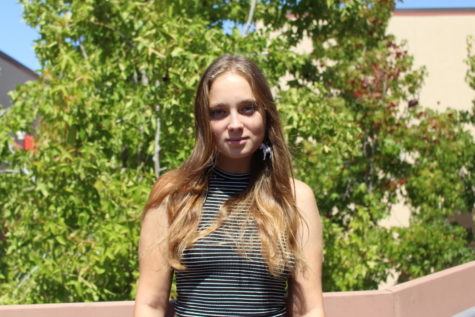 Lisa Volovik, Illustrator
Hey, my name is Lisa and I am very excited to be a part of our school's news community this year! It is my first year as an illustrator on Golden Arrow...