Fine Arts Day: A Celebration of Art and Creativity
An annual event dedicated to showcase the talents and artistry on campus
For nearly a decade, Fine Arts Day has been the tradition for Woodbridge High's visual and performing arts department to celebrate the culmination of a year's worth of artistry and hard work. It is an annual event that showcases the lively art culture on campus with various student activities, spirit week
and performances.
This year, the event was led by members of the Art Council club who initiated the planning and execution of the final exhibit. Months leading up to this day, Art Council members worked tirelessly to carry out an immersive experience that exposes students to the vast possibilities of art. 
"One significant initiative [would be the addition of] live artists…which allows students to witness different art styles and themes in real time. Additionally, Art Council [also] collaborates with ASB and Warrior TV. to organize fun lunchtime activities and entertaining videos," senior and president of the Art Council club Sham Aljijakli said. "All of [this] contribute[s] to fostering students' interest and involvement in the arts."
To Aljijakli, the significance of Fine Arts Day reaches far beyond the simple display of artistry. Rather, it serves as a bridge that promotes the linkage and appreciation for various artistic expressions. 
As flocks of visitors enter the art exhibit, popular music like Bad Guy by Billie Eilish and other classical pieces swiftly unravel in the background, guided by musicians from the philharmonic orchestra. To performing artists, Fine Arts Day is nonetheless a reassuring opportunity that blends dances, musicals and instrumental performances all at once. 
"I would want the student body to appreciate the amount of effort each department put into the event…as for orchestra, we spent a long time practicing with each other prior to the [Fine Arts Day]," sophomore violinist for the philharmonic orchestra Annabella Luo said. 
Similarly, a great variety of original artworks from students in studio arts, ceramics and makerspace were also displayed in the performing art area. Throughout the day, students from different art departments joined forces to enliven the campus with chalk art, murals and colorful posters to spread the spirit. 
Reflecting on the event, junior Natalia Lopez expressed that the beauty of art is truly evident when everyone has the opportunity to celebrate and appreciate its creations. 
"Art is something that fills my heart with happiness. And to have a whole day where I get to [make] art, meet genuine people and see fantastic art from other students, it's amazing and it just brings happiness."
For artists, Fine Arts Day has always been a valuable outlet to fully amplify their creativity across the campus, but for most other people, it's a day to recognize and embrace the value of art in the shaping of our human experience.
About the Contributors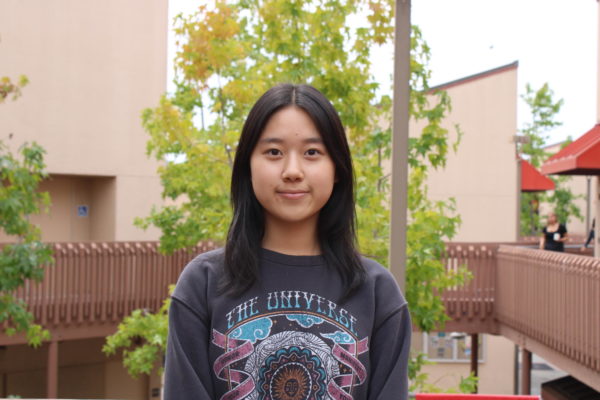 Lucy Liu, Features B Editor
Hey Warriors! My name is Lucy Liu and I'm really excited to serve as the Features B editor and staff illustrator. This is my third and last year in Golden...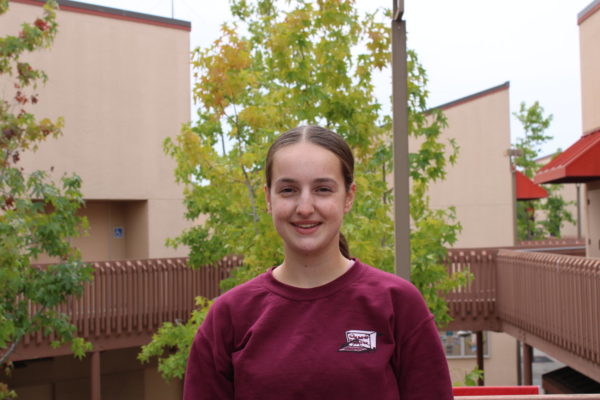 Camille Roussel, Visual Director
Hello! My name is Camille Roussel and this is my second year in journalism. I am so excited to be Visual Director this year. I hope to improve my photography...