Senior Editorial: The Class of '23's Distinct Experience
The Class of 23′ pays homage to previous senior classes who did not experience a traditional graduation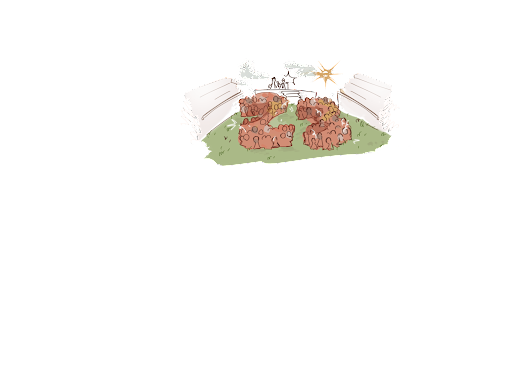 As the last class to experience school before Covid-19, the class of 2023 has had a distinct high school experience, shaping perspectives about our collective physical and emotional health, higher education, and social events. While we do not need to be reminded about the tumultuous period of lockdown and distance learning, we strive to bring light to the ways we have fought adversity and developed a distinct identity as the last class that experienced high school before the pandemic. Additionally, we hope to appreciate the graduating classes before us who did not experience the same privilege of having in-person senior events.  
As the last class to experience high school life before the pandemic, we have developed a new outlook on social and emotional health these past few years. Going from a full, immersive first semester of jam-packed events to a complete lockdown certainly impacted our expectations of high school. 2023's sophomore year, or rather the lack thereof, was marked by a cycle of cohorts, hybrid learning and stringent masking rules leading into junior year. Although the majority of junior year and all of senior year has restored a sense of "normalcy", there is no denying that the pandemic caused a tumultuous high school experience. But the impact of the pandemic has made our class conscious of their health, "We have many resilient students here. The pandemic has elevated the importance of recognizing mental health as an important aspect in the daily lives of our students," Woodbridge High counselor Natalie Greely said, reinforcing our stability and ability to overcome the changes. A particular defining aspect of the class of 23' revolves around our greater emphasis on social and emotional health. From taking part in Woodbridge High's Hope Squad to actively championing mental health awareness outside of the school campus, our class has made extraordinary efforts to reconcile with uncertainty. Overall, our graduating class has climbed through complex changes to their learning environments caused by a global pandemic and has made it to the summit, changed, but conscious about our own and others' wellbeing. 
Along with a focus on social and emotional health, many members of our graduating class have reshaped their commonly-held beliefs about high school and adolescence. Before starting high school, many seniors often felt both excited and nervous about what their next four years of education would bring. These feelings might have been triggered by lots of different things, such as the transition to the new environment, the increased academic demands, the social pressures, and/or their uncertainty about what the future had in store for them. They might have been looking for many different things, such as meeting new people, joining sports, and other community activities that might help them create a connection with other people. At the same time, the workload and pressure brought by high school classes might have been a topic of concern for many. Regardless of their prior beliefs about high school, many seniors now look back at high school as a new beginning: a time of growth and change.
   "When I was younger, I viewed high school like it was described in movies and tv-shows, with jocks and other students getting in large fights, it being focused on romances and gossip, as well as the classes being plain. Now, after experiencing 4 years of it and nearing graduation, I view high school as a place of both wonder and hardship, similar to how life is," senior Owen Stahley said. "[High school] can be a place of hardship…but it does have its perks of information-rich courses and teachers that establish long-lasting relationships and interactions with their students."
   Like Stahley, many seniors often find that their "rom-com" influenced preconceptions of high school social life often do not live up to their expectations. Indeed, many of our graduating class members would agree that our high school experience was far from predictable. But regardless, the unpredictable nature of our experiences has shaped and become a part of our unique and collective identity.   
As depicted in countless coming-of-age movies like High School Musical and Tall Girl, graduation is widely regarded as the defining moment for a student as they transition from adolescence to adulthood. This idea holds true for the class of 23. Coming into this year, many seniors felt a sense of gratitude for being able to experience long sought-after events. Senior Kurtis Wang says how participating in in-person events has contributed to his overall well-being. "Seeing others in person has definitely boosted the school spirit and increased collaboration amongst students," Wang said. 
"Graduation will be a celebration of my hard work from the past four years paying off," Wang said. "Seeing what previous alumni had to go through reminds each and every one of us how fortunate we are to experience graduation and senior events this year. Seeing my peers [graduate]… will be forever embedded into my memory as one of the most significant events in my life."
About the Photographer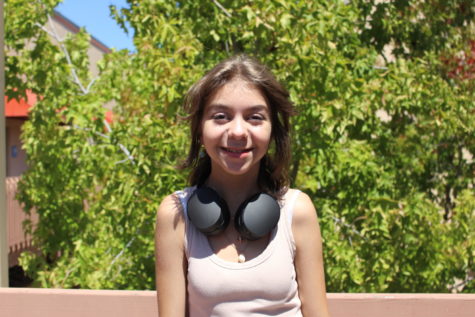 Sidra Daker, Illustrator
Hey Warriors! I'm Sidra Daker - a staff member in the Golden Arrow's illustration team for the 2022-23 school year! I'm so excited to be able to use my...