Hot New Songs for Your Sad-Girl-Summer
The National, boygenius and more artists have released hot new music just in time for the arrival of summer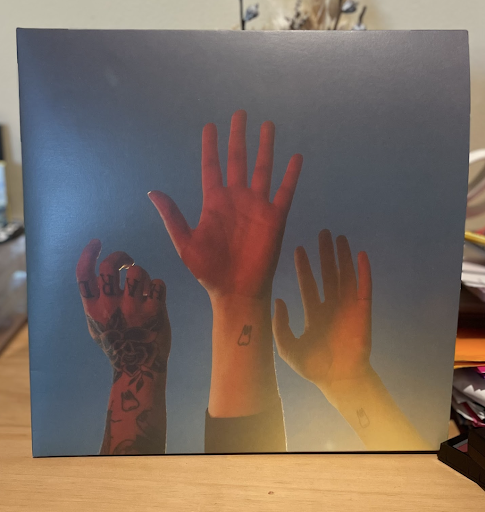 The sun is coming out and school is coming to an end. As summer is beginning, we all are (or at least, I am) craving a long drive down the Pacific Coast Highway, blasting our favorite tunes. 
Over the last few months, much has been going on in the music world. Social media has been filled with videos of Coachella and various touring artists such as Taylor Swift's Eras Tour. There's nothing like a good concert to start off summer. Numerous albums covering that-summer-feeling have been released as of recent, some of which I'll cover in this installation of my column. 
the record – boygenius
Released Friday, March 31, 2023
Supergroup boygenius, comprised of three legends in sad-girl music, released their first studio album. Phoebe Bridgers, Lucy Dacus and Julien Baker joined forces in 2018 to drop a six-song self-titled EP. Five years later, they've finally gotten the band back together, releasing a full-length album titled, "the record."
"the record" starts out creatively with a raw acapella track titled, "Without You Without Them." Lucy Dacus's alto vocals are featured, with Baker and Bridgers providing beautiful harmonies, further amplifying the theme of friendship and unity that run through this track and album as a whole. In an interview with them, Bridgers aptly described this song as "a love letter to the mortifying ordeal of being known, written in a pandemic world that violently reminded us how much we need each other."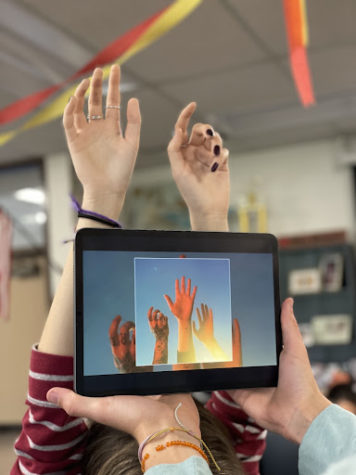 Next on the album is, "$20," one of the catchiest tracks on "the record." Julien Baker, Tennessee singer-songwriter whose songs can make me cry harder than anyone else, sings lead on this track. Filled to the brim with sick guitar riffs and themes of being young and reckless, "$20" was the perfect lead single for the album. The track ends with Bridgers screaming at the top of her lungs, "I know you have twenty dollars!"
"True Blue" discusses the intimacy of real friendship and what it's like to really be known by someone. "You said you wanted to feel alive so we went to the beach/You say you're a winter b****, but summer's in your blood," Dacus sings. As a girl who longs for the East Coast but was born and raised in Southern California, that line hits me particularly hard. The sun rays are almost tangible along with the warm guitar.
The next track, "Cool About It," is an absolutely heart-wrenching track about trying to be friends after a breakup. This anxiety-inducing, sick-to-your-stomach feeling is described perfectly with Bridgers' line: "I can walk you home and practice method acting/I'll pretend being with you doesn't feel like drowning." 
This is followed by the more light-hearted, "Leonard Cohen," a folksy track that samples "Anthem," a well-known song by the namesake himself. "I might like you less now that you know me so well," Dacus insecurely admits over a twangy guitar.
An absolute head-banger of a song, "Satanist" is where the "rock" part of "indie-rock band" really flourishes. Baker, Dacus and Bridgers alternate verses, singing of youthful rebellion: graffiti, drugs and running away from home. "Will you be an anarchist with me?/Sleep in cars and kill the bourgeoisie," Bridgers sings before letting out some characteristic wailing. This is contrasted by the song's outro; a slow, somber ending about being dragged down by some seismic force.
"the record" ends with the notion of moving on, made clear in the closing track, "Letter To An Old Poet." By interpolating their past hit, and my personal favorite boygenius song, "Me & My Dog," Bridgers moves on from her all-consuming crush. The original lyrics are, "I want to be emaciated/I want to hear one song without thinking of you." In "Letter To An Old Poet," Bridgers sings, "I want to be happy/I'm ready to walk into my room without looking for you," to the same melody, symbolizing her moving on.
Highlighted Tracks:
Disclaimer: If I could have made every track on this album a Highlighted Track, I would have. 
"Not Strong Enough"
A definite stand-out off the album, "Not Strong Enough," is an incredibly powerful country-pop song about not being enough to give someone what they need. The three singers all take on their individual verses in different ways, connected through the phrase, "I don't know why I am the way I am." Bridgers sings this hopelessly, while Baker does so with an air of acceptance, and Dacus is defiant in her verse. The trio harmonizes beautifully in the bridge, where they repeat "Always an angel/Never a god," getting louder and louder until Baker screams the phrase, bringing the song to a heavenly crescendo. 
"Revolution 0"
When I heard "Revolution 0" for the first time, I think I made it about two words in before the tears began to fall. As an avid Phoebe Bridgers fan, I've heard a lot of sad songs from her, but nothing like this. The feather-light guitar strumming combined with Bridgers' melancholic melody is the perfect recipe for this devastating track. Bridgers sings of love, along with her depression, in the lyric, "If you're not enough/Then I give up/And nothing is." Even though I can't listen to this song without crying, it is still my favorite off of the album. If a song doesn't really make you feel something, is it truly good?
First Two Pages of Frankenstein – The National
Released Friday, April 28, 2023
Brooklyn-based rock band The National have returned with their ninth studio album after long struggles with writer's block. Compellingly titled "First Two Pages of Frankenstein," the album has a clear overarching theme of a relationship that isn't working. 
The album starts out with the opening track, "Once Upon A Poolside." Lead singer Matt Berninger's rock-salt rasp against a simple piano line reminds the listeners of the raw simplicity that The National does best. This track sets a mood of melancholy that travels throughout the album, painting a picture of tangerine perfume and sitting by a pool with a lover. "What was the worried thing you said to me?/I thought we could make it through anything," Berninger sings, reevaluating a relationship. Although Sufjan Stevens is featured, his voice is an ultra-quiet ghost in the song.
Next on the album is "Eucalyptus," a breakup anthem about trying to figure out a way to fix a failing relationship. Berninger is rejecting a breakup on the basis of what is going to happen to their possessions if they do. He sings, "What about the ornaments?/What if I reinvented again?" Or in other words, if I change, can we make this work? All of this tension culminates in the loud outro where Berninger repeats the phrase, "You should take it 'cause I'm not gonna take it," over and over.
"Tropic Morning News" feels a bit derivative, emphasized by the choice to use an electronic drum machine rather than utilize the skills of The National drummer, Bryan Devendorf. On the other hand, the authentic "This Isn't Helping" is filled with profound lyrics like, "But would your life be so bad/If you knew every single thought I had?" The light female vocals lift up Berninger's baritone, supporting without overpowering.
This is followed by "The Alcott," a collaboration between Matt Berninger and Taylor Swift, the two of them playing characters in true duet style. Their voices meld together beautifully as they tell the story of old lovers reconnecting. As if straight out of her album "Evermore," Swift sings the poetic line, "Did my love aid and abet you?"
Closing "First Two Pages of Frankenstein" is the lullaby-esque "Send For Me," a cozy ballad about always being there for someone. Berninger sings of all sorts of complex situations that one could get themselves into (airports, psych wards, song museums), and how he will be there for them every time. "Send for me/whenever, whenever," he sings, ending the album on a surprisingly uplifting note.
While the somber album is nothing new for The National, it's hopeful and it has heart. Although the tracks remain simple and the features weren't given much of the spotlight, Matt Berninger was able to overcome his writer's block and connect with the listeners by making something real and authentic.
Highlighted Tracks:
"New Order T-Shirt"
In the midst of melancholy and hopelessness, there is one bright spot in "Frankenstein" in the track "New Order T-Shirt." Reeking of nostalgia and sunshine in the best way possible, this song is comprised of little moments. The simple, yet lovely, fingerpicked guitar sets a solid background to Berninger's quiet reminiscing on happy times. "I keep what I can of you/Split-second glimpses and snapshots and sounds," he sings of the people he's known.
One That Got Away – MUNA
Released Monday, April 17, 2023
Indie pop trio MUNA has been rising quickly to stardom over the past few months. After the release of their self-titled album, they booked two massive gigs: playing Coachella and opening for Taylor Swift on a leg of her Eras Tour. 
They debuted their new single, "One That Got Away," during their Coachella set and officially released it three days later. The upbeat, 80s inspired track is a vengeful, yet fun, breakup track about an ex-partner losing "the one." Lead vocalist Katie Gavin cockily sings, "Now I'm the one that got away/The kiss you never tasted," rubbing her ex's nose in the fact that they lost her. 
"One That Got Away" is the perfect dancing tune for a night out after a bad breakup, with its disco-esque rhythm, funky guitar and "his loss" message. If you haven't heard of MUNA, check out their self-titled debut album, filled with pop hits like this one. You might even be able to say that you discovered them before they really blew up!
A Child's Question, August – PJ Harvey
Released Wednesday, April 26, 2023
PJ Harvey, iconic 90s singer-songwriter, is set to release her first new album after seven years on July 7. Supposedly written in about three weeks, Harvey's upcoming album has captured the attention of many with its odd, intriguing title: "I Inside the Old Year Dying." 
Her leading single, poetically named, "A Child's Question, August," is a gloomy, somber track that is very reminiscent of her older albums. Harvey warmly sings, "Love me tender/Tender love," a comforting sentiment that is juxtaposed by the eerie guitar. This contrast creates a tinge of mystery, Harvey's specialty, leaving the listeners slightly unsettled.
The thick reverb, delayed guitar, and deep male vocals all contribute to an air of haunting beauty. "A Child's Question, August," creates an atmosphere of simultaneous captivation and confusion, flawlessly drawing listeners into Harvey's world to await the drop of her 11th studio album.
Summer is always a season in which music flourishes, and this one doesn't seem to be any different. Taylor Swift just announced her next re-recording: Speak Now (Taylor's Version) comes out on July 7. More anticipated releases include new albums from Bright Eyes and Beach Fossils, whose records always end up on my summer playlists. Enjoy your summer breaks and I'll see you on the next one, music lovers!
About the Contributors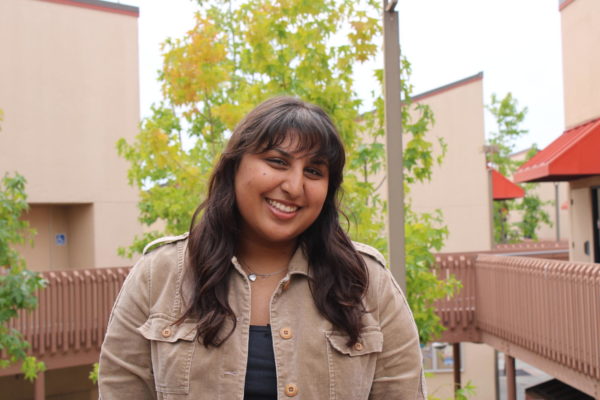 Arna Churiwala, A+E Editor
Hey Warriors! I'm so beyond psyched to be your Arts & Entertainment editor this year. My passions include music, film, and all things A&E. During...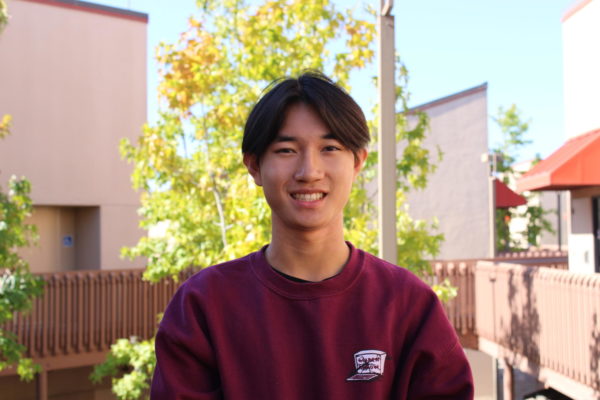 Ocean Pham, Photo Editor
Hey Warriors! My name is Ocean Pham and I am excited to continue my second year as a photo editor! I hope to share my skill in photography in our issues...