Mu Alpha Theta Honor Society Reflects on Their Successes & Goals
The Mu Alpha Theta Honor Society discusses what skills they've developed, the accomplishments they've made and what they hope to see from this club in the future
As the year comes to a close, Woodbridge High's Mu Alpha Theta Honor Society, a group encouraging students to engage in competitive math, reflects on how they've grown as mathematicians and as teammates.
Mu Alpha Theta (MAT) intends to engage honors and Advanced Placement level math students to think more deeply about mathematics and foster skills to solve problems. At this year's Math Day at the Beach competition at California State University, Long Beach, Woodbridge High's MAT team won seventh place out of 26 teams.
"We did a really great job with [the competition], especially considering we had a six-person team. Four of them are freshmen, so they never competed in this competition before. Matthew and Kathy both competed last year. I'm really proud of the hard work they put in," math teacher and MAT club advisor Kristie Donavan said.
As the advisor, Donavan sees the MAT students' dedication toward practicing math as one of their most admirable qualities.
"I'm proud of the growth just of the group. We have people that come regularly to work on math problems at lunch and learn new problem solving skills… I see an improvement," Donavan said.
As the team looks toward yet another year of math achievement, junior and MAT vice president Kathy Hua hopes the club will be become more involved with competitions in the future.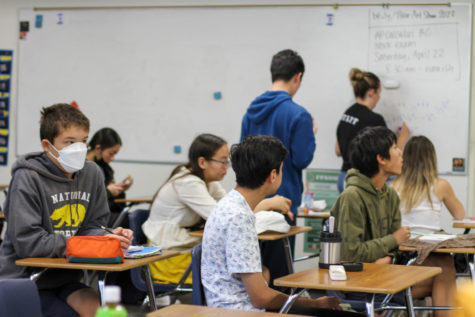 "[Covid-19 made] a lot of the clubs shut off, and I think [year by year, Mu Alpha Theta is] getting back into things [and becoming] more active…My goal for next year is [to try to] get more people to [engage] in the club and in competitions," Hua said.
As Donavan continues to fully support her student's goals, she suggests an additional goal that MAT club members can work toward: connecting their math experience with the larger community.
"I think we could [build] math beyond just within the club [and do] something fun for the school [and do] something fun at other schools like outreach to [elementary] or middle schools," Donavan said.
Hua's experience in the Mu Alpha Theta club taught her to see math differently.
"I really do think that doing competitive math has taught me problem solving skills [and] critical thinking that I think is really important. It's also pretty fun!" Hua said.
Senior and MAT club president Nathan Gov agrees that the Mu Alpha Theta club's main purpose is to challenge and teach new skills to students.
"We inspire students to learn new problem-solving techniques and it's super rewarding when students are able to solve challenging math problems," Gov said.
One of Gov's passions is seeing his fellow club members persevere through difficulty to reach new achievements, moments that he will cherish even after high school.
"I would tell future members of the club to not to be discouraged if at first you don't understand a new concept. Sometimes it can be challenging but it's very rewarding once everything finally clicks," Gov said.
Any students interested in joining the MAT club can attend the annual club drive in August next year or contact the advisor at [email protected] for information.
About the Contributors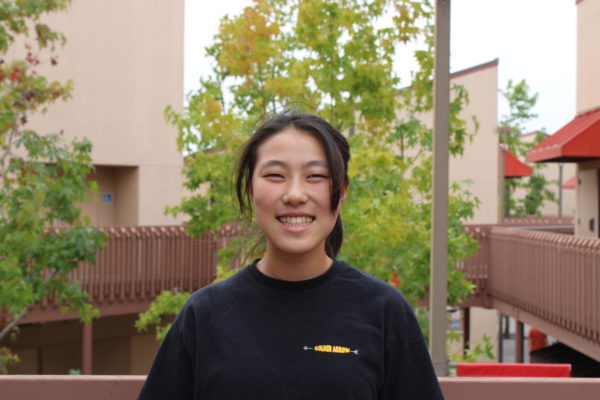 Danbi Lee, Features A Editor
Hi! My name is Danbi, and I'm the Features A Editor at the Golden Arrow. I'm a junior, and this is my second year in Advanced Journalism. I can't wait...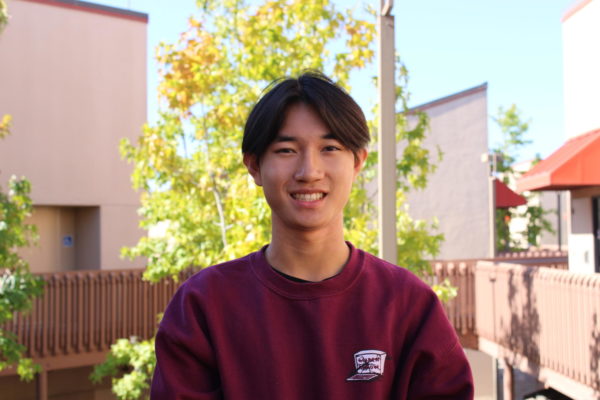 Ocean Pham, Photographer
Hey Warriors! My name is Ocean Pham and I am excited to continue my second year as a photo editor! I hope to share my skill in photography in our issues...