Start off Summer With Sade's Tunes From the '90s
What better way to enjoy a blast from the past than with Sade's classic album, Love Deluxe?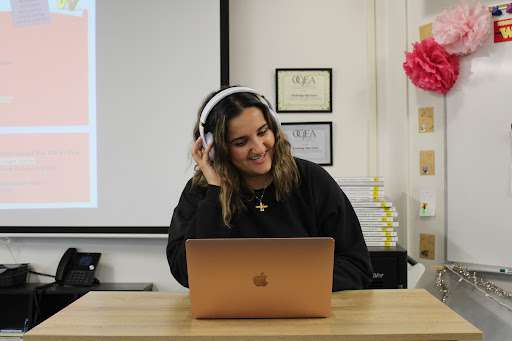 Picture this: the relentless rays from the sun absorbing into your skin, holding a half-melted ice cream cone on a hot summer day while your favorite songs blast from your speaker. With summer starting–and school coming to a close–I'm going to convince you why the 90s singer Helen Folasade Adu's songs should be added to your summer playlists. To sheepishly preface, I may be quite the biased reviewer as I enjoy Sade's rich, melodic voice on a day-to-day basis, but who wouldn't? 
While I strive to be unbiased in these reviews, it is sometimes simply impossible. 
Love Deluxe – Sade
Released Oct. 26, 1992
Sade Adu's "Love Deluxe" released in 1992 is undeniably a musical gem that combines different genres of smooth soul and jazz to truly captivate a listener, taking them down a whirlwind of lyrical perfection. Adu and her band cleverly deliver a mesmerizing collection of songs that, to this day, amass hundreds of thousands of listeners daily. 
Starting off the album with "No Ordinary Love," Adu expresses that in order to fully gain a true understanding of what love is, one must transcend the ordinary. Adu speaks of a desire for connection, that in turn, defies convection. However, what made this particular song stand out was how Adu utilized her versatile voice to tell the story of yearning for a deeper connection with an individual. Adu sets up a picture-perfect image of an all-encompassing love through the lyrics "I gave you all that I have inside/And you took my love," depicting how the emotion of love wasn't just another ordinary feeling to her. 
Continuing the journey of my personal musical ascension, "Feel No Pain" unfolds the story of how unemployment suffocates and, in a way, paralyzes someone's life. The song, a percussive second single, is beautifully compassionate with a heartwarming call-to-action that reminds humans how vital it is to treat impoverished individuals with respect. Adu urges the common man to help the poverty-stricken in any way possible as they suffer through difficult times. In this way, Adu sends a beautiful message through a catchy melody and repetition through the lyrics "Mama been laid off/Papa been laid off/My brother's been laid off," depicting the frequency of job layoffs at the time. During the '90s when Adu released the song, an increase in layoffs had caused many people to lose their savings, holdings and even their properties. This heart-wrenching song shows how sudden changes can happen in an individual's life, such as suddenly losing a job.
Next up, "I Couldn't Love You More" features flourishes of saxophone throughout the subdued song. Adu explains her devotion of loyalty to those that she engages in relationships with, promoting compassion and honesty: "I wouldn't want to lay or ever love another." The song stands as a testament of Adu's distinctive and outstanding voice that lies not only in its beauty of musical composition, but also its ability to evoke raw emotion out of listeners like you and me. When listening to the song, I recall its appeal lying in the raw ability to evoke memories of our own experiences of love and what the emotion means to us. The subdued guitar combined with Adu's smoky voice enhance the emotional impact of the song, which offers a glimpse into the complexities of love and how it can very well hold power over us. 
As many of you may recall, "Like a Tattoo" was a viral TikTok sound back in December of 2022. In my eyes, this melancholic yet romantic song still crosses my mind daily as I mindlessly hum its tune. "Like a Tattoo" came from Adu's encounter with a man in an Irish bar in New York. The song reveals underlying meanings of accepting and carrying the burden of past traumatic experiences, reflecting on the lies that were told to Adu. Adu speaks to profound emotional scars left by past trauma: "As I reveal my shame to you, I wear it like a tattoo."
"Kiss of Life" starts with an interesting melody that is sure to pique the interest of any listener. It intertwines certain elements of jazz, soul and R&B resulting in a song that is uniquely Adu, her vocals soaring with an unmistakable power in each verse. "Kiss of Life" is the story of romance and compassionate love that two individuals share throughout their lives, expressed in the lyric "You wrapped me up in the color of love." 
This journey may seem long, but it's very well worth it. In "Cherish the Day," the theme is literally stated in the name. Adu urged her listeners to seize the day, also expressed in the phrase carpe diem. This song serves as a poignant reminder to appreciate life to its fullest potential. Sung with such tranquility, Adu expressed "Cherish the Day" as a song that taught her how deep love can be to the point that she would die for a deep connection with an individual. If you haven't caught on by now, Adu revisits the topic of love in her songs religiously. Can't blame her. 
When I was first listening to "Bullet Proof Soul," the beat of the song was not enough to convince me it was a somewhat adequate tune. Then, Adu's vocals wafted through the air and I nearly cried. In this song, Adu takes us on the journey of the need of resilience in a hostile and indifferent world of love. The protagonist of the song needed a "bullet proof soul" to move on from trauma regarding love, and inevitably start over. I believe this song is one of the less streamed tunes on the album, but it should be appreciated just as much as the other songs, if not more. This melancholic hum of a song was enough to move me to tears. 
Highlighted Track
"Pearls"
If there was one song I could listen to for the end of time and not get horridly tired of it, it would be "Pearls." As the seventh song on the album, it exceeded every expectation I had. I cannot get through this song without sobbing my heart out, it's just so beautiful. Take it from a music connoisseur, you have to listen to this song at least once in your life. "Pearls," according to Adu's perspective to the song, aims to address the frequent and never-ending societal dilemma of poverty. However, Adu takes a unique angle of poverty and highlights the struggles that women face in regions that are impoverished. The song sheds light on the harsh realities of life, emphasizing the resilience of those who endure such harsh circumstances. "She lives in a world she didn't choose/And it hurts like brand new shoes," Adu said. 
To me, the most grounding part of the entire song was that it barely used musical instruments, unlike the other eight songs on the album. Instead, listeners are immersed in the emotional vocals of Adu. The song is made hauntingly perfect by a sparse, yet recurring melody that is low, almost like a faint buzz in the ear. 
When I listen to "Pearls," I am immediately struck by the raw and emotional storytelling. Setting aside the music, "Pearls" contains an undeniable aspect of artistic merit. The track itself acts as a grounding call to action, urging listeners to reflect on global disparities that plague the world with each passing day. Adu wanted listeners to step back and examine our own privilege compared to those who cannot live in comfortable conditions and to not take opportunities for granted. 
Dearest readers, I advise every single one of you to be on the look-out of upcoming tunes, I know I'll be. Most excitingly, "Utopia" by Travis Scott is set to release in one month, a delightful sequel to the hit album "Astroworld," said to be featuring artists Don Toliver, 21 Savage and The Weeknd (arguably the best R&B and Rap artists of this decade). Until then, readers!
About the Contributors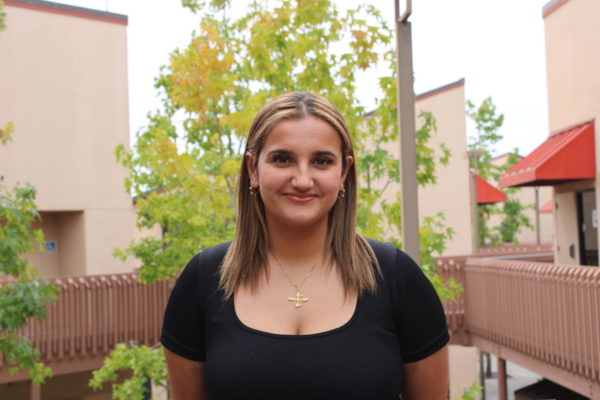 Donya Yazdihan, Opinion Editor
Hey Warriors! My name is Donya Yazdihan and I'm thrilled to serve as your Opinion Editor this school year. This will be my third and final year in the...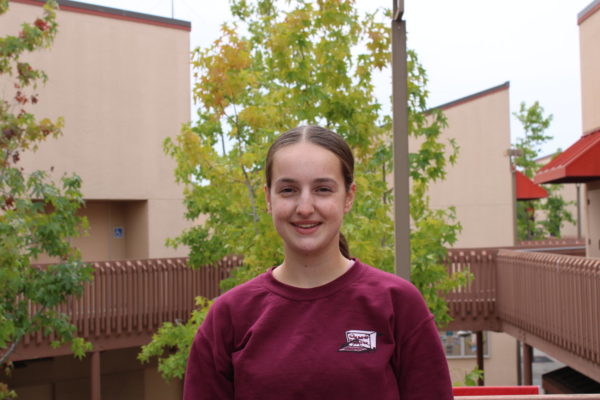 Camille Roussel, Visual Director
Hello! My name is Camille Roussel and this is my second year in journalism. I am so excited to be Visual Director this year. I hope to improve my photography...