Irvine's municipal elections decide future of the safe city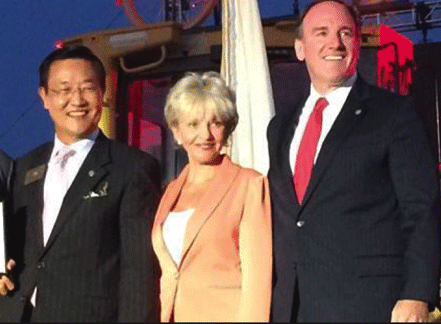 The Irvine city elections were held on Nov. 4 and the ballots are now in. Steven Choi, Lynn Schott, Jeffrey Lalloway and Ira Glasky are among the winners of this year's election.
The previous mayor of Irvine, Steven Choi, has been re-elected.
"I thought he'd win by quite a margin," political science teacher Burr Robinson said.
Irvine has been growing in population constantly over the past few years as Choi has been mayor, and the city maintains its reputation as one of the safest cities in America. Irvine is currently ranked as the safest city in the United States with only 48 people per 100,000 committing a violent crime, according to 247wallst.com, a financial news and opinion company.
"I think it's good that he won because he is keeping us at one of the safest cities in the country, so he's doing a pretty good job," senior Brenden Engeleiter stated. "I thought he'd win again just because of how he is doing with the overall city rankings throughout the nation."
Some other projects that Choi plans to do now being re-elected are to make sure all shopping malls and centers have free Wi-Fi and make Irvine more diverse, harmonious and peaceful while making the quality of life even higher, according to Choi's campaign website.
Others who won positions in the Irvine City Council are Lynn Schott and Jeffrey Lalloway. Schott is being elected for this position for the first time, and Lalloway has been working for the city council since 2010 and continues to be in office.
In the Irvine Unified school district, Sharon Wallin and Ira Glasky won the four-year term. Wallin had 39.3% of the votes, and Glasky had 37.6% of the votes, according to ballotpedia.org.
Even though this year's election had the lowest amount of voters, the citizens' views got across. They trust Choi and are in favor of his ideas to improve Irvine. Choi has been mayor since 2012 and will be until 2016.