Drama festival brings out the best in actors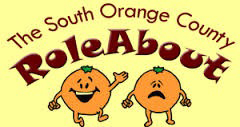 Students from advanced drama class produced a satisfying result in the annual RoleAbout Festival at Mission Viejo High on Nov. 7.
RoleAbout Festival is a fundraiser where student actors from Orange County high school drama classes come together and compete with each other in acting categories such as Dramatic Scene, Film Scene and Original Monologue. Advanced drama class has participated in this event for eight years.
"RoleAbout Festival exposes them to other drama students in the county and makes them realize what's good and what's bad. They get professional judges giving them feedbacks so that they can learn from a movie actor. It's also a great opportunity for them to stand out from different perspectives," English and drama teacher Cassandra Gaona said. "This was the first year that all four Irvine high schools were there, so it was really fun for us to celebrate together and to be unified!"
Thirteen students made it into the finalists group. Particularly, senior Michael Donnelly, who won third place for Original Monologue, impressed many attendees and took the lead in the festival with his lively and advanced acting skills.
"To just make it to finals meant so much to me, especially because of the category being original monologue since writing and directing is the career path I'd like to follow," Donnelly said. "It was really cool to get different perspectives on the pieces I performed from professionals and students alike."
All of the participants tried their best throughout the event by showing their ardent passion for acting. It became a valuable experience to many of the drama students and encouraged them to improve more on the weaknesses that they found within their acting abilities through their performances at the festival.
"I could totally feel the intensity and passion at the festival. It was such an awesome opportunity for me to experience more on drama and definitely helped me to have some considerations for my future career in acting. As a school team, I think we received satisfactory results," senior and one of the Film Scene finalists Emily Castro said.