JCL hosts SCRAM to boast their Roman spirit
Students from all over Southern California gathered this weekend to celebrate the Latin language and Roman culture at Southern California Regional Amici Madness, SCRAM for short, hosted this year on campus by the Junior Classical League.
"It has been quite a few years since WHS has had the privilege of hosting such an event, and the kids and I could not be more excited," Latin teacher Eleanor Stuart said.
The event consisted of chances for students to test their knowledge through academic testing and other competitions, such as Certamen, a quiz bowl-style competition with classics-themed questions. SCRAM also gave students an opportunity to have fun in recreational activities such as track and field events, basketball, impromptu art, ultimate frisbee, project runway, fugepilam (dodgeball) and even a carnival.
The convention allowed students to come together and spend time with other students who study classical languages and immerse themselves in the fun aspects of classical culture.
"[SCRAM] is a good way to meet new people not only from your own school but from other schools that you will see again and again over time," senior and JCL Southern California representative Scott Numamoto said.
All the fun and games could not come without a little, or more, a lot of hard work on the part of Woodbridge JCL.
"SCRAM board members have been working around the clock to make this event possible," Stuart added.
Numamoto, who headed many of the activities, went into greater detail about just what "around the clock" really meant for the diligent and dedicated workers.
"We started preparing back in the summer. We had summer meetings, summer planning going on. We continued that throughout the school year," Numamoto said.
"We actually started [preparing] end of school year last year and prepared all the time, which was a couple months, leading up to the event," sophomore and JCL carnival chair Sarah Barrios added.
The hard work really was worth it though, especially when looking at what the convention truly means for the students.
"It's not just academia. It's not just pure Latin. We go through a lot more," Numamoto said.
About the Contributor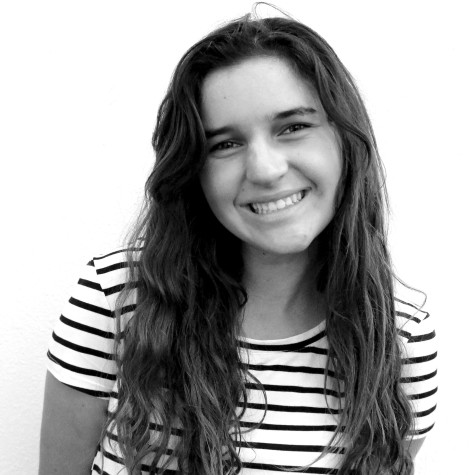 Ana Sayre, Opinion Editor
Hey there! My name is Anamaria Sayre, or Ana for short, and I am your new opinion editor for the 2015-2016 school year! I am super excited to be able to...