Mysterious athletic superstitions
Many athletes follow special routines or superstitions they believe will help them avoid bad luck and win games. Every sport team has its own distinctive superstitious practices to overcome pressure and hope for the best.
For example, some athletes rely on their religious beliefs to gather their minds and concentrate on the games or matches.
"It's my habit to write 'Phil 4:13,' which says, 'I can do all this through Him who gives me strength,' on my balls before every game to encourage myself with the power of my religion," sophomore and varsity golf player Rachel Moon said.
Likewise, one of the sophomore and JV lacrosse players, Casey Chau, also borrows the power of her religion to build up more confidence and relaxation through prayer.
"I always pray to God wishing for a good game and that nobody gets hurt," Chau said.
In other sports, athletes are sensitive about food intake since it can directly affect the outcomes of games.
"We don't eat or drink anything if it's two hours prior to the race because we'll be at risk for cramps and [that will] affect our races in a negative way," freshman cross country runner Reika Shimizu said.
Track athletes also follow the same food intake prior to race by eating their food the night before a race so that they can store more energy.
"The night before our race we eat a lot of pasta to load up on carbohydrates, since it gets stored as energy in our muscles for a pretty long time," junior and varsity track runner Hannah Nguyen said.
Others practice their own distinctive routines, such as going to the bathroom and writing lucky number on their body before games.
"I have a habit of going to the bathroom right before the game starts. I guess going to the bathroom provides time for me to relax and calm myself down," sophomore and JV soccer player Promise Park said.
"Zack Kennedy always gets the same tape job done specifically by the athletic trainer and always writes the number 13 on his wrists, nothing more and nothing less," sophomore and JV football player Justin Weiner said. "[The football players] always line up in the locker room and motivational speeches are given by the team leaders before taking the field. On a bus ride on the way to the game, there is absolute silence and everyone listens to their 'pump-up' music on headphones."
About the Contributor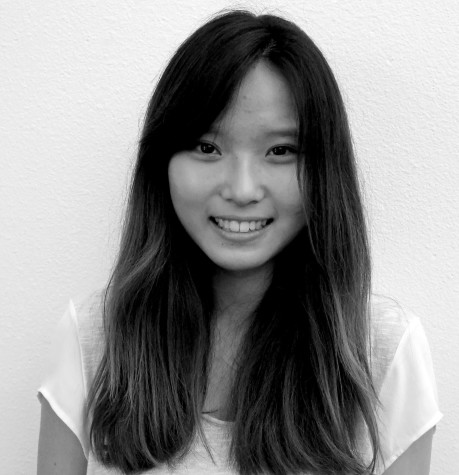 Angela Yang, News Editor
Hi everyone! I am Angela, your bubbly 2016-2017 News Editor. It has been two years since I dedicated myself to the Golden Arrow as a staff member. I feel...