Entertainment Corps captures first at California State Band Championships semifinals by a slim margin
Saturday night was meant for fighting as ten high school marching bands from throughout Southern California met for battle on the El Modena High football field on Nov. 15.  A packed stadium of thousands of spectators was in attendance for the semifinals of the California State Band Championships.
The field was covered with smartly dressed marching bands, flag-twirling color guards and graceful dance teams, all competing for coveted spots in the state finals on Nov. 22.  At the end of a rousing and spectacular night of performances, Entertainment Corps emerged as the first place winners.
The award-winning Woodbridge Entertainment Corps is a unified group of several different disciplines and has been practicing long hours to hone its performance.
"Entertainment Corps consists of our marching band, color guard, and, unlike other schools, we have our dance team on it," senior and dance co-captain Sam Schnell said.  "Me and my team are for visual effect, so we dance on the field with the band and color guard.  We've been working hard since summer."
The hard work and long hours paid off handsomely.  The competition was fierce and the scoring margins razor thin.  The team's victory was especially impressive given its newcomer status (this was the team's first ever California State Band Championship competition) and portends well for its future.
"It's the first time we're doing the state band championships, so we are making an impression on this circuit," senior and drum major Andy Mitchell said. "It's always nice to win, but we only got first by less than one point. For me, it's gratifying that we are doing well, but it's also a sign that we can do better, and there are things that we can work on."
Reflecting on the victory, senior and color guard co-captain Nicolina Foster added, "I'm really proud of [the team]; they've worked really hard. We are working a lot harder than we did last year. We got new coaches [Manny Ruiz and Jorge Chanax] this year, and they push us really hard."
About the Contributor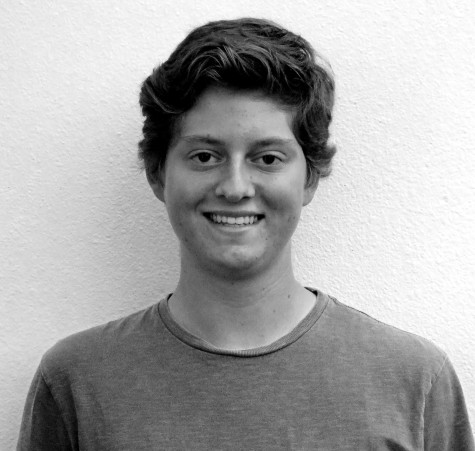 Nicholas Kumamoto, Co-Editor-in-Chief
Hello! My name is Nicholas and I am the Co-Editor-in-Chief of the Golden Arrow. This is my second year in journalism, and since last year I have discovered...