Successful spirit week ends with a strong pep rally performance
Last week, students went all out and proudly displayed their school spirit, ending with a tremendous celebration at the winter pep rally, featuring performances by women's dance, cheer, ASB and the all-male hip hop crew.
Winter spirit week began with Fancy Day on Monday, moved through Rocker Day on Tuesday, Warrior Wednesday, White Out Day on Thursday and Holiday Day on Friday, and ended with the much anticipated winter pep rally.
Rocker Day seemed to capture the imagination of most students.
"People really liked Rocker Day," junior class president Colette Cosyn said. "The people that dressed up went all out. It was great to see students support their school."
Spirit week is also gaining in popularity. "This year there has been a huge increase of spirit on campus," senior and ASB spirit commissioner Ellie Feinerman said. "It's been really great to see a wide range of students come together to show their school spirit."
Spirit week gave all students the opportunity to express their school spirit. Students showed their spirit in many forms, whether sporting a jaunty hat or donning a full-on costume. It is a lighthearted week which welcomes and encourages participation by the entire student body.  In that spirit, the week has a decidedly democratic vibe.
"Every year we try to go along with what the current student population wants," Cosyn said. "This year we had a suggestion box, so people could submit their spirit day ideas."
This year's spirit week was made extra special by the appearance of the all-male hip hop crew, which does not participate in every pep rally.
"I felt that we performed really well as a team and looked really good out there," senior and dance crew member Jacob Del Rosario said. "The big picture was awesome, but we can always improve on the small details in our performance. Dance is so much fun, [especially] getting to make new friends. We're all just having a good time."
About the Contributor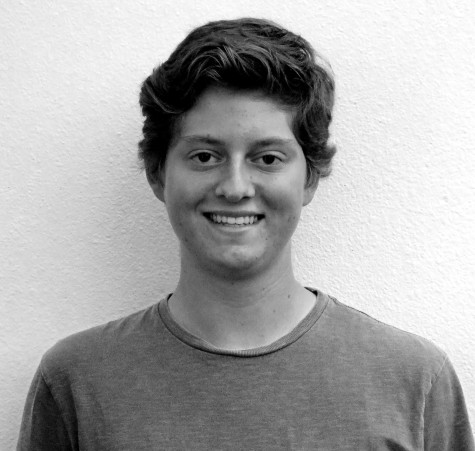 Nicholas Kumamoto, Co-Editor-in-Chief
Hello! My name is Nicholas and I am the Co-Editor-in-Chief of the Golden Arrow. This is my second year in journalism, and since last year I have discovered...