Mr. Incredible on campus walks the healthy path
This year, Zack Bartell, a senior and varsity football player, quit the wrestling team to focus on powerlifting in order to follow his dreams and show his seriousness in pursuing sports.
Zack Bartell has been competing in powerlifting since May of last year; powerlifting is a competitive form of weight lifting. He has been training more than two years in powerlifting in order to be fit and healthy.
According to Zack Bartell, he has "got his eating right" in order to get "stronger and bigger and better."
Powerlifting has greatly affected Zack Bartell's daily life and performance throughout high school, greatly.
"His body composition changed dramatically. He was [in the] probably obese category [in terms of BMI], which means 25 percent or higher body fat, and by the time he got through his senior year, he's probably 15 to 14 percent [body fat]," athletic director Rick Gibson said.
Not only did he work out constantly and responsibly, but he also had to make a choice of eating healthier food to enhance his lifestyle.
"I started tracking all my food in my phone… [and] stopped going out to eat every day and started preparing my meals," Bartell said.
To Zack Bartell, results and desire were motivations that pushed him forward and helped him improve and develop physically and mentally.
"I placed first in deadlift [for Vegas nationals]. Seeing results… kept motivating me to go on and get stronger and bigger and better," Bartell said. "I [also] placed first place in bench press and deadlift last May at Metroflex gym in Long Beach."
Bartell's hard work and love for exercise prompted him to motivate and encourage others to work out and try to walk the path of a healthy life.
"Sometimes [Zack would] get on my case for eating unhealthy. [It] was something new," Bartell's sister and sophomore cheerleader Paige Bartell said.
Zack Bartell was elected by his teammates to become a captain of varsity football to lead and encourage the team to do better.
"[He is] one of the top kids on the football team, as far as how you would want your players and/or family, sons to act," Gibson said.
Bartell said that he would like to pursue a sport-related career and work with people who would take sports seriously.
"I want to study kinesiology [the study of body movements' mechanics] in college, and I would like to train elite athletes, people who are serious about [sports], not just [an] average daily gym-goer," Bartell said.
According to Gibson, Zack Bartell "had determinations and goals, and he fulfilled those goals."
About the Contributor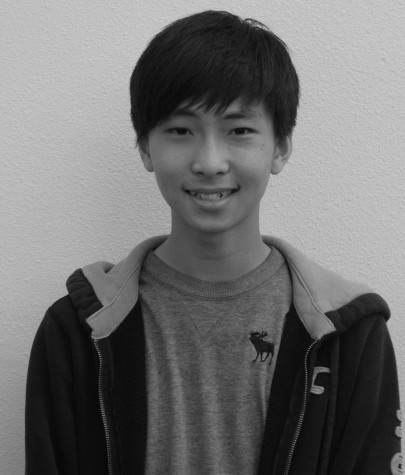 Yechan Yang, Director of Photography, Creative Director and Back Page Editor
Hello! My name is Yechan (Ben) Yang, and I am the Creative Director and the Back Page editor of year 2016-2017. As I joined journalism, I was given multiple...