Hold onto your cowboy hats! "Toy Story 4" is coming
Howdy, partner! Woody here! I'm pleased to announce that Buzz Lightyear, myself, and all the rest of our pals will return to theaters in June 2017. This time, however, we will be taking on new adventures with a little girl named Bonnie, because Andy has left for college.
Director John Lasseter of Pixar Animation, who also made the first "Toy Story", will return to direct "Toy Story 4," according to cnn.com. Lasseter has hinted that this new Toy Story installment will unfold as a love story.
According to the Los Angeles Times, the general public and critics will have high expectations for "Toy Story 4," especially because the "first three films have grossed more than $1.3 billion worldwide and collected uniformly positive reviews for their storytelling and technique."
The third movie, directed by Lee Unkrich in 2010, also won an Oscar for best animated feature and original song. All these criteria considered, it is clear that the expectation for "Toy Story 4" is set extremely high.
Well, that's all folks! Most of the details have been kept under wraps. As we get closer and closer to 2017, more "Toy Story 4" tidbits will be revealed, so stay tuned!
About the Contributor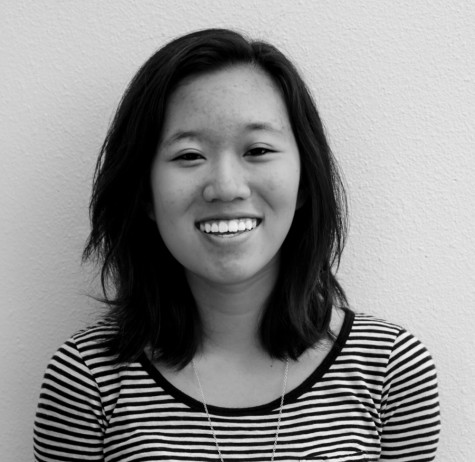 Michelle Bau, Opinion Editor
My name is Michelle and I am the opinion editor for the 2014-2015 Golden Arrow. It's now my second year writing for the newspaper and I'm super excited...