Warriors bring Christmas spirit to the Magic Kingdom in Florida
'Tis the season to be jolly, especially for the 246 Entertainment Corps, percussion and orchestra performers who landed this morning in Orlando, Florida, where they will spend the next four days performing and vacationing at Walt Disney World.
The students are staying at Disney's All-Star Movie Resort for the duration of their performance tour, in which they will perform at the theme park and attend performing arts workshops at Epcot Center, where they will learn musical skills while playing Disney music. Additionally, Entertainment Corps will perform during one of Disney's famed holiday parades on Saturday.
"The itinerary is packed. I want them to get as much experience as possible and visit as many different locations," performing arts teacher Brad Harris said. "If they're not performing, they're in a park, and if they're not in one park, they're in another one."
The performers aim to showcase their musical skills during the trip, and thus have been working hard to perfect their pieces. Entertainment Corps will  perform "Holly Jolly Holiday Parade" at Magic Kingdom, while orchestra, percussion, dance team and colorguard will have their own separate performances at Downtown Disney.
"Most of the music we are playing in Florida is completely new," orchestra member and senior Sana Datar said. "We have only three rehearsals together as an orchestra before we perform at Disney, so we have really been working hard on our own to get our music down."
On the last day of the trip, performers will visit Universal Studios, which is the highlight of the trip according to Entertainment Corps member and senior Caryn Wong.  
"I'm definitely looking forward to Harry Potter World and drinking their butterbeer," Wong said.  "Also, I'm super excited to see Disney World with all its Christmas decorations and just traveling with the whole band."
All musics groups have been fundraising for the trip, with some students even earning enough to cover the entirety of their individual expenses.
"We have relied on our annual fundraisers like the mattress sale and the Christmas tree sale to raise money for our trip," Datar said. "Individual students have also taken it upon themselves to use our fundraisers to add money to their student account….[to pay] for music-related trips."
The most challenging aspect of the trip is not only managing the 200+ students attending, but also transporting the large number of instruments, according to Harris. Interestingly, both the instruments and student luggage were shipped off to Florida last Saturday, a few days before the students actually flew out.
The performers will fly back home on Tuesday, just in time for Christmas Eve.
About the Contributor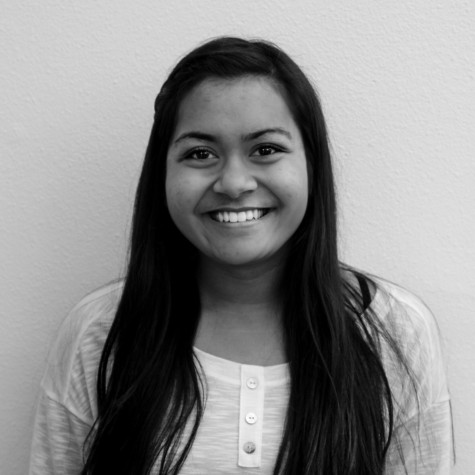 Samiha Ali, Print Editor-in-Chief
Hi there! My name is Samiha, and I am your humble and dedicated 2014-2015 print Editor-in-Chief! I've been on the staff for three years now, and I look...