Unique USA: shopping outside of the box
Unique USA held its seventh Annual LA Holiday Market at The Penthouse at California Market Center on Dec. 6-7, where creativity met business as thousands of shoppers attended the market to support over 350 local independent artists, food vendors and sellers of handmade goods.
Created by former interior designer and HGTV personality Sonja Rasula, Unique USA, initially called Unique LA, was inspired by the lively talents that challenge the stereotypical jaded illusion of the Los Angeles community.
"I was sick and tired of Los Angeles being the underdog. We have so many famous artists here and actors, actresses, architects, musicians; Why do people hate LA?" Rasula questioned in an interview titled "The Business of Creativity" with art and design website Los Angeles, I'm Yours. "I'll leave it to the museums to push all the big stuff: I'll show the upcoming talent."
Rasula's successful vision to curate a local creative ecosystem comes alive on the 13th floor of the California Market Center where incredible views of busy downtown Los Angeles fill the windows, reminding the citizens of the creativity that lies within their city.
The cityscape-surrounded two-day event, which is now the world's largest made-in-America shopping experience, buzzed with spirited small business owners eager to showcase their impressive selections of handmade goods to individuals who were equally eager to buy high quality, American-made products. The overwhelming amount of hard work and inventiveness was apparent in the set-up of each seller's carefully designed booth, decorated to complement their products and complete their unique brands.
Yes & Yes Designs, a company that gives new life to dated, falling apart books by turning them into jewelry, drew an interested crowd at the holiday market. Each piece of completely one-of-a-kind jewelry is laser cut and assembled by hand. The vintage feel and distinctive patterns and colors of the necklaces, pins and earrings make each piece a work of art, and this jewelry is one of the many featured goods that embody the originality that the event promotes.
Displays of creativity went further than quirky merchandise. Mallow Mallow, a dessert company that got its start around the campfire, puts a new twist on a classic snack – s'mores. The shop experiments with odd, yet delicious flavors like pumpkin spice, bacon, coconut and peanut butter. At Mallow Mallow, all marshmallows are made from scratch and each graham cracker is baked fresh, creating nostalgia-inducing gourmet treats that event-goers lined up to savor.
Opportunities to support small businesses are not limited to annual events like Unique USA's LA Holiday Market. The growing market for handmade products has become more prominent across the US, even in Irvine.
"Quality is always better in something that is handmade," senior and Etsy shop owner John Tudhope said.
Through sales on his online shop, Hollowed Out Books, Tudhope has experienced the feeling of small shop success.
"I put a lot of time and energy into working on these books, and to actually make a profit is the best feeling," Tudhope added.
About the Contributor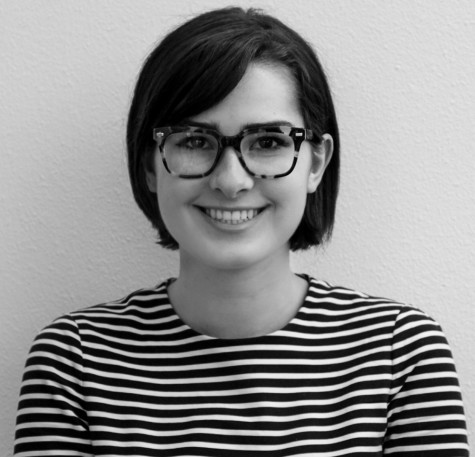 Noelle Roys, Web Editor-in-Chief
Hi, I'm Noelle! This is my second school year participating in journalism at Woodbridge, and this class is definitely one of the best things I have been...