Spotify undergoes a "swift" change
In order to escalate her "windowing" policy, which permits music services such as Spotify to post her album a few months after its release date, Taylor Swift, during the first week of November, decided to remove all her albums from Spotify. At first, fans assumed that this was a publicity stunt; however, after removing her entire back catalogue from Spotify, Swift appears to be hinting that streaming services are disturbing the economics of the music industry, according to the Guardian.
"But all I can say is that music is changing so quickly…that everything new, like Spotify, all feels to me like a grand experiment," Swift said when she chatted with Yahoo! Music about her rationale. "And I'm not willing to contribute my life's work to an experiment that I don't feel fairly compensates the writers, producers, artists, and creators of this music."
Since Swift deprived the fans from her music on Spotify, those fans have turned to YouTube for satisfaction. Swift's daily views on YouTube doubled in the first week after this incident occurred, according to Mashable.com. Along with the dramatic increase in YouTube views, Swift sold close to two million copies of her new album, "1989", during its debut week. Therefore, it could be assumed that this was a very clever marketing move from the artist.
The CEO of Spotify claimed that top artists like Taylor Swift can make more than $6 million from releasing their music to online streaming services, according to CNN Money. Therefore, Swift's decision to remove her music from Spotify appears to be more of an irrational decision than a wise one. However, the music industry states that Swift's move is historic, which indicates that in the end, the power is still in the hands of the artist, according to Los Angeles Times.
Fans may never know whether Swift's decision to remove her albums from music streaming services was a marketing stunt or a publicity act. Either way, Swift has climbed her way to the top of the charts after this unusual controversy, proving that something good definitely did come out of it.
About the Contributor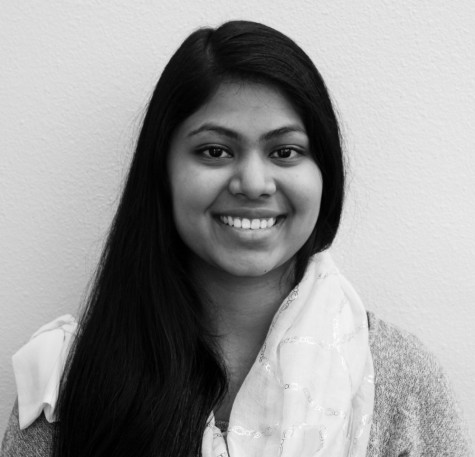 Aashi Jain, Ad Manager
Hi! I'm Aashi and I absolutely and completely love food, it has to be vegetarian though. I can eat almost at any time of the day, except the mornings....