AirAsia: on the search for the jet's flight data records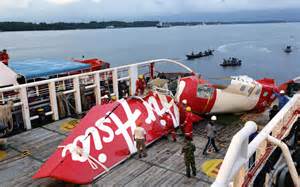 The aviation authorities faced an urgent emergency with the 12th aviation accident in 2014, AirAsia Flight 8501's crash into the Java Sea, which killed 162 people on Dec. 28, according to CNN.
The accident happened on the way from Surabaya, Indonesia to Singapore, seemingly due to bad weather conditions, according to Indonesian officials . Almost immediately after pilots asked for permission to increase altitude from 32,000 feet to 38,000 feet to avoid unexpectedly unstable weather, the control tower lost its radar contact and investigators later predicted that the flight crashed.
A few days after the disappearance, searchers found the plane's debris and remaining human bodies along with a compartment containing important records and data about the cause of the accident, as reported by CNN.
"I feel like it was very sad and honestly surprising that a plane could go missing. There were several [accidents] in 2014, but I think it might be due in part to the new media cycle. I feel like they were plane crashes prior to 2014, but they didn't get the national exposure and we didn't  hear about them as readily," science teacher Crystal Cooper said. "Personally, I'm not nervous to fly. I think there are a lot of safety precautions in place and these incidents are the exception, not the rule. I have read online that it was due to bad weather, which is a possibility. But I'm not a hundred percent sure what happened; the fact that it disappeared from radar for so long makes it a little suspicious."
If flight crashes such as the AirAsia's continue to occur, it may lead to an increased fear of flying, which 40% of Americans already have, according to Scientific American.
"Now I feel a lot more anxious about getting on a plane because of all the incidents that have happened just in this past year. Maybe it's just because I'm older and more exposed to the dangers of flying, but there is definitely a greater amount of anxiety felt when I'm about to ride a plane," sophomore Iris Jang said.
The search operation and the recovery of the debris are still going on with support from several countries. The victim's families are coping with the loss of their loved ones.
"As a person who regularly travels abroad, I can't trust airlines anymore these days. I feel like there is no safe zone," sophomore Sarah Choi said. "I feel sad for families who lost their loved ones. I hope they can find more evidence to find the cause soon and prevent future crashes."
Even though accidents are inevitable, they can be prevented through improved technology, which increases the safety levels, as stated by CNN.
About the Contributor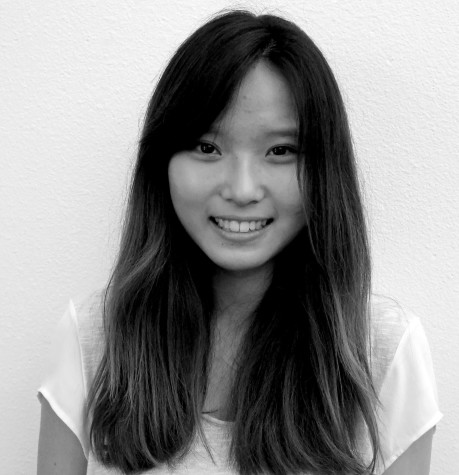 Angela Yang, News Editor
Hi everyone! I am Angela, your bubbly 2016-2017 News Editor. It has been two years since I dedicated myself to the Golden Arrow as a staff member. I feel...