Coachella drops the bass down low for this year's concert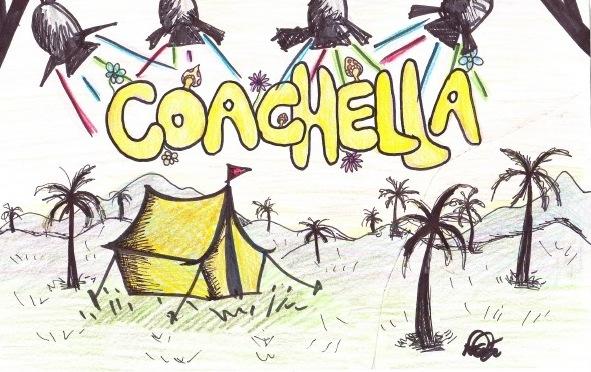 While this year's set list seems to align with the public's current inclination towards electronic music and appeals to the masses, Coachella's integrity is at risk with its shift away from rock acts.
"The electronic stage will be overflowing," junior and Coachella veteran Mikel Hood said.
While the festival has always maintained an electronic stage since its opening in 1999, its main crowd has usually been drawn in by the rock acts, such as this year's Tame Impala, Interpol, Joyce Manor and Mac DeMarco.
Coachella's electronic acts seem eerily similar to many electronic festivals' lineups, with familiar DJs like Nero, What So Not, Kaskade, Madeon, Flosstradamus and Cashmere Cat undoubtedly stacking the festival's Sahara tent.
"I have never been to Coachella, and I'm definitely stoked for my first festival, but…I recognize a lot of the DJs on the lineup from more electronic events' lineups," senior Allyson Castillo said.
With the number of electronic acts overpowering the number of rock acts this year, it is clear that Coachella's vibe will be much different compared to previous years', due to the types of acts and crowds they will attract. This year's lineup feels like a rave and Coachella's esteemed reputation for hosting all genres of music is fading.
As National Public Radio's Eric Ducker questions, "Does Coachella now feel like Hard Fest, one of Southern California's biggest dance music festivals, in terms of who is there, what they're there for and how they're acting?"
Ducker makes a valid point, confirming speculation that Coachella's shift in lineup seems to be catering to the rave scene.
"Coachella is escaping what I feel like it was originally intended to be," senior Jordan Okamoto said. "Electronic music is overflowing the alternative music."