Remembering 2014; most impactful events
It is human nature to forget things. However, there are people, places and events that altered millions of lives in 2014 that are meant to be remembered.
Sochi Olympics (Feb. 7-23) – The Winter Olympics occurred in Sochi on Feb. 7-23 with 98 events in 15 winter sports. Russia ranked first with 13 gold, 11 silver and nine bronze followed by the United States (nine gold, seven silver and 12 bronze) and Norway (11 gold, five silver and ten bronze).
Flappy Bird Removed (Feb. 10) – Developer of game app Flappy Bird, Dong Nguyen, removed Flappy Bird on Feb.10 both from App Store and Google Play because of its addictiveness. According to Nguyen, the purpose of this game was to be played while relaxing, but it turned out to be too addictive for players.
Lip Dub (Feb. 14) – On Feb. 14, Jonathan Lee posted Warriors' first lip dub on YouTube with a rendition of the song "Wave your Flag." Many students participated in the video during tutorial. As of now, the video has 32,041 total views with 325 likes and 20 dislikes.
Ukraine Crisis (Feb. 18 to Present) – With death caused by clashes on Feb.18, the Ukraine crisis became even more of a problem. The conflict erupting between Russia and Ukraine caused by Ukraine's freedom from Russia worsened as time passed. According to BBC News, one of the most recent bus attacks killed 12 civilians. Now, people are asking questions like, "Who started the Ukraine Crisis?"
Malaysia Airplane Missing (March 8) – Malaysia Airlines Flight 370 went missing during its travel to Beijing Capital International Airport from Kuala Lumpur International Airport in Malaysia on March 8. The plane disappeared less than an hour after its takeoff. It carried 12 crew members and 277 passengers.
Ebola (March 18 to present) – The deadly Ebola virus with at most 90 percent fatality, according to World Health Organization (WHO), started to spread in Guinea, Africa on March 18. Throughout March, the virus spread to countries globally, like the United States, Spain and Britain.
Korean Ferry Sinking (April 16) – The sinking of a Korean ferry, also known as the Sewol Ferry incident, happened on April 16. The ferry carried 476 people; most of them were sophomores a Danwon High in Korea. During this incident, 304 passengers died and 172 survived.
Turkey Mine Accident (May 13-15) – The Soma underground coal mine in the Manisa Province of Turkey exploded on May 13. The mine caught on fire and the disaster lasted until May 15, causing 301 deaths, according to Disaster and Emergency Management Presidency (AFAD).
ISIS (May to Present) – Islamic State in Iraq and the Levant and Islamic State (ISIS) began to leave people in terror worldwide in May. ISIS kidnapped more than 140 schoolboys in Syria and forced them to learn Islamic theology. ISIS expanded its territory throughout June and is still threatening America with hostages.
World Cup in Brazil (June 12 to July 13) – Brazil hosted 2014 FIFA World Cup from June 12 to July 13. Germany won its fourth trophy; it was its first win after West and East Germany's unification in 1990. Germany defeated Argentina 1-0 in the finals.
Woodbridge Class of 2014 Graduation (June 24) – Class of 2014 graduated on June 24 after their full four years on campus. The graduation was held at Irvine Stadium with families and friends' felicitations.
Emma Watson "HeforShe" Speech (Sept. 20) – On Sept. 20, U.N. Women Goodwill Ambassador Emma Watson gave a speech on feminism with a purpose to end the inequalities women and girls around the world face.
Nelson Mandela's Death (Dec. 5) – The first president of South Africa, Nelson Mandela, died at the age of 95 on Dec. 5 after suffering respiratory infection. Mandela's death occurred at his house, with his family present. Mandela's death was announced by South Africa President.
Remembering Michael Kwabi and Jason Van Leuven (Dec. 13 and 14) – Michael Kawabi, Woodbridge alumnus, and Jason Van Leuven, instructional assistant in the special education department, died in a separate car accident in mid-December.
About the Contributor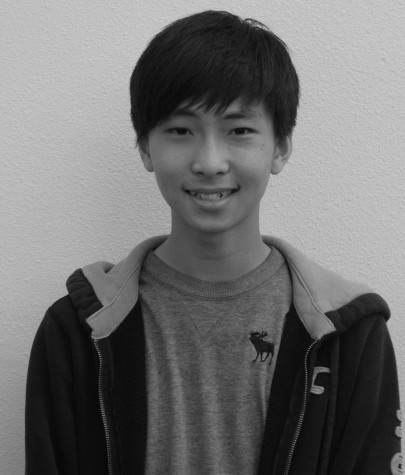 Yechan Yang, Director of Photography, Creative Director and Back Page Editor
Hello! My name is Yechan (Ben) Yang, and I am the Creative Director and the Back Page editor of year 2016-2017. As I joined journalism, I was given multiple...